North Korea's Kim Jong Un Launches Ballistic Missile, Defying Trump and International Community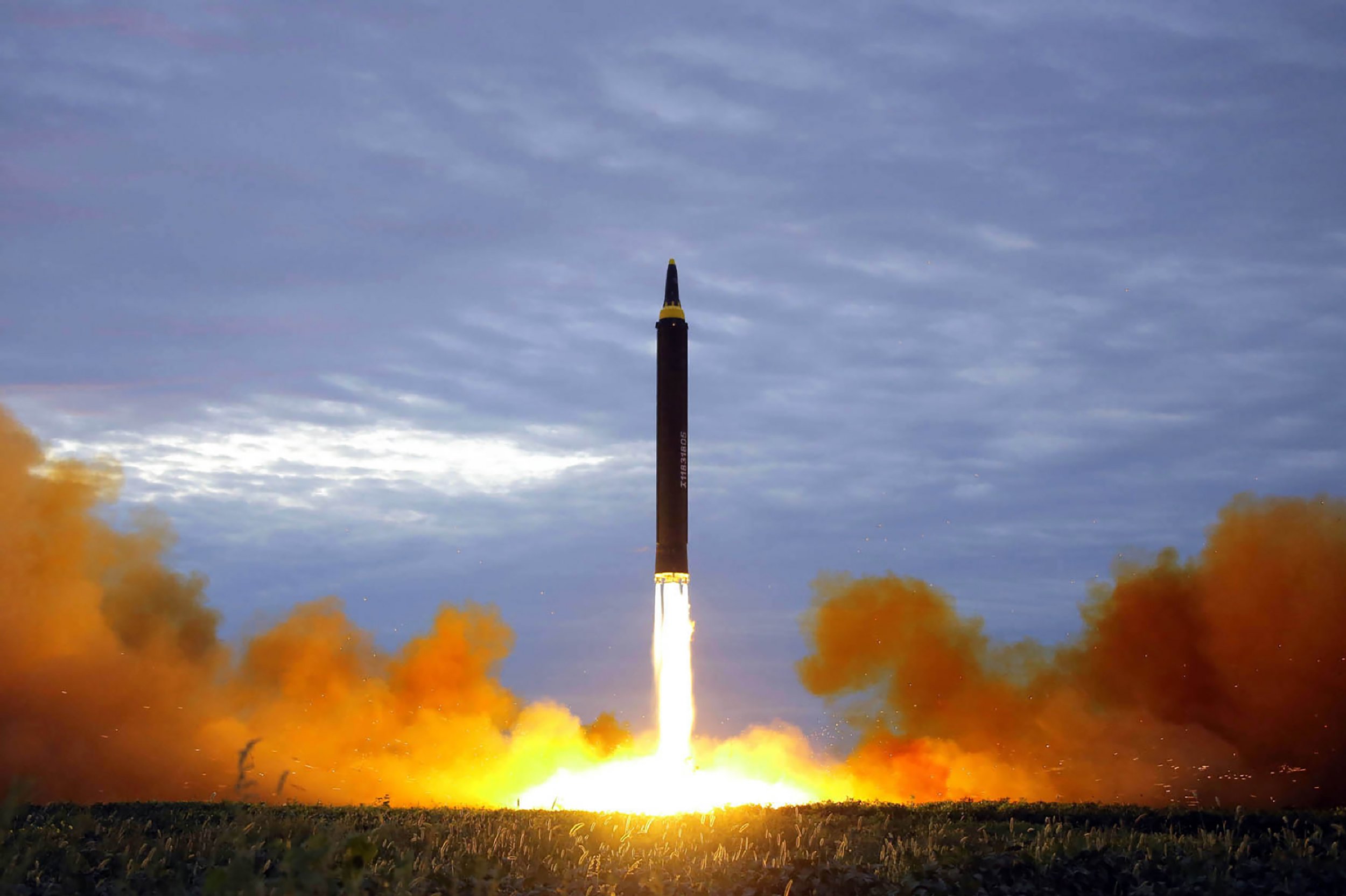 Updated | North Korea launched an "unidentified" ballistic missile on Tuesday (early Wednesday local time), the Seoul-based Yonhap News Agency reported. The missile was reportedly launched from Sain Ni, North Korea and traveled eastward.
South Korea's military told Yonhap it was still investigating the details of the launch in collaboration with the U.S. The launch came after a more than two-month lull in missile tests from Pyongyang.
At approximately 1:45 p.m. ET, a South Korean military official told NBC News, "We confirm that we have detected a North Korean ballistic missile launch. The missile is still traveling towards the direction to the East Sea (Sea of Japan), as we are monitoring right now." The Pentagon has also confirmed the launch occurred and President Donald Trump has reportedly been briefed. The missile traveled for 50 minutes and approximately 620 miles before falling into the Sea of Japan, according to the U.S. military.
"Initial assessment indicates that this missile was an intercontinental ballistic missile (ICBM)," Pentagon spokesman Col. Robert Manning said in a statement.
This seems to be the most powerful ICBM North Korea has launched so far: It reached a height of roughly 2,800 miles above the Earth (over 10 times higher than the International Space Station).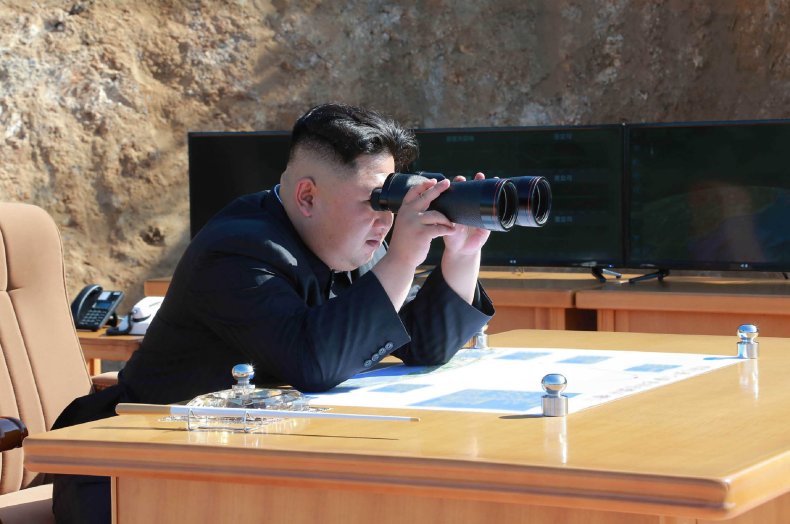 This launch marks the 16th missile test North Korea has conducted this year—a record number. North Korea has made major strides with its long-range missile and nuclear program in 2017, despite mounting international pressure for it to cease such activities. In early September, North Korea conducted its sixth and most powerful nuclear test yet. Pyongyang has since threatened to conduct a seventh nuclear test over the Pacific Ocean, which would mark a major escalation of hostilities and pose a risk to the U.S.
Tuesday's launch came just hours after South Korea's interior minister warned Pyongyang might be just a year away from completing its nuclear arsenal and reaching its goal of developing a nuke capable of reaching the mainland U.S. North Korea is believed to have anywhere between 25 and 60 nuclear weapons, according to assessments from the U.S. intelligence community and independent experts.
In recent months, the international community has worked to pressure Kim Jong Un's regime to give up on its nuclear ambitions. Despite harsh economic sanctions and the participation of China—North Korea's top trading partner and most important ally—Kim has remained obstinate on this issue. Pyongyang has maintained nuclear weapons are imperative to deterring "repressive U.S. imperialism."
After returning from a 12-day trip to Asia in early November, Trump placed North Korea back on the U.S. state sponors of terrorism list.
Update: This article has been updated with information on how far the missile traveled and a statement from the Pentagon.