North Korea Could Have a Complete Nuclear Arsenal Within a Year, South Korea Warns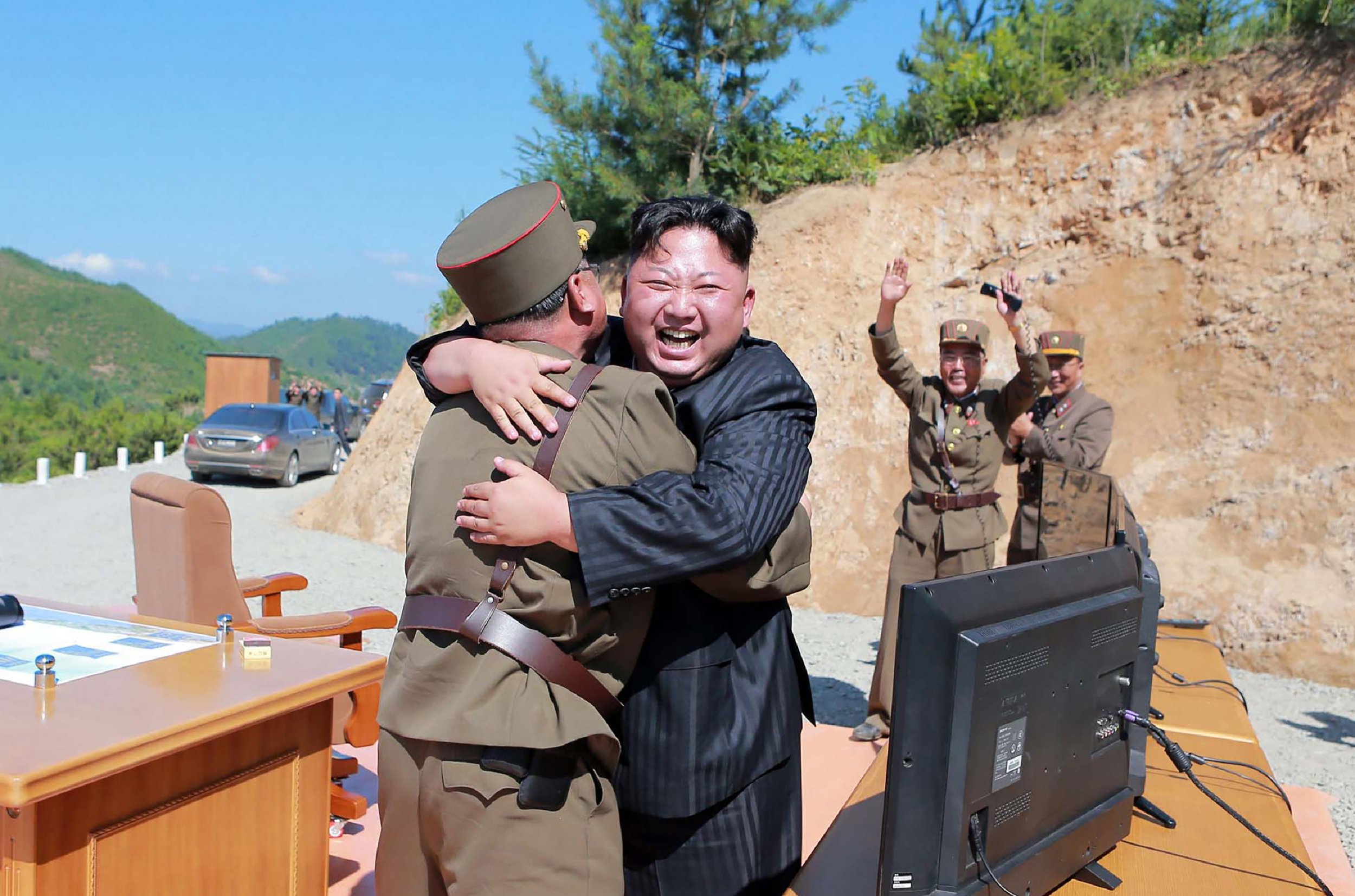 North Korea's nuclear arsenal is developing at a "faster-than-expected pace" and could be complete within a year, South Korea's unification minister warned Tuesday, the Seoul-based Yonhap News Agency reported.
In this sense, Cho Myoung-gyon seemed to be suggesting Pyongyang was close to developing a nuclear weapon capable of reaching the U.S. mainland. North Korea is believed to have anywhere from 25 to 60 nuclear weapons, according to assessments from the U.S. intelligence community and independent experts. But there's an ongoing debate over whether it's acquired the technology to successfully launch a nuclear-tipped intercontinental ballistic missile and have it reach a target on the U.S. mainland.
"North Korea has been developing its nuclear weapons at a faster-than-expected pace. We cannot rule out the possibility that North Korea could announce its completion of a clear force within one year," Cho said in Seoul while speaking to reporters, noting that 2018 will mark the 70th anniversary of the establishment of the ruling regime.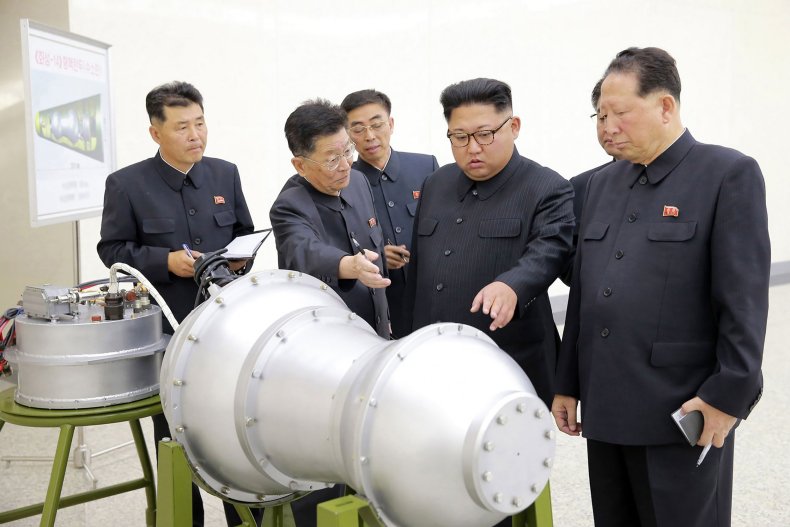 Kim Jong Un's regime has carried out a record number of missile tests in 2017 and conducted its sixth, and most powerful, nuclear test in early September. It has since threatened to conduct a seventh nuclear test over the Pacific Ocean, which would be an extremely provocative move that would threaten shipping and aircraft.
With that said, North Korea hasn't conducted a missile test in more than two months, and Cho still seems somewhat hopeful that cooler heads will prevail moving forward.
"It is a fact that we have witnessed some noteworthy movements in North Korea. But it remains to be seen whether Pyongyang would make further provocations," Cho said. "As a seasonal factor, the North's provocations noticeably fell in the winter time. Also from the technology perspective, the North may need the time to advance its [nuclear and missile] programs as it seeks to complete its nuclear force."
Cho added that if North Korea stops its nuclear and missile testing for a "certain period of time" it could lead to "dialogue" between relevant parties.
President Donald Trump and Kim have engaged in an ongoing war of words over North Korea's nuclear program. At times, Trump has threatened the reclusive nation with total destruction, leading some to accuse him of attempting to provoke a nuclear war. During a trip to Asia in the first half of November, the president suggested he'd be open to dialogue if North Korea agreed to cease its long-range missile tests and work toward denuclearization. But Pyongyang has maintained such weapons are necessary to ward off "repressive U.S. imperialism."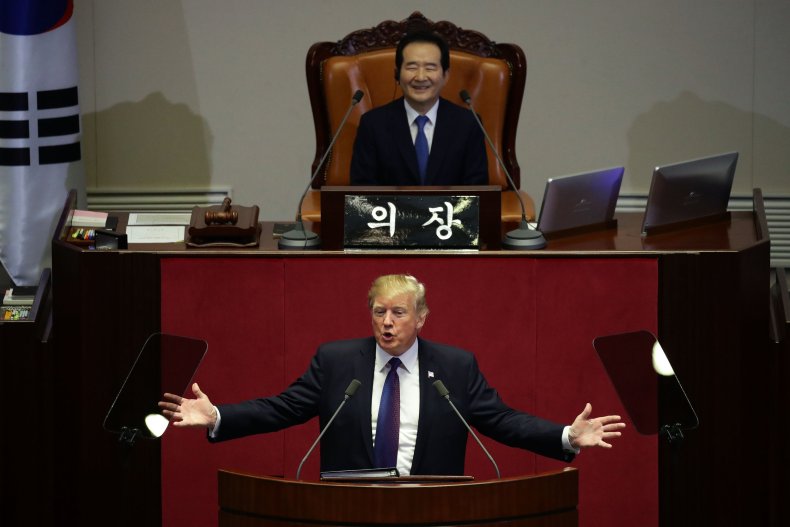 Meanwhile, Kim's regime seems to have rejected overtures from China—North Korea's top trading partner and most crucial ally—in this regard as well. A senior Chinese envoy visited Pyongyang not long after Trump's Asia trip, but Kim reportedly did not meet with him. Some have interpreted this as a snub to Beijing and Chinese President Xi Jinping. What's more, China recently shut down its main road to North Korea, while the state-owned airline China Air suspended flights to North Korea from Beijing.
On Monday, a top Russian diplomat warned that the situation with North Korea could become apocalyptic if all parties involved didn't take a step back. The warning came just several days after Russian Foreign Minister Sergey Lavrov accused the U.S. government of deliberately attempting to instigate a war with Pyongyang.