North Korean Defector Craves South Korean Chocolate Snack, Wants to Study Law: Report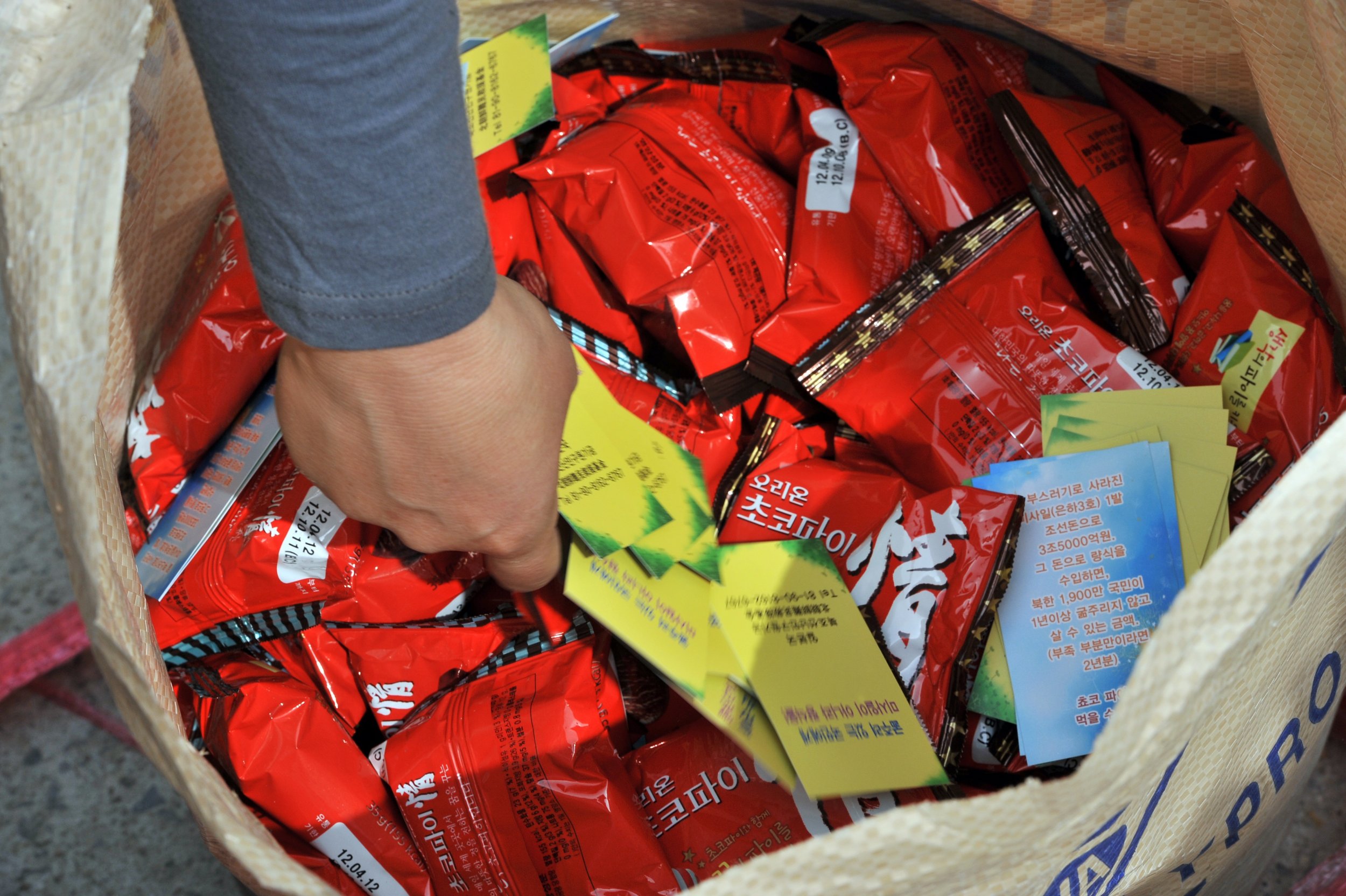 The North Korean soldier who defected to South Korea under a hail of bullets last month said he craved a chocolate snack and wanted to get a law degree, according to reports in local media.
Channel-A TV station fully named the defector for the first time as Oh Cheong Seong and identified him as the son of a high-ranking military police official, according to a member of the parliamentary committee on national defense. Previously, only his surname, Oh, and his age, 24, had been released publicly; the new media reports now say Oh is 25 years old.
"The soldier-defector is the son of a North Korean military police official with a rank equivalent to a South Korean lieutenant colonel," the parliamentary member said, quoted in The Korea Herald. It remains unclear whether the man was still serving in that position.
Oh defected to South Korea on November 13, crossing the demarcation line in the highly guarded Joint Security Area (JSA), the only part of the 160-mile demilitarized zone (DMZ) border area in which soldiers from the two countries face each other. CCTV footage showed him being chased by comrades who shot him several times, causing him life-threatening injuries.
Related: Hungry North Korean Soldiers Risk Their Lives Fleeing Kim Jong Un's Rule
Thanks to the efforts of U.S. medics and South Korean doctors, Oh survived and regained consciousness. Dr. Lee Cook-jong, one of South Korea's leading trauma surgeons, carried out Oh's treatment and described the former soldier as a "pretty nice guy" who enjoys K-pop, American movies and TV series. According to The Korean Herald report, Oh told Lee he was interested in studying law.
South Korean doctors diagnosed Oh with a parasitic infection in his stomach and hepatitis B from his time in North Korea. A hospital official told Dong-A, the media group that owns the Channel-A network, that the defector was unaware of his condition and did not know what hepatitis B virus was.
Oh recovered enough to be moved from the Ajou University Hospital's intensive care unit to a general ward last week and started eating liquid food.
Lee told a local radio show on Friday the defector was well enough to eat porridge and was asking for more solid food. "I would like to eat Choco Pie," the soldier told the medical team, as reported in The Dong-A Ilbo newspaper.
Choco Pie is a South Korean-made chocolate-covered, marshmallow-filled snack that became popular in North Korea once it started being handed out to workers in Kaesong, an industrial park jointly run between the two countries until South Korea shut down operations in early 2016 in protest of Pyongyang's missile-test launches.
Soon afterward, the North Korean regime came to see the South Korean snack's popularity as a threat and ordered a crackdown on imports of South Korean products, replacing Choco Pies with locally produced imitations that, according to a report published in The Guardian in 2014, failed to match the original. To counter the crackdown, activists in South Korea began sending Choco Pies over the border with balloons, as the BBC reported.
Oh's request reminded the doctors of the South Korean movie JSA, released in 2000, in which North Korean soldiers devoured the South Korean snack, the Dong-A report said.
The defector's knowledge of South Korean politics did not match his awareness of the country's snacks. In his interview to the radio program, quoted in the Chosun Ilbo newspaper, Lee said Oh asked about the country's electoral system and was unaware that the South Korean president was Moon Jae-in and not Park Geun-hye, who was impeached earlier this year following a massive corruption scandal.