North Korean Defector Investigated for Sending Hot Air Balloon Full of Leaflets Insulting Kim Jong Un
A North Korean defector living in South Korea was investigated by police on Thursday for sending helium balloons across the border carrying hundreds of thousands of leaflets and booklets criticizing the North's leader, Kim Jong Un.
Park Sang-hak, head of a group of defectors called Fighters for a Free North Korea, had his office raided by South Korean police for violating a new law that makes it illegal to send such propaganda across the border. Park, along with other activists, has been doing such activities along the South Korean border for years.
On Thursday, the Seoul Metropolitan Police said the raid was made in connection with Park's announcement that his group had launched hot air balloons carrying 500,000 leaflets, 5,000 one-dollar bills and 500 anti-North booklets across the border last month. The balloons were designed to burst over Northern Korean territory.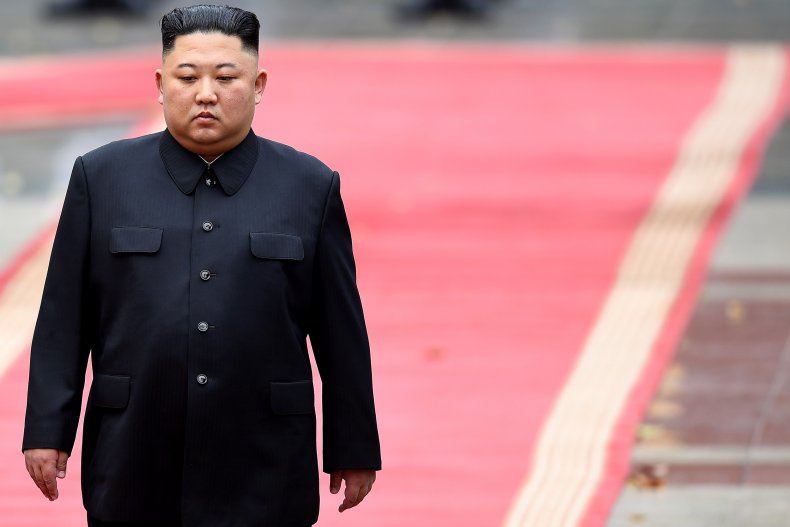 Park was the first person to be investigated in violation of the new law, which became effective in March and prohibits sending flying leaflets, USB drives or money into North Korea. Violators could face up to three years in prison or up to $27,040 in fines.
On Thursday, Park issued a statement confirming that police had raided his South Korean office, but he told reporters his group would continue to launch the anti-North-Korea objects despite the legal consequences.
"Even if we get three years in prison or even 30 years in prison...we'll continue to send anti-North leaflets to let our ragged, starving compatriots in North Korea know the truth" about their authoritarian government, Park said, according to the Associated Press.
In a statement Sunday, Kim Yo Jong, the sister of the North Korean leader, confirmed that the leaflets were recently "scattered" against the North and called the action an "intolerable provocation," the AP reported.
That announcement stoked fears that North Korea might launch some sort of retaliation against South Korea. Last year, Kim Yo Jong blew up an empty inter-Korean liaison office on North Korean territory after reacting to similar anti-North propaganda objects being sent across the border, the AP reported.
It was unclear on Thursday what type of punishment Park and his group might face for launching the propaganda objects. While officials say the new law is designed to prevent North Korea from retaliating against defectors in the South, a harsh punishment of Park could incite criticisms that South Korea is sacrificing freedom of speech.
Newsweek contacted the South Korea Ministry of Foreign Affairs for additional comment but did not hear back before publication.