North Korea's First Family Grows After Kim Jong Un 'Fathered Third Child', South Korean Spies Say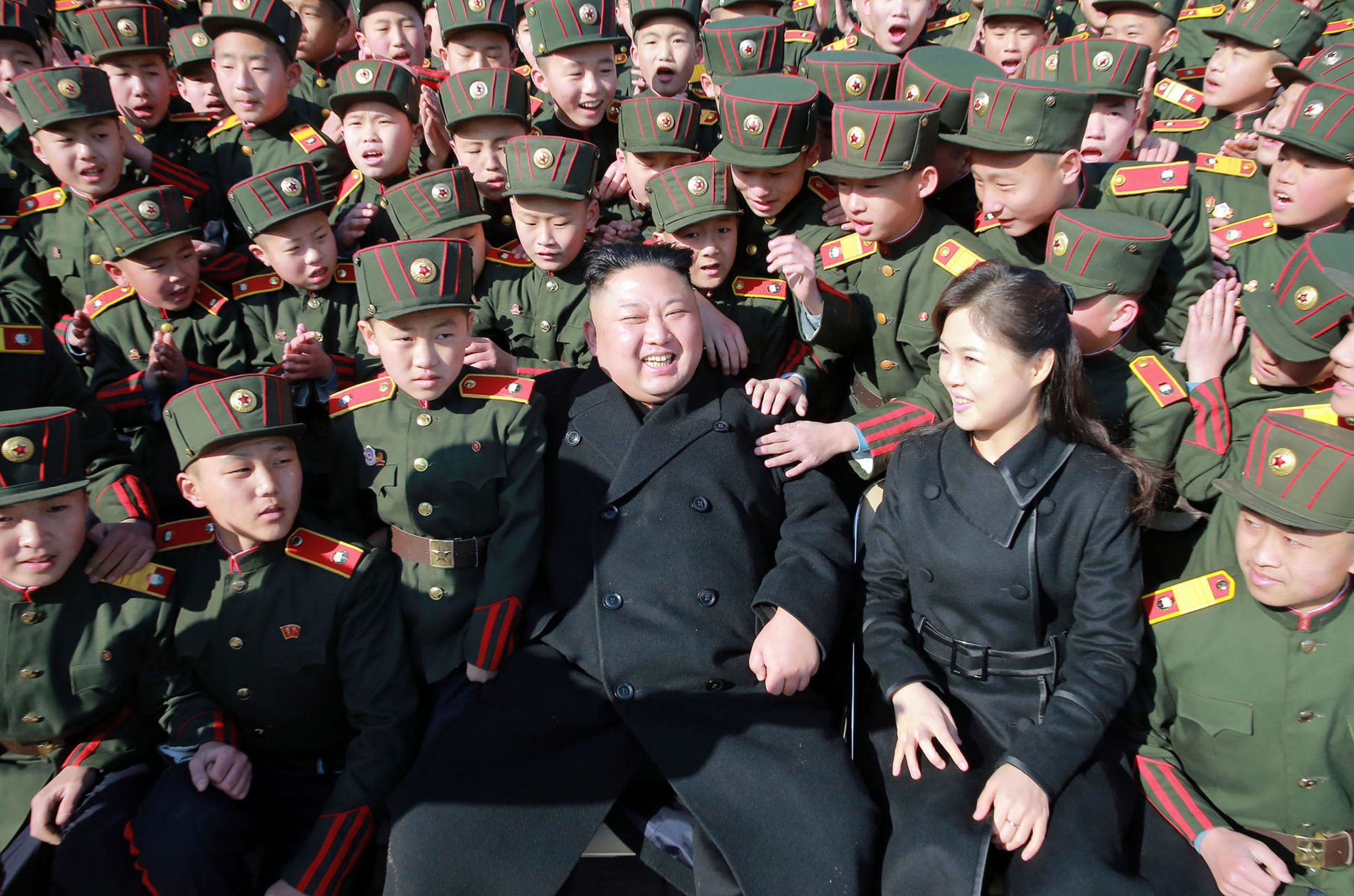 North Korea's ruling Kim dynasty grew in February, according to South Korean secret services.
Kim Jong Un reportedly fathered a third child with his wife Ri Sol Ju in February, the South Korean National Intelligence Service claimed in a parliamentary intelligence briefing Tuesday, reported in local media. The child's name, birth date or gender are yet to be confirmed.
Ri's nine-month long disappearance from public view in 2016 gave rise to a swirl of pregnancy rumors. She finally reappeared at an air combat training competition, in a picture released on December 4, 2016 that shows her sitting down next to Kim, who's smoking a cigarette.
She was also seen less than a month later, in a picture released by the state-controlled news agency KCNA on New Year's Day, wearing a traditional high-waisted dress that conceals her figure and any potential signs of pregnancy.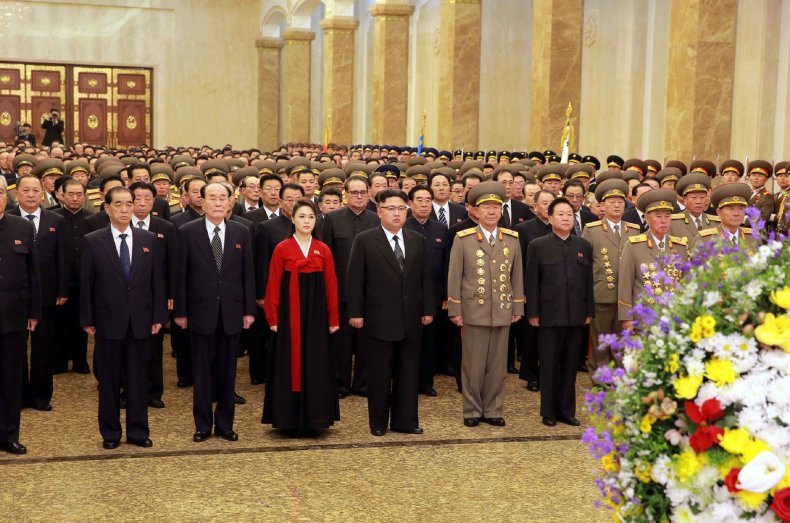 No official report of Kim's children has been published in the country's media. American basketball star Dennis Rodman confirmed the existence of another child, a baby girl named Ju Ae, in a 2013 interview with The Guardian upon his return from a trip to North Korea.
"I held their baby Ju Ae and spoke with Ri as well. He's a good dad and has a beautiful family," Rodman told the newspaper.
Even more mystery surrounds the identity and the circumstances of the first child's birth. In May 2013, a South Korean newspaper reported that Kim had a daughter in 2010, with a woman who wasn't his wife, quoting an anonymous source in Beijing.
Kim and Ri reportedly married in 2009, but she was only officially introduced as the country's first lady in 2012, making her first public appearance at her husband's side at a performance of North Korea's Moranbong Band.
Ri's public outings have become increasingly rare. North Korean media reported her presence at two July receptions in celebration of the successful launch of intercontinental ballistic missiles, but previously had not been since March, when she visited the Mangyongdae Revolutionary School in Pyongyang to plant trees with its students on Tree-planting Day with her husband.
Should Kim have had a son and heir to the dynasty, it seems unlikely that it would have been kept a secret. Michael Madden, editor of the online newsletter North Korea Leadership Watch, told the Free Beacon in 2013: "If it was a boy, [the North Koreans] would have made an announcement."