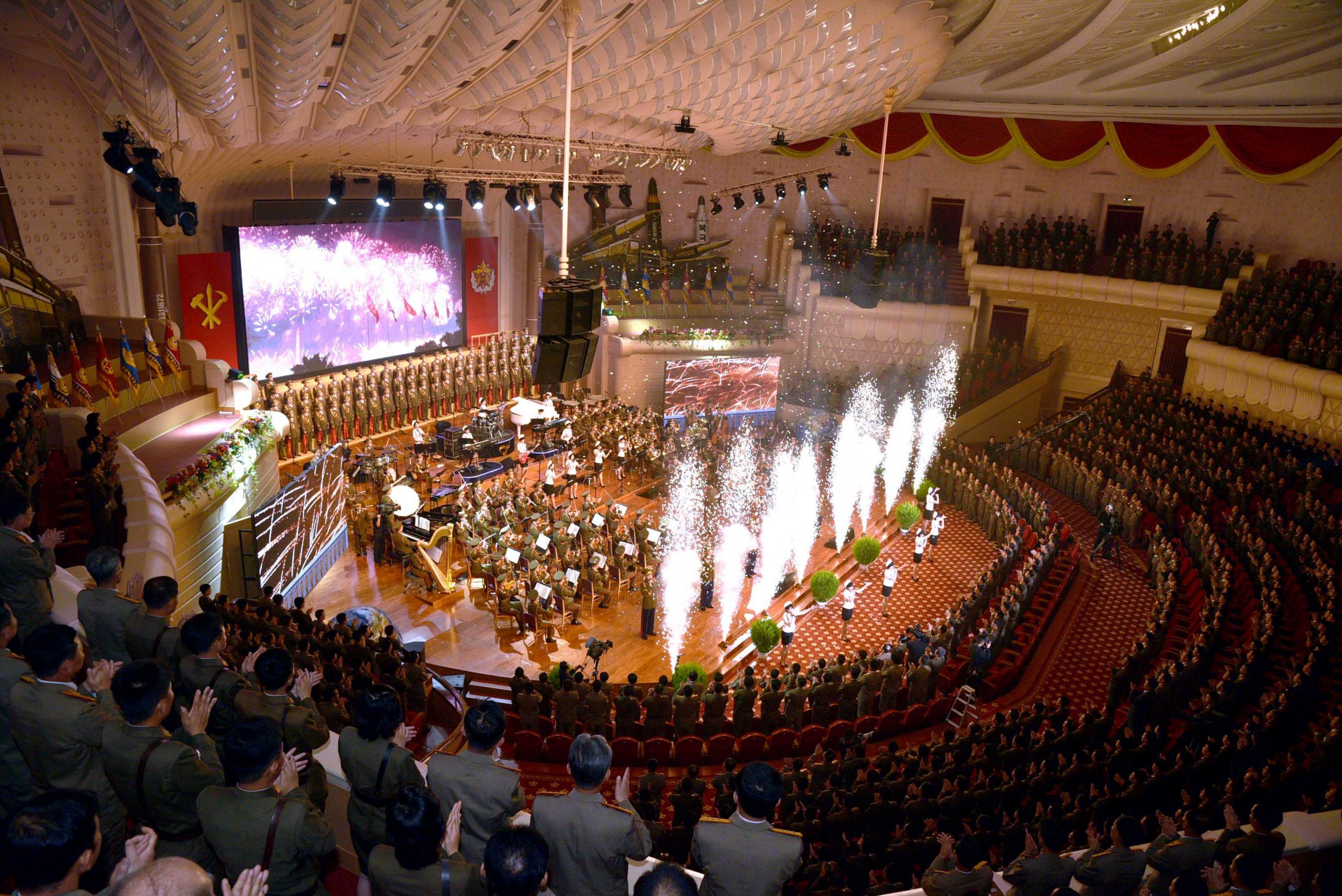 North Korea's ruler Kim Jong Un and his wife attended a banquet to celebrate the latest missile test launch, the second in July, according to reports in North Korean state media.
North Korea's state newspaper Rodong Sinmun prominently featured a picture of a hall full of people on its front page on Monday. The setting for the banquet, reportedly held on Sunday, mimics the one held earlier in the month.
The floral centerpieces and missile models, and even Kim Jong Un's and his wife's outfits, are exactly the same. As with the July 10 celebrations, the latest missile test launch reportedly included a performance of North Korea's state-sanctioned girl band Moranbong Band at the People's Theatre in Pyongyang.
North Korea's first lady, identified as Comrade Ri Sol-ju in the country's press, made her first public appearance at her husband's side in 2012, at another Moranbong Band performance. Since then, she has made only occasional public appearances; before the banquet on July 10, she had not been seen in public since early March.
Kim reportedly married Ri in 2009, when she was said to be 23. Little is known about her and she sometimes disappears from public view for long periods of time, giving rise to speculation about pregnancies—she was rumored to have given birth to a child, but it was never officially confirmed—or falling out of favor with her husband. Now, it seems like her only public appearances are related to missile test launches.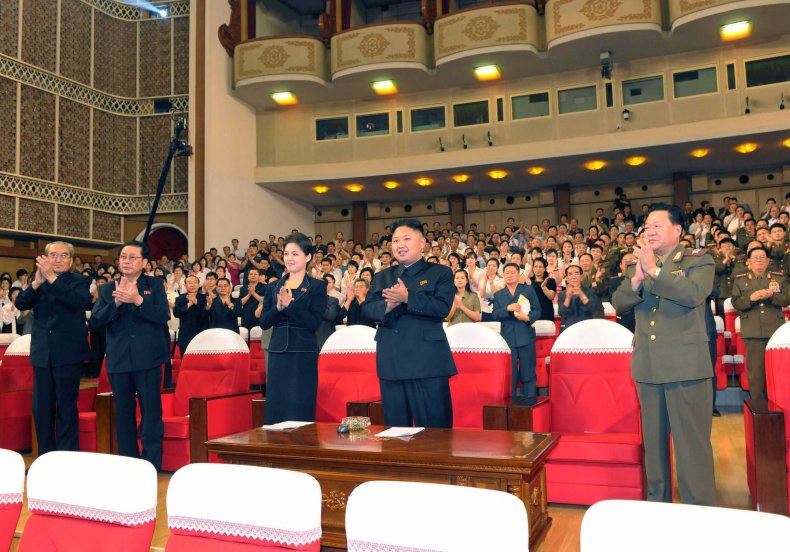 According to a report on the North Korea state news agency KCNA, Sunday's banquet was held in honor of those who contributed to Friday's intercontinental ballistic missile (ICBM) test.
Among them, three people stand out for their contribution to the country's nuclear development program: Ri Pyong Chol, a former air force general; Kim Jong Sik, a rocket scientist; and Jang Chang Ha, head of a weapons development and procurement center.
All three were mentioned in the KCNA report on the banquet's celebration, as was Ri Man Gon, a member of the politburo of North Korea, party vice-chairman and director of munitions and military in the country, who gave a speech praising Kim Jong Un's leadership and the nuclear program development.
Meanwhile, South Korea is bracing itself for more missile tests. "There is a possibility that North Korea is likely to test its nuclear warhead and missile capabilities through a nuclear test with more explosive power," the country's Minister of National Defense Song Young-Moo said Monday, addressing lawmakers, the South Korean news agency Yonhap reported.
This article has been updated to correct a typo in the headline.