Northern Ireland's Abortion Law Ruled as a Breach of Human Rights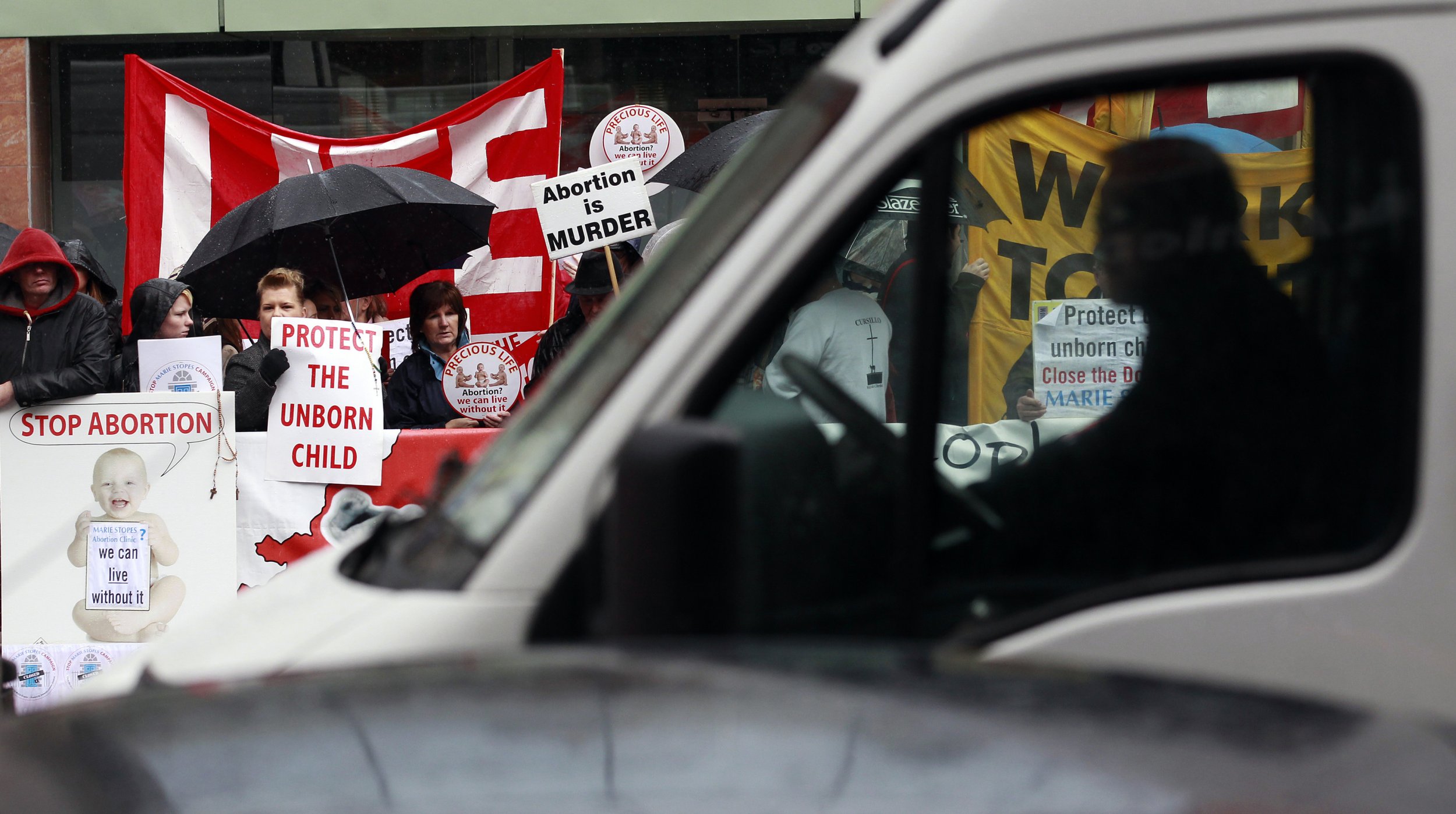 Northern Ireland's abortion law, which allows the procedure only when the mother's health is at risk, is a breach of human rights, the Belfast High Court ruled on Monday.
Women who are victims of rape or incest, as well as those carrying children with fatal fetal abnormalities, should be exempt from Northern Ireland's current abortion law, said Justice Horner, who issued the decision. That law allows for termination only if a woman's life is at risk or if her physical or mental health will be permanently compromised by continuing the pregnancy.
As a result, many women have to travel to other parts of the United Kingdom to get an abortion. Even if women in Northern Ireland meet the criteria for a medical abortion, their pregnancy must be under nine weeks and four days.
Horner said that as members of the European Union, citizens of Northern Ireland should "have their rights [under the European Convention on Human Rights] protected by the courts." He said Northern Ireland's abortion law breaches Article 8 of the convention, which establishes the right to respect for private and family life.
"There is no evidence before this court, and the court has in no way attempted to restrict the evidence adduced by any party, that the law in Northern Ireland has resulted in any reduction in the number of abortions obtained by Northern Irish women," Horner said.
The case was taken to court by the Northern Ireland Human Rights Commission, which said it wanted to change the law to allow women and girls in Northern Ireland to have an abortion on the grounds of rape, incest or severe fetal abnormalities "without being criminalized for doing so." The U.K.'s 1967 Abortion Act, which allows abortion up to the 24th week in all circumstances, doesn't cover Northern Ireland, and anyone who performs an abortion illegally can be jailed for life.
Northern Ireland's Department of Justice has six weeks to decide whether to appeal the decision.
"We are pleased that today that the High Court has held that the current law is incompatible with human rights and has ruled in the Commission's favour," the Northern Ireland Human Rights Commission said in a statement, adding that it is "delighted" with the "historic" result.
Bernadette Smyth, an anti-abortion campaigner and member of a group called Precious Life, called the decision "undemocratic" and said "it will clearly see, long term, the opening of the floodgates."
Earlier this year, Amnesty International released a report that said the Republic of Ireland's restrictive abortion law treats women like "vessels." The report detailed the cases of many Irish women who, like those in Northern Ireland, were forced to travel to England to terminate a pregnancy.