The past year exposed many festering inequities in global health and socio-economic security. Some societies rose as shining examples in their approach of managing the pandemic. Others, like my home country of the United States, revealed their broken systems.
As a professional tour guide in Norway, I watched a tidal wave of cancellations come in as my industry sank due to world-wide lockdowns. Global travel restrictions, border closures and the economic recession made it impossible to operate my business.
Within a few weeks of the nationwide lockdown last spring, more than 80 percent of my colleagues around the country were out of work. It was disorienting to suddenly leave the job that I loved and the small business I helped build, but the government asked non-essential businesses to close and workers to stay home for the greater good.
Considering all of the restrictions, no tourists were coming to Norway.
From the perspective of a U.S. citizen living in Norway, I can safely say that the "land of the midnight sun" is managing the pandemic better than the U.S. by practically doing nothing ... or should I say "nothing" too out of the ordinary.
I live in what many on the left in the U.S. would consider the end goal—a social democracy.
Reminiscent of a Bernie Sanders stump speech, the Norwegian government manages a robust social security system that includes national health care, tuition free education, paid parental leave, affordable childcare and sufficient unemployment benefits as a right to all of its residents. Such a system positions the country to confidently take on all types of socio-economic crises, big or small, and the pandemic has been no exception.
The foundation of Norway's pandemic response consisted of national health care and unemployment systems in combination with clear messaging from government officials who outlined a nationwide public health plan.
This trifecta of public services enabled the population to follow regulations without the fear of losing access to health care or income. This approach ultimately maintained social stability and reduced infection rates by keeping as many people as possible out of stuffy offices, off crowded streets and in their homes.
From the beginning of the pandemic, government press conferences have been both measured and serious in tone. Prime Minister Erna Solberg and Health Minister Bent Høie of Norway's right-wing Høyre Party regularly address the public while standing socially distanced at their separate podiums. The officials shared a realistic outlook with a populace that was collectively entering a serious and developing crisis. The government continues to send a strong message via the public broadcasting network that is both clear and full of science-based public health guidelines.
Although I come from the opposing side of the political spectrum, it was refreshing to see that the conservative Høyre Party did not politicize the virus. In fact, the political right has optically benefited from the success of the social security system during the crisis and remains the most popular party in the country according to recent opinion polls.
Ironically, the social security system was built up by Norway's political left, starting with the introduction of the health care system after World War II in a period where GDP growth was lower than that for most western nations.
A noticeable lack of politicization and clear communication on the part of government officials has enabled families, workers and business owners to make well-informed decisions when considering the preservation of their livelihoods.
"[I] was shocked watching from afar as the Trump administration sent a message that downplayed the [COVID-19] situation," said Curtis Rojak, a local tourism business owner and Independent voter originally from the U.S. He said the U.S. government was "sending strange signals from the top down to the public."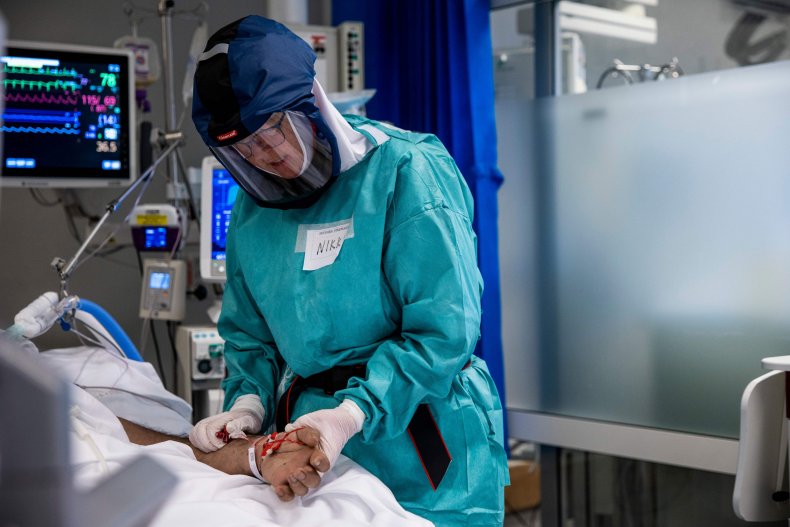 In my home state of Florida, Governor Ron DeSantis has notoriously delivered unclear orders and mixed messaging. Norway's case rate is 84 percent less that Florida's per capita.
As for the health care system, it is hardly mentioned and generally taken for granted by Norwegians considering it is an all-inclusive "cradle to the grave," universal right.
There has been no nail-biting, filibustering, late-night legislative debates on "who will bear the costs of COVID-related care," to say the least. Coming from the U.S., I am accustomed to a health care system that is exorbitantly expensive and typically contingent upon one's employment. It is an almost indescribable relief to live in a country where the health of oneself and others is legally prioritized and protected from any loss of income or employment regardless of circumstances.
By mid-March 2020, the Norwegian government called for a complete shutdown of everything from businesses to borders. It became apparent that I would no longer have a job.
I was confident that the social welfare system, otherwise known as the Norwegian Labour and Welfare Administration (NAV), would support even a foreigner like myself in this unprecedented time of need, or any other time of misfortune for that matter.
It's important to consider that the universal rights to unemployment payments are nothing unique to this pandemic. In ordinary times, any person that becomes temporarily laid off or unemployed in Norway can register in the national jobseeker program. Registered jobseekers are eligible to receive 62.4 percent of their previously contracted income. On average, this is enough to pay the bills.
As required, like any jobseeker, I am assigned an employment counselor, participate in job search training and have the opportunity to enhance my qualifications. These operating procedures are designed for standard times and in response to an anticipated increase in economic hardship. NAV decided to increase unemployment aid to 80 percent for all those with previous income under 304,053 Norwegian Kroner ($35,889 USD).
Similar to employees, during any kind of loss of income, economic relief is available to business owners like Rojak. Although these benefits are inherent to the system, they prove to be particularly effective during the pandemic leaving both employers and the employees less desperate to keep operations afloat during a crisis.
"[I am] grateful to have the opportunity to reopen partially when the time is right," Rojak said. Despite his business having to close, Rojak was thankful that the taxpayer funded social security system was there to help him support his family.
Norway historically prioritizes public welfare and quality of life, which partially explains why it often is on lists highlighting the world's happiest countries. Whether it be personal or public, health crises are nothing unique nor are their subsequent socio-economic ramifications.
By having a stable social security system in place, Norway is able to respond to the pandemic like the public health crisis it is, rather than scrambling to clean up and capitalize off a disaster that was waiting to happen.
And for those wondering, no, the taxes aren't that high here.
Josh Bennett is an environmental educator, journalist and podcast host based in Norway with a focus on communicating for social, cultural and ecological sustainability.
The views expressed in this article are the writer's own.