Norway to Host U.S. Troops in Move Likely to Upset Russia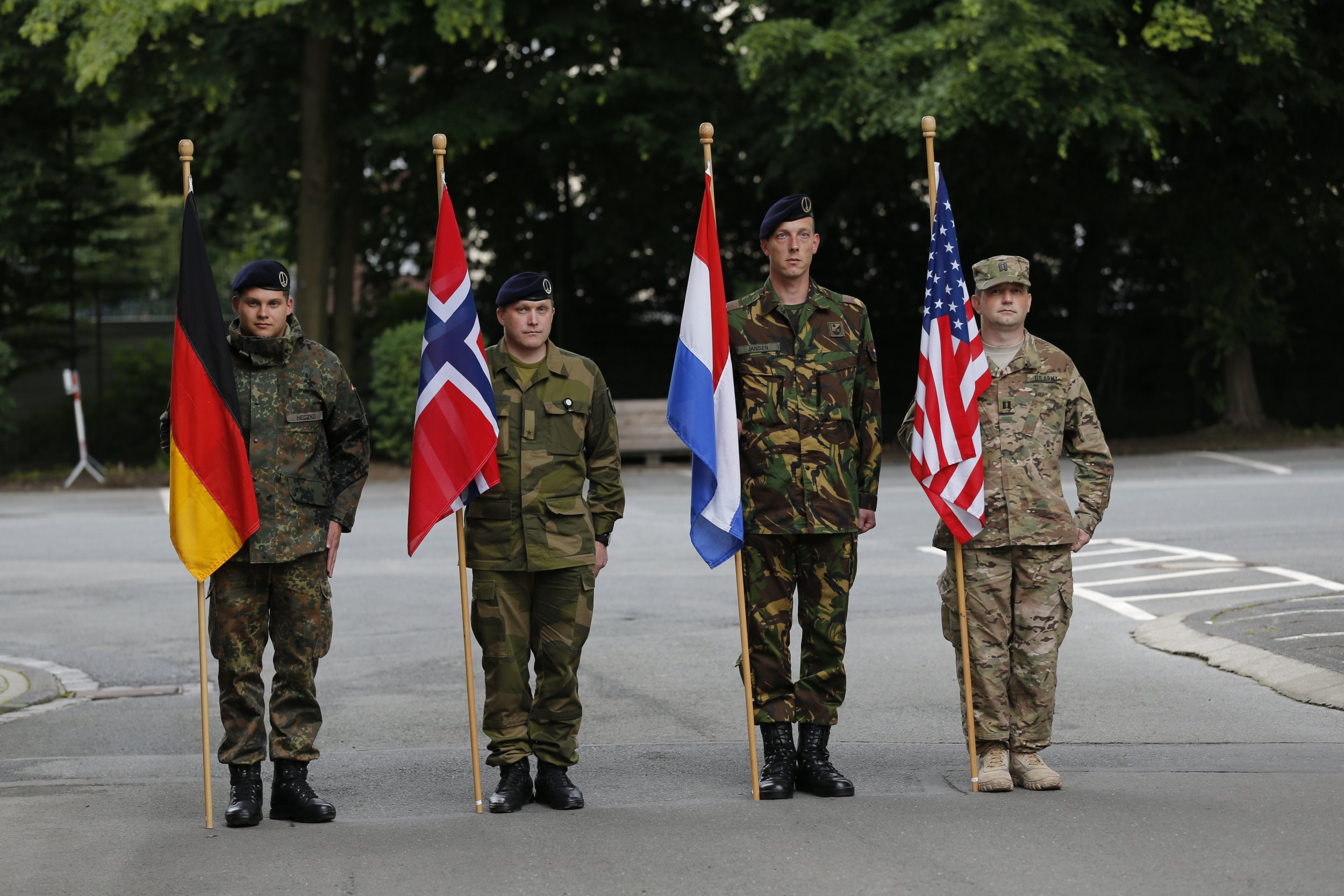 Norway will host 330 U.S. marines on a rotational deployment in January, in a move likely to increase tensions with Russia.
The country's Ministry of Defense announced Tuesday that the U.S. troops were "highly welcome" in Norway, one of the few NATO members to share a border with Russia.
Members of the alliance have been on high alert since Russia's annexation of Crimea from Ukraine in 2014, in particular those who border Russia, as Ukraine does. Norway is in the process of building a border fence with Russia, though claims that this is intended to ward off migrants.
The U.S. troop deployment is not a permanent one, however Defense Minister Ine Eriksen Søreide said that whether the marines stay in Norway for over a year will be determined in the future, pending an evaluation of their work.
"U.S. participation in military exercises and training in Norway is one element in this long-standing and close security policy relationship," she said. "We receive positive feedback from allies who find Norwegian cold weather conditions ideal for training and exercises. I am pleased to welcome additional American troops to train in our superb conditions."
The marines will be based in central Norway, in the city of Vaernes; however, their activity will not be confined to that base alone.
Russia has repeatedly vowed to reinforce its western borders if NATO proceeds with initiatives such as the rotation of 4,000 troops through Poland, Lithuania, Latvia and Estonia. A poll in Norwegian media earlier this year found that almost half of Norway's population feels Russia poses a security risk.
According to Alexander Kokcharov, Russia analyst at IHS Jane's 360, though the deployment of U.S. troops is small, it will be highly significant to both the U.S. and Moscow.
"The deployment will be very useful to the Kremlin for domestic propaganda purposes to illustrate that Moscow's concerns of NATO encroachment on Russian borders have a valid point," he says. The Russian government has repeatedly insisted that its own militarization is defensive, accusing NATO of plotting an attack against it.
Kokcharov says the deployment may also represent a genuine attempt by the U.S. to be more visibly involved in European defense.
"The U.S. deployment is really interesting as it is most likely an indicator of the U.S. to improve its bargaining power in any future negotiations in Russia," Kokcharov says. "Having a heavier U.S. military presence in Europe, which is at the same time small and not expensive to run, could be used as another lever to influence Russia on matters such as Ukraine or Syria."
Russia's Ministry of Defense was not immediately available for comment.