Is 'Not Dead Yet' Based on a True Story or Book? Everything On the ABC Show
Gina Rodriguez is fronting ABC's new comedy Not Dead Yet, which premiered on February 8.
The Jane the Virgin actress plays journalist Nell in the new series, which also features stars from New Girl, Superstore and Pitch Perfect in the cast.
Not Dead Yet follows Nell, who is trying to rebuild her life after the end of a relationship and finds companionship in a very unlikely source.
The story will be familiar to some viewers, as the television series is an adaptation.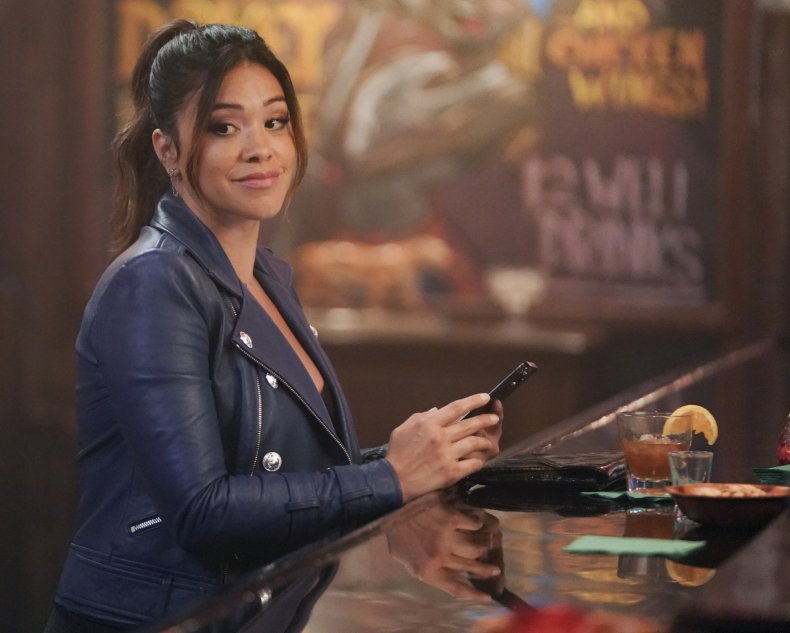 Newsweek has everything you need to know about ABC's Not Dead Yet, including the source material it is based on.
What Is Not Dead Yet About?
Not Dead Yet follows Nell, played by Rodriguez, a broke and newly single self-described disaster, working to restart the life and career she left behind five years ago when she moved to London to be with her former partner.
Now that she's back home, Nell lands the only job she can find—writing obituaries.
Things get a little strange, however, when Nell starts getting life advice from an unlikely source: the dead people whose lives she's writing about.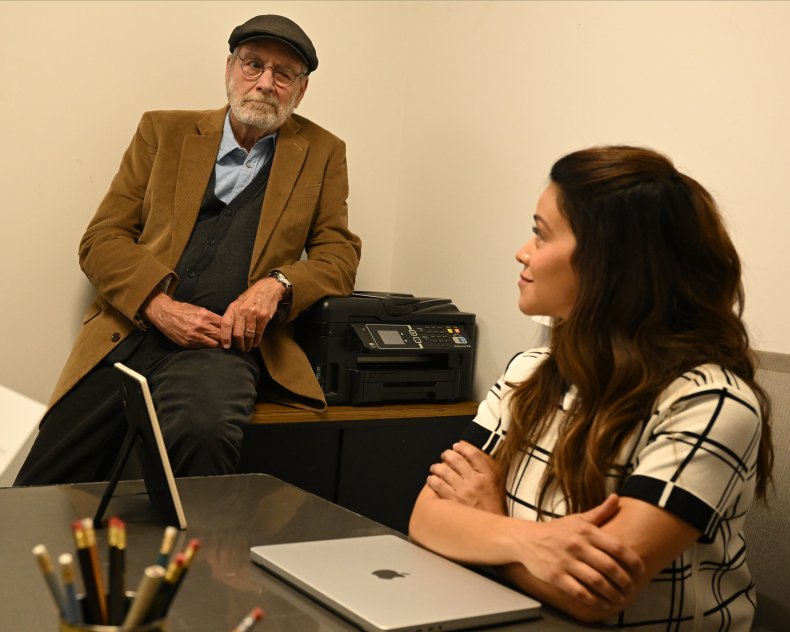 Is Not Dead Yet Based on a True Story or Book?
Not Dead Yet is not based on a true story but it is based on Alexandra Potter's novel Confessions of a Forty-Something F**k Up.
The book, which was published in 2020, follows the lead character Nell Stevens, a woman in her 40s whose life isn't quite how she imagined it was going to be.
Feeling intimidated by the picture-perfect lives of her peers on social media, Nell starts a secret podcast and forms an unlikely friendship with Cricket, an 80-something widow.
In an interview with Pan Macmillan, Potter said, "What inspired me to write Confessions of a Forty-Something F**k Up would be ... well, there were a couple of things. One was social media and looking at everything on social media, scrolling through, and thinking that my life looked nothing like the lives I was seeing on social media.
"The next thing I thought about was I really was inspired to write a book where the characters were older, and I loved having an older character in it. She's in her 80s and becomes best friends with the heroine of the book, Nell, who's in her forties; I really wanted an intergenerational friendship because I think that's really interesting."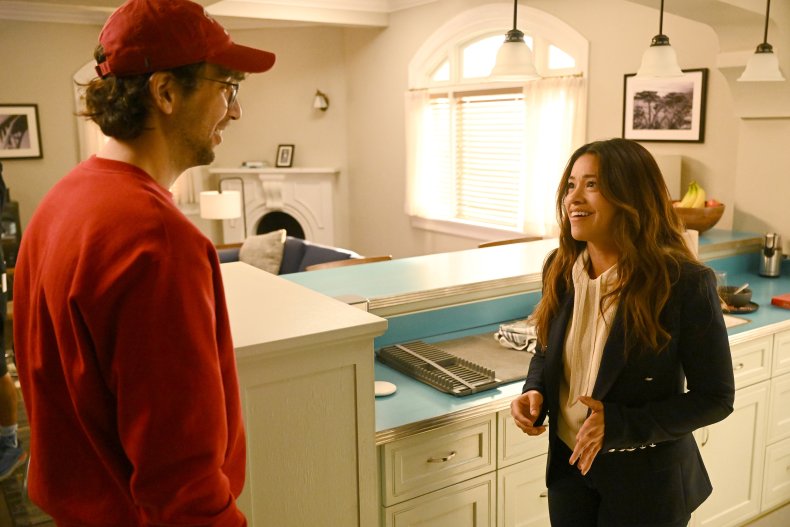 The author continued: "I think the third thing that inspired me with the book was that there's just so much pressure on women, especially to tick all these boxes and get everything done by the age of 30 or maybe 40. I used to think, 'Well, I didn't do that,' and I'd look around and see my friends, and they didn't do that. And so, I wanted to write about that kind of pressure everybody feels and how we compare ourselves to everybody."
Who Is in the Not Dead Yet Cast?
Not Dead Yet stars Rodriguez as Nell Serrano, New Girl's Hannah Simone as Sam, Superstore's Lauren Ash as Lexi, Undateable's Rick Glassman as Edward, Upload's Josh Banday as Dennis and Hacks' Angela Gibbs as Cricket.
There is also a star-studded cast of Nell's ghostly visitors, including Ed Begley Jr, Mo Collins, Deborah S. Craig, Telma Hopkins, Don Lake, Rhea Perlman, Paula Pell, Tony Plana, Brittany Snow and Julia Sweeney.
The two-episode premiere of Not Dead Yet began on Wednesday, February 8. Subsequent episodes will follow Wednesdays at 8:30 p.m. on ABC.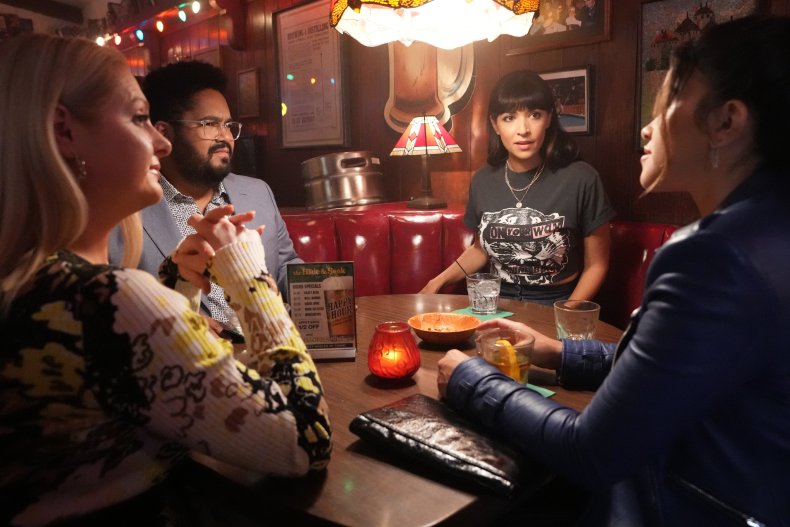 Update 13/2/23: This article has been updated to correct that Confessions Of a Forty-Something F**k Up is not Alexandra Potter's debut novel.