Meghan Markle is rumored to run for president in 2024, and former President Donald Trump said he supported her potential campaign, while adding that he was "not a fan" of Prince Harry's spouse.
In a Fox News interview with Maria Bartiromo on Tuesday, Trump was asked his thoughts about Meghan Markle's speculative presidential bid. Trump multiple times stated he's "not a fan" of Markle.
Markle has reportedly openly supported Biden in a campaign video with Prince Harry, along with openly opposing Trump's campaign in 2016.
During the Fox News interview, Trump explains why he would support her decision for the presidential run.
"Well, I hope that it happens, because if it happened, then I think I'd have an even stronger feeling towards running," Trump said, referring to a hypothetical Markle presidential campaign.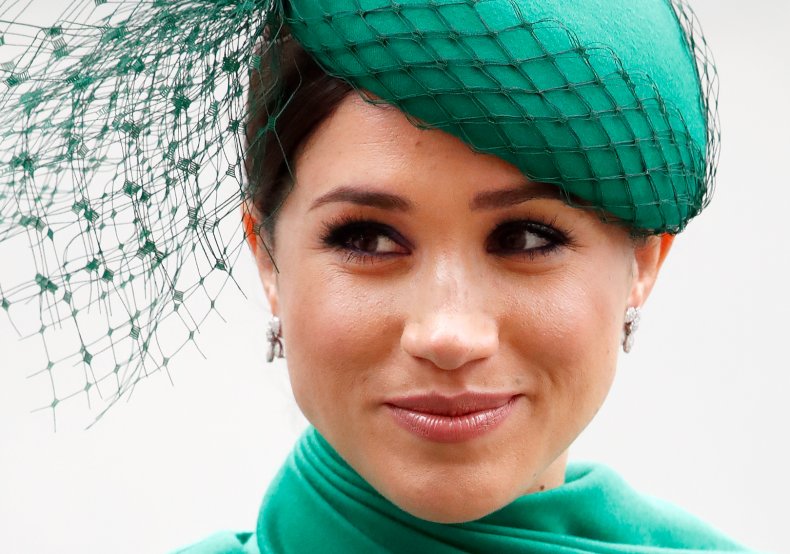 Trump then goes on to defend Queen Elizabeth II.
"I think that what she talks about the royal family and the queen—I happen to think, I know the queen, as you know. I've met with the queen and I think the queen is a tremendous person. And I'm not a fan of Meghan," he said.
Last year, Trump continued praising the queen and his friendship with her. He tweeted, "I am a great friend and admirer of the Queen & the United Kingdom. It was reported that Harry and Meghan, who left the Kingdom, would reside permanently in Canada. Now they have left Canada for the U.S. however, the U.S. will not pay for their security protection. They must pay!"
During a White House coronavirus briefing in 2020, Trump made a jab at Markle, stating he wasn't a fan, and that he wished a lot of luck to Harry, "Because he's gonna need it."
Markle, for her part, made her own statement from the former president's comments.
"If you look back at anything I've said, it's really interesting because what often ends up being inflammatory—it seems is people's interpretations of it. But if you listen to what I actually say, it's not controversial," Markle told Fortune magazine.
Since losing the 2020 election, Trump has floated the potential of a 2024 campaign multiple times. Tuesday, he told Bartiromo he'll make his decision after the 2022 midterm elections.
"Frankly, we'll make our decision after that," Trump said.
Markle and Prince Harry have been in the news of late after an interview with journalist Oprah Winfrey that aired on March 7. In the interview, the two accused members of the royal family of racism in their treatment of Markle.
Newsweek reached out to Markle's representatives for comment.