'He's Not Your Son:' Man Praised for Sending Dying Mom Away Over Cruel Jibe
A man has been praised for sending his dying mom to a hospice because she made a cruel remark about his son.
The dad-of-two discussed his decision on Reddit's Am I the A**hole forum, using the handle BigBlueDotss, explaining that his wife had died five years earlier.
His wife already had a son when they got together, the 30-year-old father said. He adopted the boy officially when he was 3 years old and the couple went on to have a daughter. The dad was given custody of both children when their mother died, after the boy's biological dad, who had never met him, signed away his rights. The son, who has Down's syndrome, is now 10 and the daughter is 6.
He wrote: "My dying mother asked to come live with me two weeks ago to spend more time with us, because she is dying and has only months left to live. I told her she can come spend a week here first (she is here now) and we'll see how it works for everyone, most of all the kids.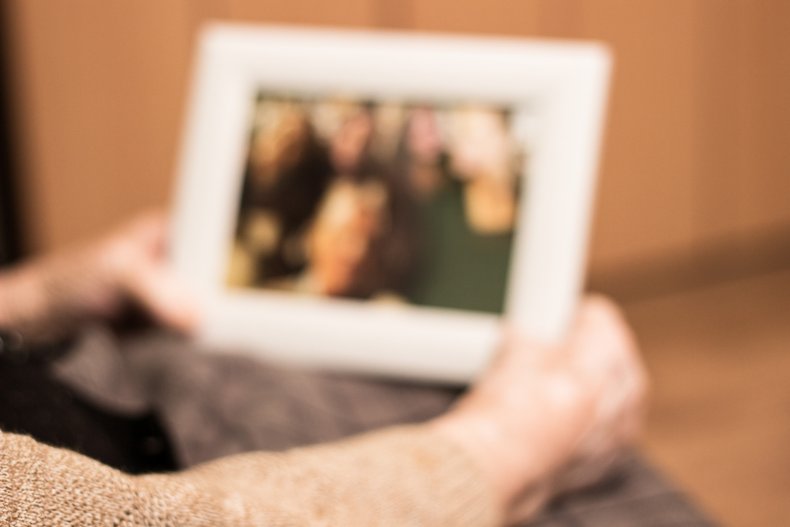 "She came, things were going okay. Then a few days ago she special ordered a new set of toys for my 6yro (a REALLY expensive one) which I let fly, even though I don't normally just let my kids choose hundreds of dollars worth of toys, but I get that she was trying to do something nice for her grandkids."
He asked his son what toy he had chosen, but the boy replied that he didn't pick anything. So, he followed up: "I asked my mom what he chose (my son sometimes mixes things up and I thought he just forgot) and she said that she only bought the toys for 'her grandbaby.' I said that she has two grandkids, because I have two children.
"Then she said 'he's not your son.' I told the kids to go play in the living room, and told my mother that this kind of talking is unacceptable in my house.
"She then said 'it's true, you have no obligation here, you should go foster care or stick it in a facility before your life is ruined.'
"I flipped out, called her all sorts of names, and told her I'll be calling hospice first thing in the morning and have them take her the same day (which I did)."
His mom was up all night crying, begging him not to send her to the hospice to "die alone," he said, but he stuck to his guns.
"I said she crossed a line and I'm done," he added.
After hearing what he had done, his family and friends claimed he had acted too rashly given her terminal cancer diagnosis. They described his actions as "evil" and "cruel," and he admitted that he felt guilty.
About 600,000 Americans died from cancer in 2020, according to the latest National Cancer Institute figures, and an estimated 1.8 million new cases were diagnosed.
Among the most deadly forms are breast cancer, lung and bronchus cancer, prostate cancer, colon and rectum cancer, melanoma of the skin, bladder cancer, non-Hodgkin lymphoma, kidney and renal pelvis cancer, endometrial cancer, leukemia, pancreatic cancer, thyroid cancer, and liver cancer.
The man, who confirmed in the comments that his mother had pancreatic cancer, said he would still visit her in the hospice, but was questioning his decision. His post, which can be read here, has racked up more than 12,000 upvotes since it was posted on Tuesday, with Redditors overwhelmingly praising his stance.
Druidgoddess said: "You did the right thing. Your son is YOUR SON. And she should be ashamed for calling him "it". He's a human being and is yours. She missed out on an amazing opportunity because he's probably an amazing little man!"
CalamityWof wrote: "I know your late wife is proud of you defending your son."
NaturalWitchcraft commented: "Your mom is awful and I'm glad you turned out to be an amazing and considerate human being."
Inc_mplete thought: "Nothing like getting a taste of her own medicine, dying doesn't change how she's still the a**hole in all of this."
Throwawaythenword replied: "I mean it. You are awesome. Parents should stand up for their kids. I'm glad you're doing so. You should ask family members to care for your mother. This burden is not yours to bear."
The chart below, provided by Statista, shows the most common cancers in the U.S.
The man also confirmed in the comments section that his mom had no conditions that would affect her mental faculties—and had never seen his son as her grandchild.
He wrote: "She didn't acknowledge him as family. When my daughter was born, she spent weeks telling everyone how she is finally a grandma and her son finally had a kid.
"I didn't even ask my mother to love him or anything like that. But calling him 'not my son' in front of both my kids crosses a line.
He added: "The 'not your son' comment just made me want to throw up. And the 'it' thing absolutely boiled my blood and I just lost it."
Newsweek has reached out to BigBlueDotss for comment.
If you have a similar family dilemma, let us know via life@newsweek.com. We can ask experts for advice, and your story could be featured on Newsweek.