Notre Dame Fire: France Is Holding an International Competition for Architects to Design the Cathedral's New Spire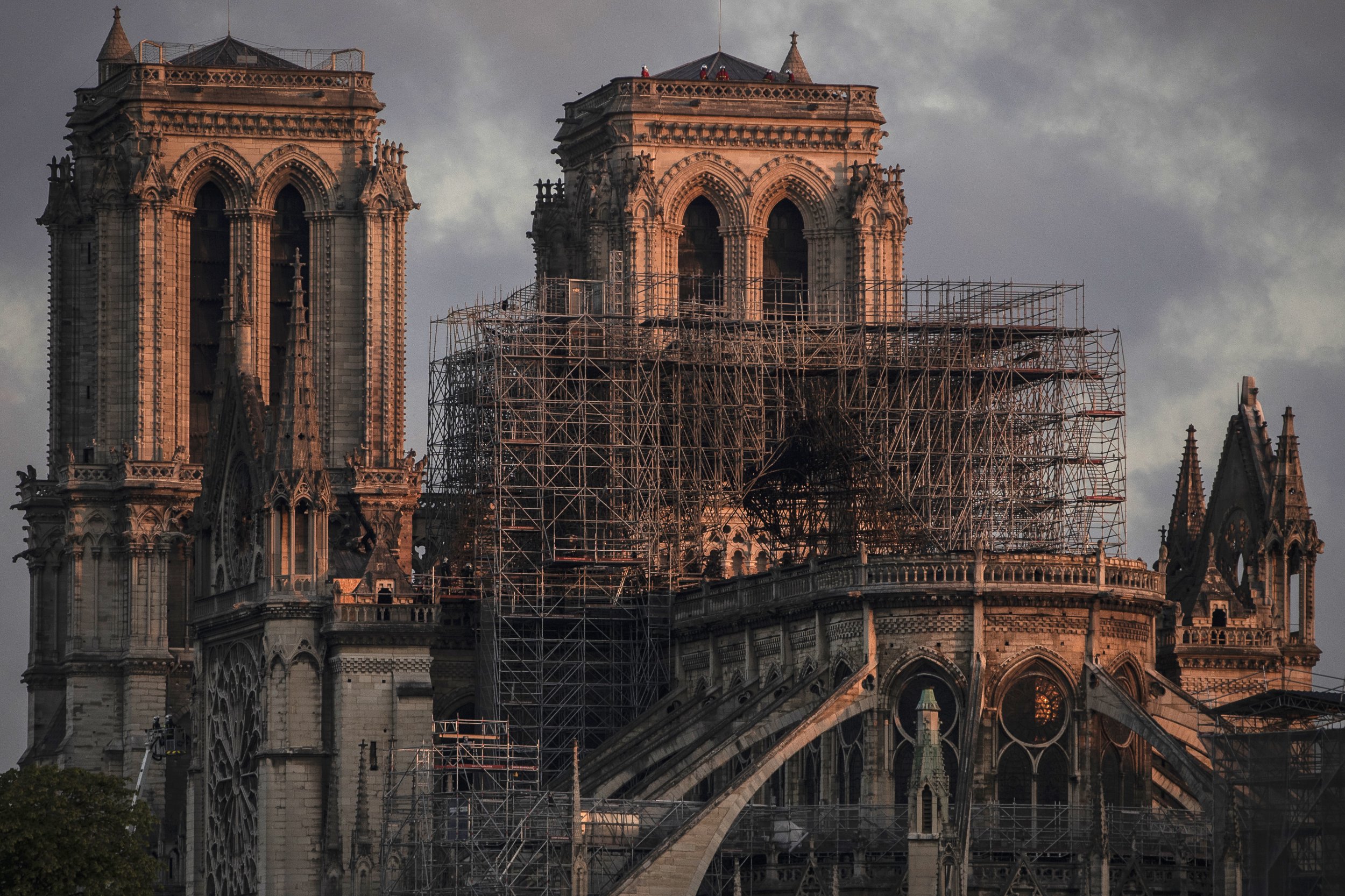 The French prime minister has appealed to architects around the world to help rebuild Notre Dame Cathedral in Paris.
Following a special Cabinet meeting, Edouard Philippe said there would be an international architectural competition to rebuild the spire of the Gothic masterpiece. The spire, added in the 19th century, collapsed during the fire that severely damaged the cathedral on Monday.
He told journalists in a statement: "Before the 19th century, the cathedral did not have a spire. It was (the architect) Viollet-le-Duc in the 19th century who decided to build the spire that we saw destroyed on Monday."
He said the contest's aim would be to determine "whether it is necessary to rebuild the spire in the exactly same way as it was originally conceived by Viollet-le-Duc or whether it is required, as is often in these cases within the evolution of a [country's] heritage...to create a new spire, adapted to the techniques and challenges of our times."
He said that it was not yet known how much the renovation work would cost, although pledges totaling about 700 million euros ($790 million) have already been received from French billionaires and businesses.
Offers of help have also come from around the world, with European Council President Donald Tusk calling on EU member states to rally around Notre Dame.
French Deputy Minister of the Interior Laurent Nunez said that the landmark cathedral had been within "15 to 30" minutes of total destruction during the blaze.
President Emmanuel Macron said he wanted Notre Dame rebuilt within five years.
In a speech from the presidential palace, he said: "We will rebuild the cathedral even more beautifully, and I want it to be finished within five years. We can do it," Agence France-Presse reported.
Macron's comment suggested he would like the restoration to be completed by the time Paris hosts the Olympic Games in 2024, AFP noted. But heritage expert Stéphane Bern said that the full restoration could "take a minimum of 10 to 20 years.
"Bear in mind that this kind of work on the Cathedral of Reims took 40 years," he said, Libération reported.
Eric Fischer, who was head of the foundation in charge of restoring the 1,000-year-old Strasbourg cathedral, was also pessimistic about a swift renovation, telling AFP that Notre Dame could take "decades" to rebuild.
On Wednesday, all of France's cathedrals will ring their bells to mark 48 hours since the fire began.