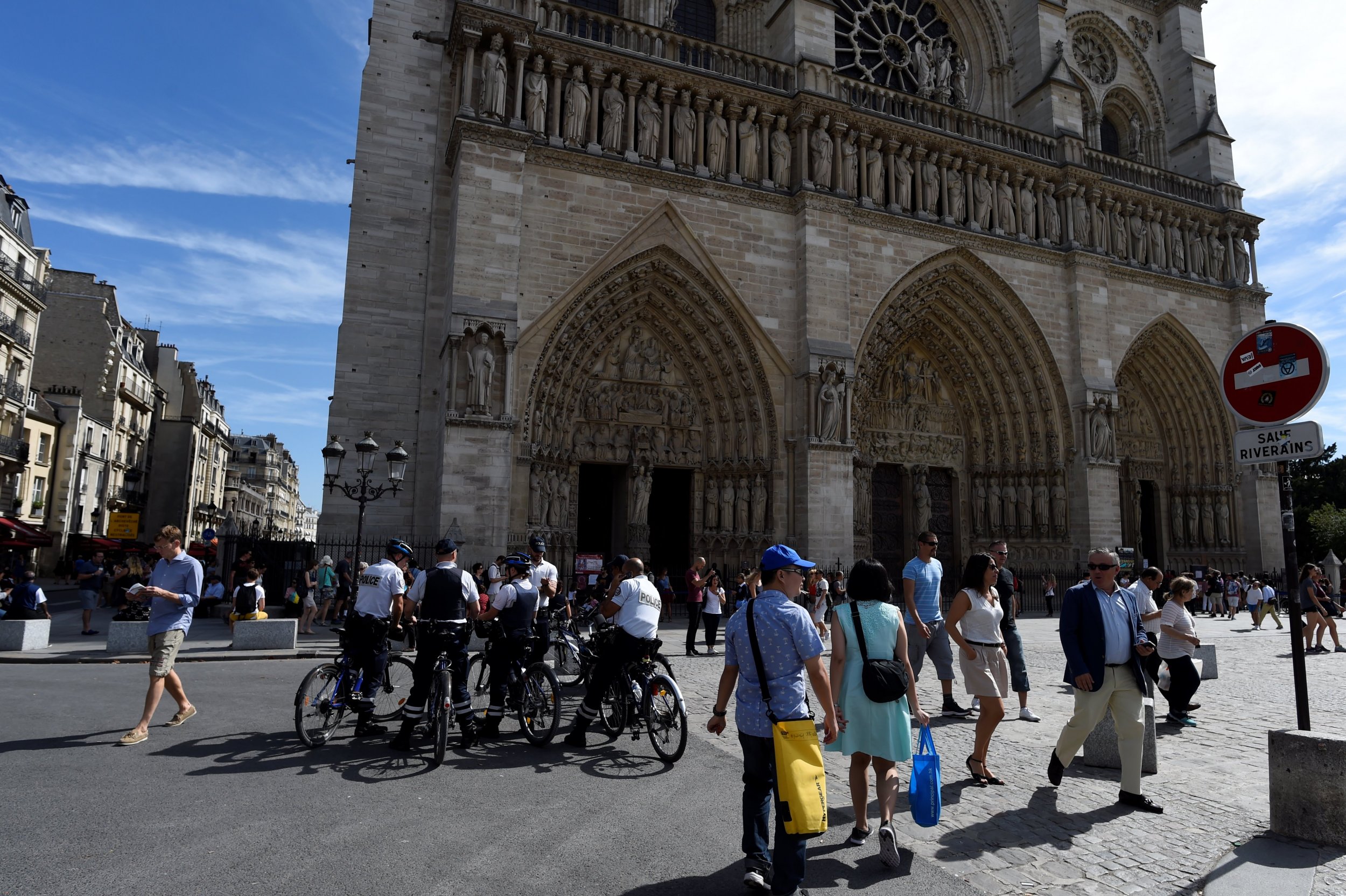 French prosecutors are formally investigating three women for allegedly plotting an attack near Notre Dame Cathedral in Paris under the guidance of the Islamic State militant group (ISIS).
Ines Madani, 19, Sara Hervouet, 23, and Amel Sakaou, 39, appeared before judges in the French capital on Monday. They were remanded in custody after being interviewed and placed under investigation for alleged involvement in a terrorist conspiracy, the BBC reported. A fourth woman, Ornella Gilligman, 29, is already under investigation.
The women are suspected of planning an attack after a car packed with gas canisters, with its license plates removed and hazard lights on, on September 4 near to the iconic Catholic cathedral in the French capital.
The three were arrested in the Essonne region south of Paris on Thursday. During their arrests, Hervouet stabbed a police officer and Madani was reportedly shot in the leg while charging another officer.
The women are also suspected of having links to ISIS. Police said that during the arrest raid, they found a handwritten pledge of allegiance to ISIS leader Abu Bakr al-Baghdadi inside Madani's purse. Hervouet is reported to have had relationships with two jihadis who carried out attacks in France: Larossi Abdalla, who killed a police officer and his wife near Paris in June; and Adel Kermiche, one of two men who murdered Catholic priest Father Jacques Hanel in a church in Saint-Etienne-du-Rouvray in western France. Both attackers were killed by French police.
French prosecutors said that the women were under instruction from militants in Syria and that the three women had come into contact via the encrypted messaging app Telegram in order to plan the attack, Le Parisien reported . In particular, prosecutors are trying to establish whether the women were instructed by Rashid Kassim, a 29-year-old Frenchmen who has appeared in several ISIS propaganda videos and is reportedly active on Telegram in trying to recruit would-be local jihadis in France.