Notre Dame Will Offer 'White Privilege' Seminar in 2015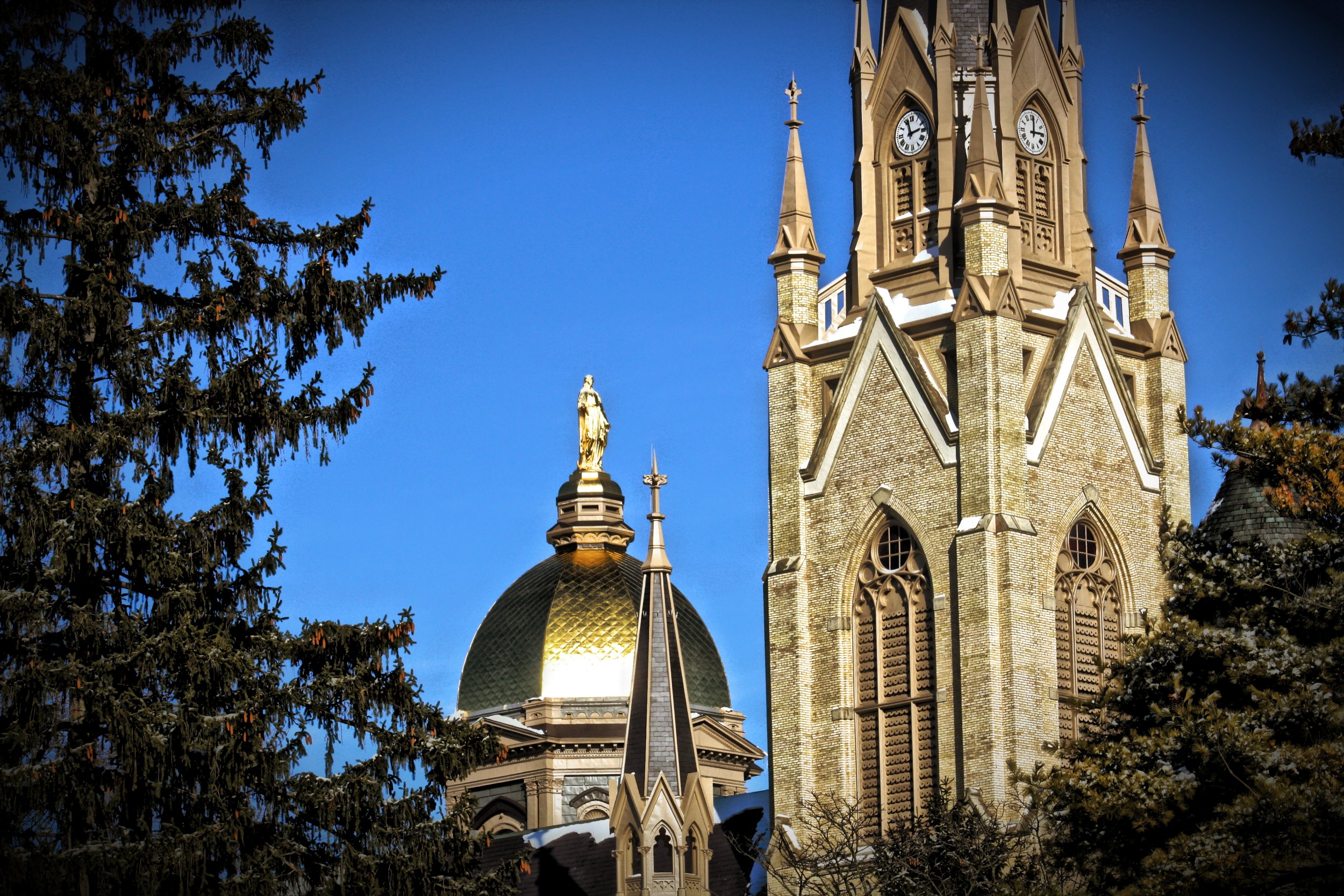 Last April and May, the Internet briefly convulsed after Princeton freshman Tal Fortgang penned an inflammatory essay for The Princeton Tory, a student-run conservative political magazine, which was then republished by Time.com under the headline "Why I'll Never Apologize for My White Male Privilege."
Salon's Katie McDonough described Fortgang's essay as a series of "ridiculous baby tantrum thoughts," and called the Princetonian "just some college jerk-off" and "an ignorant shithead." Those on the right, meanwhile, praised Fortgang for his refusal to back down when confronted by the so-called PC police. Pretty much everyone had a take, Newsweek included.
But what if, instead of the leafy confines of Princeton, Fortgang had headed west for college, to the Catholic campus of Notre Dame? It's possible an entire outrage cycle might have been avoided, because Fortgang might have been able to attend a new course offered by the South Bend, Indiana, school titled "White Privilege Seminar: An Introduction to the Intersections of Privilege." The course is designed to "educate and train" students "on the definitions of, historical/current paradigm of and causes/effects of white privilege."
The course, offered in the spring, is open to only 10 students and will be taught by professor. Iris Outlaw, director of Notre Dame's Multicultural Student Programs and Services. She also serves on the national board of the American Association of Blacks in Higher Education.
According to the course description, students will experience a "personal transformation" and become "more aware of injustices and be better equipped with tools to disrupt personal, institutional and worldwide systems of oppression." At the end of the semester-long seminar, the students will attend the 16th annual White Privilege Conference in Louisville, Kentucky, a conference that "examines challenging concepts of privilege and oppression and offers solutions and team building strategies to work toward a more equitable world," according to its website.
Some students are upset that the university is offering the course. Mark Gianfalla, president of the University of Notre Dame College Republicans, called the course "an opportunity to bias students towards the shaming of one culture and ethnicity," in an interview with Campus Reform. "This isn't education, it's indoctrination," he said.
Outlaw disagrees. "The students I've talked to are very glad this type of course is being offered," she tells Newsweek.
In addition to "challenging students to think beyond their own perspectives," Outlaw says, the course will better prepare students for the workforce.
"Per what we're hearing from recruiters," she says, "they want people who can come and work and learn in diverse environments, and having these kinds of courses helps students interact with whomever is different from [them]."
Outlaw says students will read "quite a few articles addressing the historical context of privilege," as well as works by sociologist James M. Loewen and feminist and anti-racism activist Peggy McIntosh.
One thing that isn't likely to be on the reading list? Fortgang's essay. Outlaw says she hasn't read it.