Why Are So Many NRA Board Members Jumping Ship?
If you blinked, you might have missed it.
In just a span of a few hours on Tuesday, news reports revealed that several National Rifle Association board members had resigned following a long string of recent defections, and that one of the organization's top lobbyists threw in the towel as well.
This brings the total to seven directors on the NRA's board who have resigned since May.
The gun-rights group is enmeshed in political and financial turmoil, with a recent slump in member dues and overall contributions exacerbating an overarching financial scandal. And beyond the internal chaos, the attorneys general of Washington, D.C., and New York have set their sights on the NRA and its charitable arm for investigations into the group's tax-exempt status.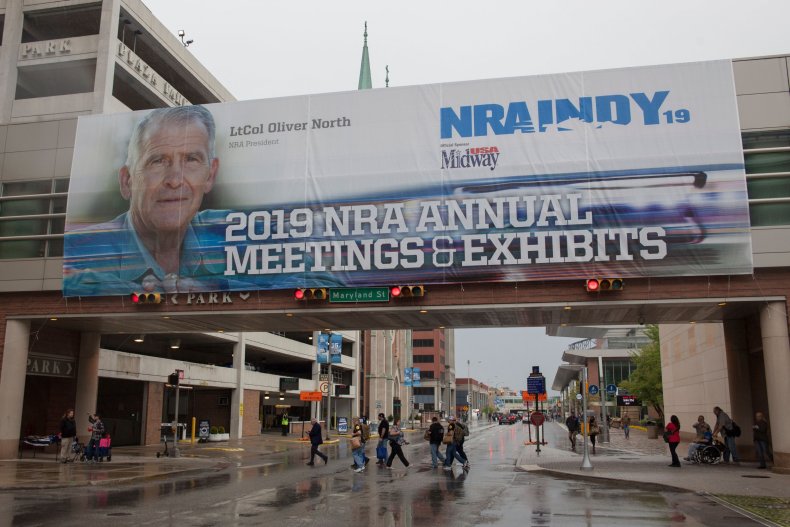 In times that have rarely seemed so fraught for the nation's largest gun-rights organization, some members of the association's 76-member board have decided to call it quits rather than struggle to exercise oversight over a reportedly recalcitrant leadership.
Indeed, ahead of their public resignations on August 1, then-board members Esther Schneider, Timothy Knight and Sean Maloney penned a letter to their board of directors colleagues and NRA President Carolyn Meadows urging greater scrutiny of the group's finances.
"Continued leaks, accusations, and counter accusations have left a haze of conjecture surrounding our Association. It is our duty as a duly elected Board of Directors to dispel this cloud, right the Association's path and restore the trust of our members," the letter read. "The NRA [must] engage outside professionals to conduct an independent, internal investigation and confidential audit into the allegations of financial misconduct."
Lt. Col. Robert Brown, the fourth signatory to the letter, remains on the board. But the resignations prompted uproar after the trio alleged they were stonewalled when trying to audit dubious financial arrangements.
The dilemma faced by these three members is one that now befalls the nearly 70 board members currently serving, all of whom have a fiduciary duty owed to NRA contributors. New York, where the NRA is chartered, has among the strictest rules in the country about non-profit board member oversight responsibilities.
But compliance with these strict standards, for any organization operating under normal circumstances, is not generally cause for concern.
"The duty of a board member is a duty of attention, it's a duty of informed decision making. You're supposed to know what's going on, and actually that's a fairly easy standard to meet," Pace University School of Law professor James Fishman explained to Newsweek. "The reason you have board members jumping ship is probably because the organization is in trouble. It is very stressful and time consuming when you have a fight amongst board members or when you have an executive officer that some board members have lost faith in. Nobody needs that."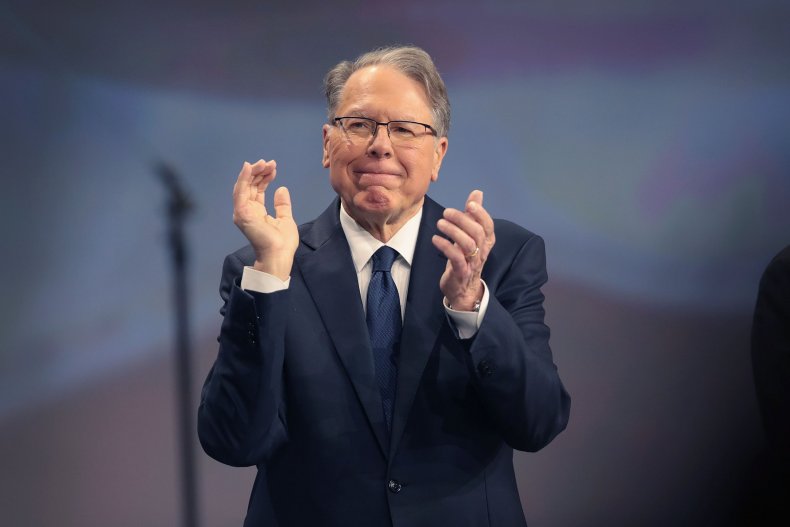 According to a manual prepared by the New York State Attorney General's Office, directors of non-profit organizations, while not involved in day-to-day operations, are tasked with a wide range of oversight responsibilities and must "make decisions crucial to the life and direction of the organization, such as adding or removing board members, hiring and firing key officers and employees, engaging auditors and other professionals and authorizing significant financial transactions and new program initiatives."
Infamously, one of the key accusations lodged against the NRA by departing board members is that they were prevented from carrying out many of the duties incumbent upon them from New York State non-profit law.
"Members of a board of directors must fulfill fiduciary duties to the organization and the public it serves," the guidance says. "The duty of care requires a director to be familiar with the organization's finances and activities and to participate regularly in its governance."
One of the key responsibilities of a board member is to attend board meetings, a charge that many board members are accused of failing to uphold, in some cases for years.
"A lot of folks who join the board for their résumé later find out that there's more to it, and that they will have to make hard decisions and take sides," Andrew Lander, a former NRA employee and leading proponent of NRA reform, told Newsweek. "A lot of folks just don't want to do it."
Even when board members are enthusiastic about carrying out their administrative duties, internecine bickering and accusations of obstruction have fueled distrust among transparency-minded directors.
Lander, who is a co-founder of the NRA reform group Save the Second, said he heard from some board members that "they can't even get access to NRA bylaws."
When board members are not fulfilling their directorial responsibilities — either because they cannot or will not — that could open them to some measure of legal liability. And while investigations from two attorneys general, Congress and state regulators are bearing down on individual members (subpoenas are being issued with increasing frequency), board members may feel the excess scrutiny brings with it an unwanted risk.
Fishman, a co-author of New York Nonprofit Law and Practice with Tax Analysis, cautioned that he doesn't think lax performance of fiscal oversight would entangle any directors on the board, as the barriers to proving a legal violation are high.
"As long as they're trying to conduct oversight and don't have impermissible conflicts, they're probably ok," he said. "Liability is hard to prove with a duty of care violation. You have to show that your failure to pay attention was the cause of the wrongdoing, and it's hard to do that with the duty of care. There are very few cases."
But considering the unprecedented size and scope of the alleged financial improprieties, Fishman said that, despite the unlikelihood of success, "it's still an argument that could be made."
What's more motivating in these cases, according to Fishman, is less the potential legal exposure and more the public admonishment.
"In a non-profit situation, it's the shame aspect," he said. "That's the real penalty. It may well be that board members are saying to themselves, 'Who needs this aggravation? I don't want to sully my name.'"
The ultimate question is what to do in the face of these headwinds. The answer increasingly gaining traction among recent members, even though just three made explicit reference to the financial scandals during their departures, is to leave the board entirely.
"I think honestly that more resignations will probably help the NRA because people will continue to pay attention," Lander said. "People will begin to ask, 'Why are we losing all these people?' Some of these directors have their own businesses they deal with, and they are already risking a lot. If you're going to poke your head up, you have to realize that you're going to be pulled off every committee you were signed up for."
In fact, some recently departed members had been stripped of committee assignments prior to their resignations, leaving them with little individual power to exercise their responsibilities under New York State law.
Disempowered, disbelieved and distrusted, many board members are simply turning to what they believe is their only viable option left: leaving the NRA.