NRA's Tax-Exempt Status is in Danger as Donors Revolt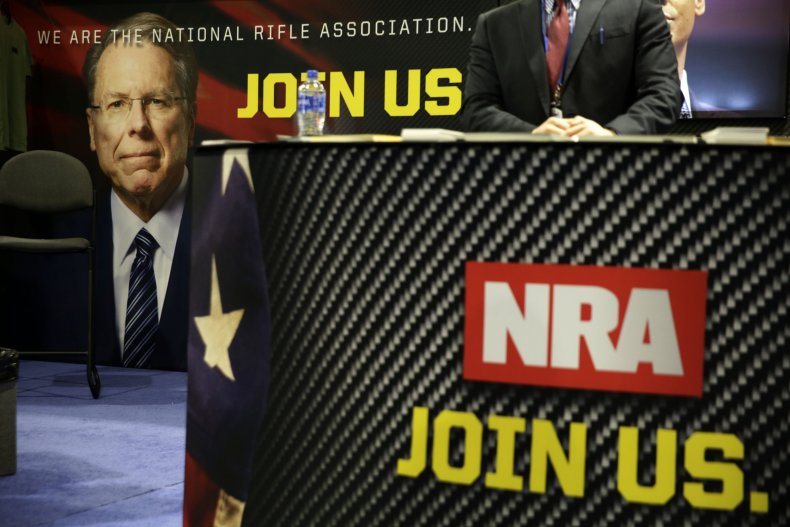 A widening inquiry into the National Rifle Association (NRA) and multi-million dollar class-action litigation against its leadership have thrown the already beleaguered gun-rights group and its tax-exempt status into further peril.
Among the recent developments that have ratcheted up the pressure: the New York State Department of Financial Services is reportedly opening a probe into the NRA's now-defunct Carry Guard insurance product, which purported to insure gun owners when they kill another individual.
The NRA is believed to have pulled the product after inquiries by regulators in several states. Now New York's financial regulator is taking a second look, according to The New York Post.
The inquiry reportedly involves kickbacks that the NRA is alleged to have received for facilitating the purchase of insurance policies. The NRA is not licensed to provide or market insurance policies and their involvement in the development of insurance services could run afoul of state law.
A memorandum issued by the Department of Financial Services in 2006 concluded that a non-licensed entity can only provide insurance referrals "if there is no discussion of specific insurance policy terms and conditions" and if "compensation for the referral is not based upon purchase of insurance." It is unclear whether the NRA could be considered a referrer under their relationship with insurance companies.
A 2018 consent order required insurers to stop offering Carry Guard to New York State residents on the basis that the NRA had no lawful role in the marketing or solicitation of insurance policies.
The Post's report indicated that the NRA received $14 million dollars connected with their insurance marketing activities, which could constitute kickbacks and breach state law. New York regulators are also reportedly looking at the NRA's offering of inducements to prospective policyholders, which New York insurance rules forbid.
New York's financial watchdog is not the only state entity broadening scrutiny of the NRA. According to The New York Times, the New York Attorney General's Office has sent subpoenas to nearly 100 current and former board members looking into potential financial misconduct after reports documented lucrative contracts given to NRA board members. These transactions could implicate strict conflict of interest rules that govern non-profit organizations.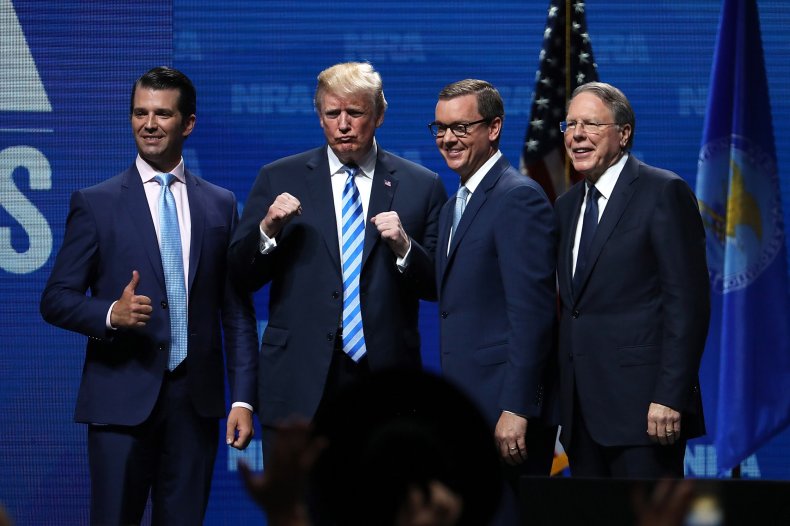 One NRA donor has taken it upon himself to launch a grassroots campaign to root out what he calls malfeasance on behalf of the group's leadership. David Dell'Aquila, who has donated around $100,000 to the NRA over the past four years, filed what could be certified as a class-action lawsuit against the organization, citing previous reporting as evidence of fraud and misconduct.
Dell'Aquila also sent letters to the New York State attorney general, the Washington, D.C., attorney general—which has opened its own inquiry—and the NRA's board of directors, urging all three to take the reported financial misconduct at the NRA seriously.
One of the members of the NRA's board, Bob Barr, was apparently irked by Dell'Aquila's outreach and advocacy, according to an e-mail sent in reply to Dell'Aquila's message, a copy of which was obtained by Newsweek.
"I am not impressed in the least with your letters encouraging state Attorneys General [offices] in their efforts to put the NRA out of business," Barr wrote to Dell'Aquila. "I find this aspect of your endeavors — regardless of merits your other efforts may or not have — to be utterly inconsistent with your statements about working to strengthen the Association."
Barr also accused Dell'Aquila—who, until recently, was set to donate 75 percent of his estate to the NRA upon his death—of having "destroyed any credibility" he claimed was motivated by the NRA's best interests.
Dell'Aquila's lawsuit calls for the NRA to return millions of dollars in donations he alleges were fraudulently obtained, and part of his campaign involves the removal of the organization's embattled CEO, Wayne LaPierre, who is named as a respondent in the lawsuit.
Bob Barr did not immediately return Newsweek's request for comment. The New York State Department of Financial Services did not respond to a request for comment.