NRATV Canceled: Five Controversial Remarks Dana Loesch Made Hosting the Gun Rights Channel
After just three years, the National Rifle Association has decided to shut down production on its live broadcasting media arm NRATV. The decision comes following recent financial difficulties and a fallout in relations with Ackerman McQueen, the advertising firm that operates the channel.
Launched in 2016 as a means of promoting the lobby group's views on protecting the Second Amendment, the channel quickly gaining notoriety for the right-wing comments and conspiracy theories espoused by incendiary TV anchor Dana Loesch. Here are five controversial remarks the 40-year-old made during her time working for NRATV.
When she put KKK hoods on Thomas & Friends characters
Yes, she really did do this. In a segment of her show Loesch criticized the recent decision by the creators of popular children's carton Thomas & Friends to introduce greater gender and ethnic diversity in the show by adding female and non-white trains.
Reporting on the news that a new train from Kenya called Nia would be introduced, Loesch spoke of her confusion. "Am I to understand this entire time that Thomas and his trains were white? Because they all have gray faces...How do you bring ethnic diversity to a show that has no ethnicities because they're trains!" she remarked.
She then goes on to say, "I'm looking at this picture and I'm really, really struggling to understand how in the world there isn't any diversity in any of this," at which point a photoshopped image of Thomas and his fellow trains riding on flaming tracks while wearing white KKK hoods appears.
Loesch then sarcastically states, "Fair point, I get it. Thomas the Tank Engine has been a blight on race relations for far too long. Clearly this is overdue."
The segment prompted a furious backlash online, with Mattel, the owners of the Thomas the Tank Engine brand, telling The New York Times "We are not associated with images that promote hate and denounce any images of our brands that are being used to convey a message not in line with the values of the company."
When she threatened journalists—"Your time is running out"
This isn't just one controversial remark, but a number of them.
Speaking to Grant Litchfield following Donald Trump's election victory on November 23, 2016, Loesch went on to deride the mainstream media for criticizing the incoming president by saying "I am happy, frankly, to see them curb-stomped."
She went on to say about journalists, "They are the rat bastards of the earth. They are the boil on the backside of American politics. I have no other nice way to put it."
Then in an advertisement for the NRA on 7 April, 2017 Loesch attacked liberals, saying: "They use their media to assassinate real news" and that "the only way we stop this, the only way we save our country and our freedom is to fight this violence of lies with the clenched fist of truth."
When promoting her new show on NRATV on February 12, 2018, Loesch spoke directly to the "lying media." Dressed in all black next to an hourglass, Loesch said:
"We've had enough of the lies, the sanctimony, the arrogance, the hatred, the pettiness, the fake news. We are done with your agenda to undermine voters' will and individual liberty in America. So to every lying member of the media...to those who stain honest reporting with partisanship, to those who bring bias and propaganda to CNN, The Washington Post and The New York Times. Your time is running out. The clock starts now."
When she compared gun owners to rape victims
On July 28, 2017, Loesch spoke with fellow NRATV host Grant Stinchfield about a study by the American Center for Progress that showed gun thefts were on the rise in the southern United States. It also said: "States should consider implementing laws or policies that require or incentivize gun owners to store guns securely to help protect against theft."
Stinchfield claimed that the information may or may not be true and that the advocacy group wanted to penalize gun owners.
"They issued a study that gun thefts are up in the southern United States. They may or may not be, doesn't matter. The end result of the study is, they want to increase storage laws and give penalties to the victims for not storing their guns properly and they make no mention of going after the criminals," he said.
To which Loesch responded: "That's like shaming a rape survivor. It's the exact same logic."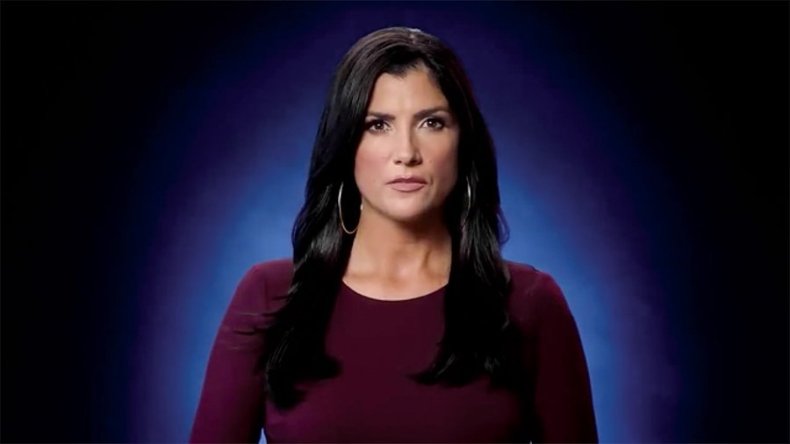 When she said Women's March leader Linda Sarsour wants sharia law in the U.S.
Speaking on July 10, 2017, Litchfield asked Loesch to explain to viewers who political activist Linda Sarsour, the co-chair of the 2017 Women's March, was. She went on to describe her as a violent revolutionary, citing false reports that she wanted Islamic laws implemented in the United States.
"She works with Black Lives Matter, she believes in Sharia, meaning the full Sharia —she believes in overthrowing the U.S. government in support of Islamic jurisprudence—and at a rally at a very controversial North American Islamic conference where in 2001, Grant, Anwar al-Awlaki spoke and she thanked her mentor before she went on this 20-minute rant," Loesch said.
"Her mentor, Grant, is one of the unindicted co-conspirators from the 1993 World Trade Center bombing. And she believes in overthrowing U.S. government for Sharia law. And she called jihad against the White House," she added.
When she called the #MeToo movement a political vehicle that "hijacked" real trauma
Speaking on August 15, 2018, about claims made against Democratic National Committee Vice Chairman Keith Ellison by his ex-girlfriend, Karen Monahan, that he mistreated her during their long-term relationship, Loesch claimed the report was evidence of the hypocrisy of the #MeToo movement being pushed by liberals.
"The 'believe all women' thing and the Me Too Movement thing was an attempt to hijack real trauma and real emotional abuse and real serious physical abuse that women have suffered. And it was an attempt to hijack it and use it as a vehicle for political purpose and it's shameful," she said.