People Send 'Thoughts and Prayers' to Dana Loesch After NRATV Cancelled
People online have responded to the news that live programming at NRATV has been cancelled and that Dana Loesch will no longer feature on the channel by sending them their "thoughts and prayers."
The National Rifle Association plans to shut down production of NRATV and sever all business with Ackerman McQueen, the advertising firm which operates the channel, on Wednesday, according to The New York Times. While the channel may continue to air past content, it will no longer feature on-air programming with hosts such as firebrand anchor Dana Loesch.
The news was celebrated by a number of people online, who were quick to share their "thoughts and prayers" with the NRA.
One person tweeted: "The National Rifle Association has SHUT DOWN production at NRATV. 'Thoughts and prayers' to the #NRA"
"RIP @NRATV. Thoughts and prayers..." another wrote.
Another posted: "So its a double day of karma with both NRATV and Dana Loesch getting the axe. Hard to believe that someone so compassionate and thoughtful would lose their job with a humanitarian organization like the NRA. Thoughts and prayers."
The phrase "thoughts and prayers" is a reference to the often said line by politicians, officials and other public figures as a means of offering their condolences in the wake of a tragic event. In recent years it has been widely criticized when used in response to mass shootings as a petty substitute for implementing gun control legislation to try and save lives.
The National Rifle Association created NRATV in 2016 as a means of promoting their views of protecting the Second Amendment, but it achieved notoriety for its right-wing views, conspiracy theories and extreme comments of one of its hosts, Dana Loesch.
Among her stunts was putting KKK hoods on Thomas & Friends cartoon characters as a means of decrying the children' show's efforts to introduce greater gender and ethnic diversity and sending a threatening message to journalists that "your time is running out."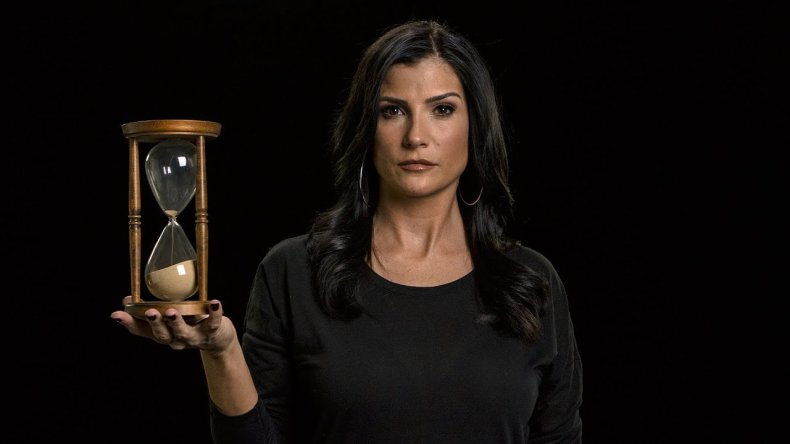 The collapse of NRATV and severance of their relationship with Ackerman McQueen, their advertising partner for over 30 years, is the latest blow to the National Rifle Association. The lobbying group has been plagued by financial difficulties in recent times, relying on at least $206 million worth of cash infusions and other transactions in order to steady its finances since 2010.
There has also been a bitter leadership struggle within the organization between Wayne LaPierre, the NRA's longtime chief executive, and Oliver North, the NRA's former president. The New York Times reported that Christopher W. Cox, the lobbying group's longtime second-in-command, had been suspended after a legal filing by the NRA implicated him in a failed plot to oust LaPierre, an allegation which Cox denies.