After Nuclear Deal, Iran Could Receive First Boeing Jet Year Earlier Than Expected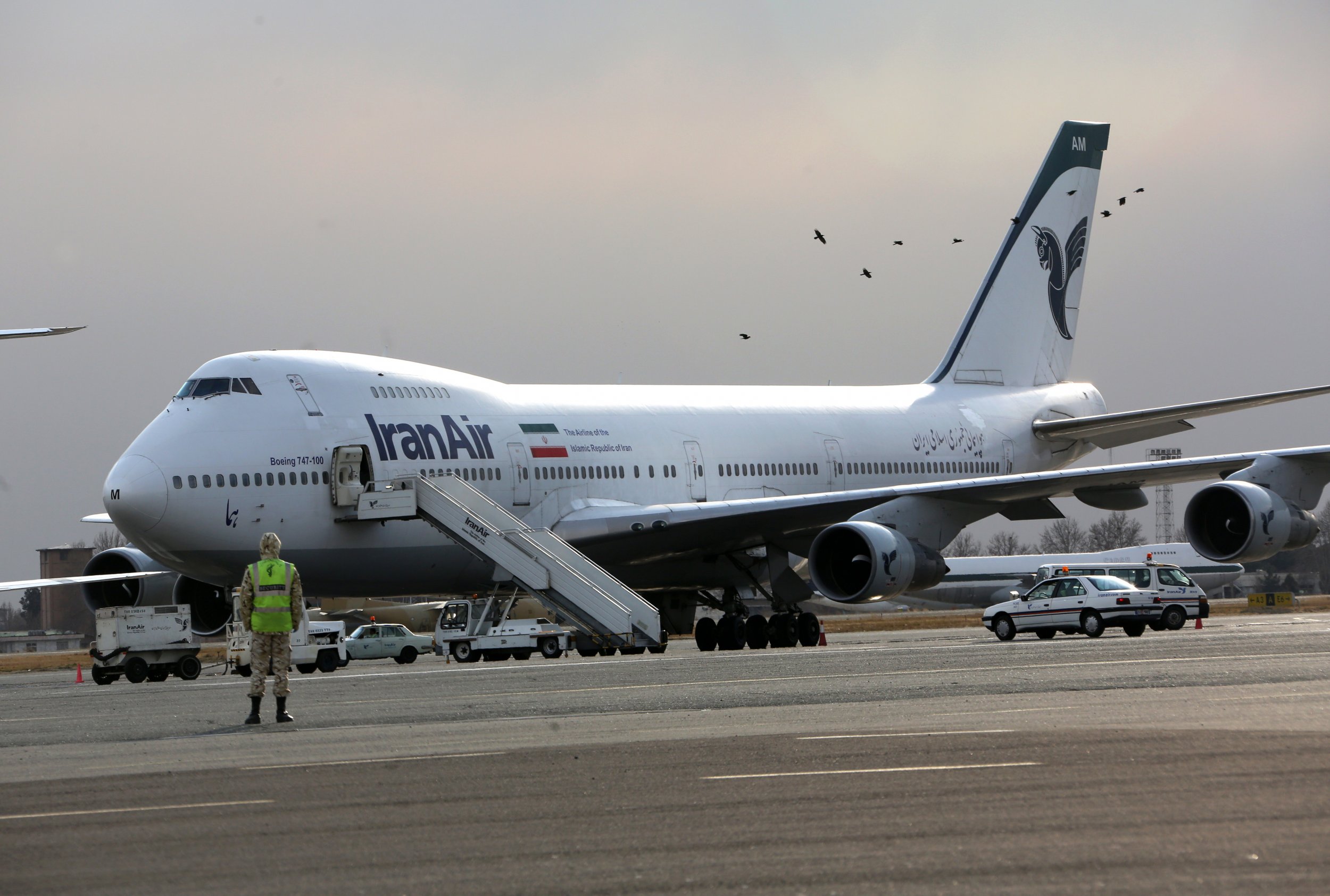 Iran could receive its first Boeing aircraft a year earlier than expected after the landmark nuclear deal signed with world powers in July 2015, according to Iranian media reports.
The Islamic Republic has returned to the aviation market after a lifting of sanctions in return for agreeing to curbs on its nuclear program in 2015. It struck a $17 billion deal with U.S. aviation company Boeing in December 2016 for 80 passenger jets—the first of which was scheduled for delivery in April 2018.
But a new jet that Turkish Airlines originally purchased, a Boeing 777, has remained unused as the company does not require it any longer. (The Turkish airline is experiencing a drop in customers and deferred the sale of the jet, industry sources told Reuters.) Boeing may now transfer the jet to IranAir, the country's national airline. Iranian Deputy Minister for Roads and Urban Development Asghar Fakhrieh Kashan told semi-official Iranian news agency Mehr that the jet would reach the country within a month, a year earlier than anticipated.
It would represent the most important transaction between Washington and Tehran since the 1979 Islamic Revolution when the two countries severed diplomatic ties. Boeing is yet to confirm the decision.
Read more: U.S. to impose new sanctions on Iran for ballistic missile test
Iran, after the sanctions lift, is looking to improve its commercial aircraft fleet as the country's leadership, particularly moderate President Hassan Rouhani, seeks to boost the Iranian economy. This comes ahead of a May election that will pit the more hardline Shiite cleric Ebrahim Raisi, an ally of Supreme Leader Ayatollah Ali Khamenei, against Rouhani.
Airbus has agreed to sell 100 aircraft to Iran and, April 4, Boeing agreed another deal with Iran, potentially worth $6 billion, to sell 60,737 jets to the country.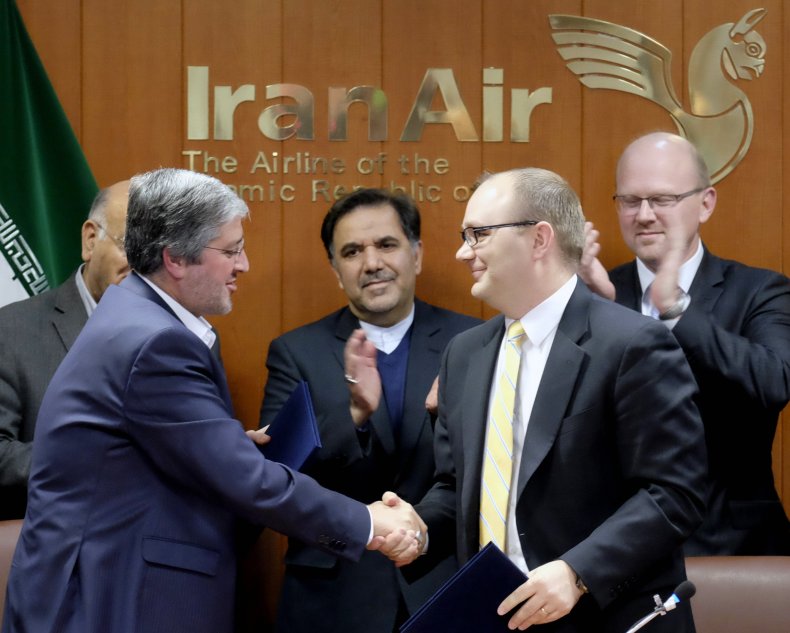 In the run up to the U.S. presidential elections, then Republican candidate Donald Trump, pledged to rip up the Iranian nuclear deal. He said it handed Iran back billions in frozen assets that it could use to export extremism across the Middle East and put its nuclear program back on track.
Iran backs proxy groups that oppose Israel, including Lebanese Shiite militant group Hezbollah, operating in Lebanon and Syria; Palestinian militant group Hamas in the Gaza Strip; and Shiite Houthi rebels in Yemen battling the Saudi-backed Sunni government. But Iran rejects the U.S. government's allegation that it is the "primary exporter of terrorism" in the Middle East.
U.S. critics of the nuclear deal have opposed Boeing's decision to sell its aircraft to Iran as they say Tehran could use them for militaristic purposes. But Boeing says the sales will create hundreds of jobs for Americans.
Boeing and Turkish Airlines did not respond to Newsweek's requests for comment at the time of writing.