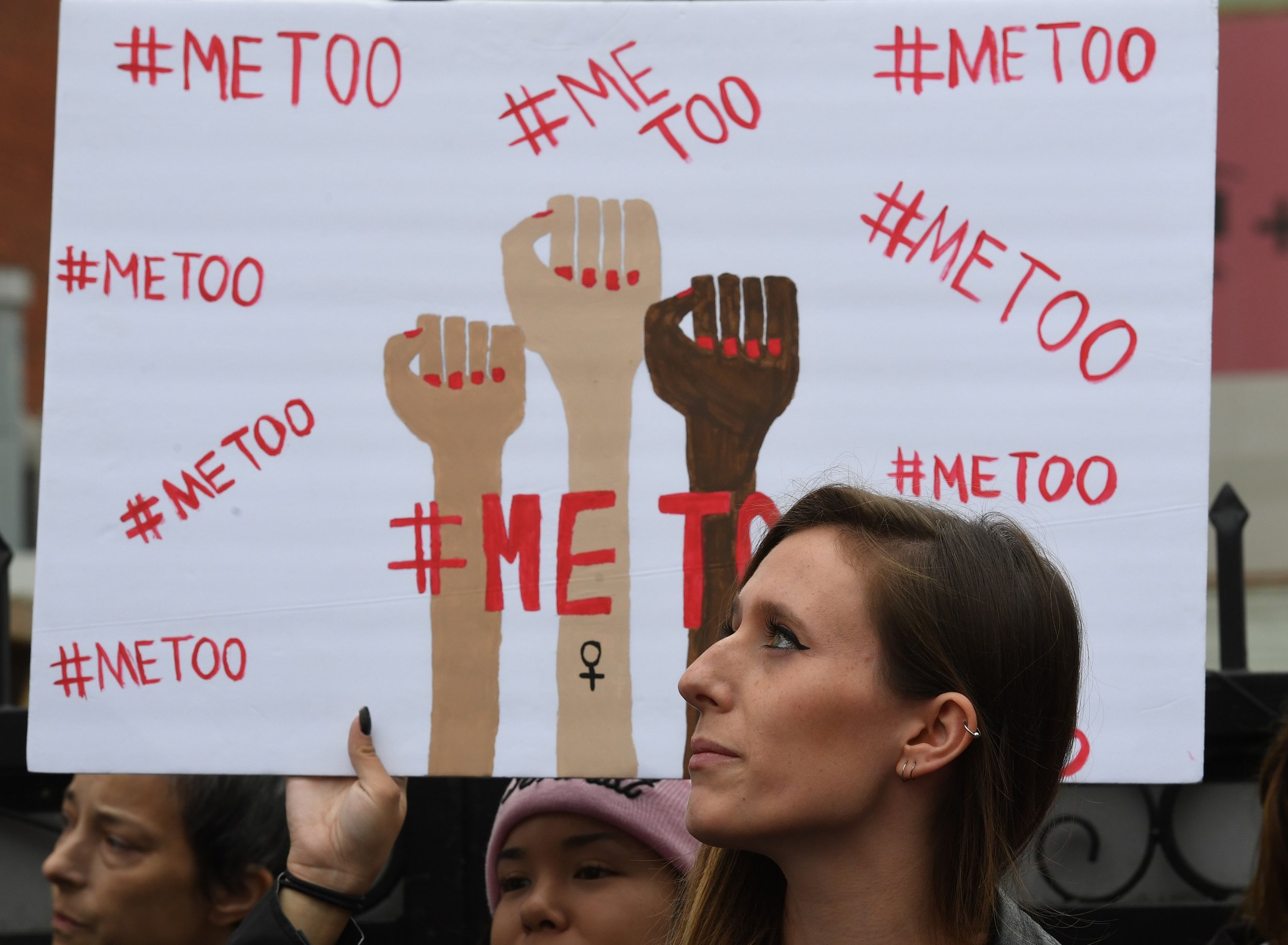 Nearly half of Americans say they are "very" or "somewhat" dissatisfied with the position of women in the U.S., marking a record high since Gallup first started asking the question in 2001.
Linking its findings to growing unrest concerning the way women are treated in the U.S. and around the world, the study published by the market researcher on Wednesday found that 37 percent of Americans were dissatisfied with women's place in society, marking an 11 percent rise since 2008.
A rise in dissatisfaction around the status of women in the U.S. was noted among both women and men participating in the study; however, female participants were found to be substantially more dissatisfied than their male counterparts, with a marked rise in dissatisfaction since 2008.
Of those surveyed in the January study, 46 percent of women expressed dissatisfaction compared with 30 percent in 2008–a 16 percent rise.
Meanwhile, 28 percent of men expressed the same sentiments compared to 21 percent in 2008, showing just a 7 percent increase.
Gallup connected the rise in dissatisfaction with the sharp focus that has been placed on how women are treated in the U.S. and around the world in the wake of the #MeToo movement and the Women's March on Washington. The march was a worldwide protest immediately following President Donald Trump's inauguration in response to positions he had taken that were regarded by many as sexist and anti-women.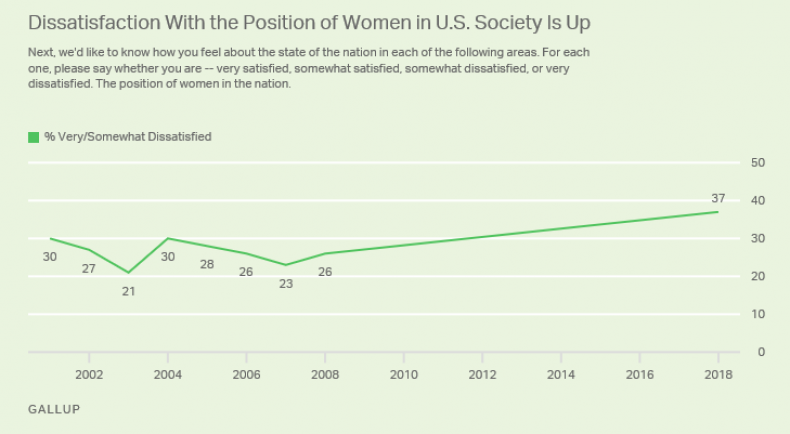 "The year 2017 turned a sharper focus on women in U.S. society, from the Women's March on Washington to the 'Me Too' movement drawing attention to allegations of sexual harassment and abuse, and the 'Time's Up' movement's focus on gender equity in show business and business more generally," Gallup said on its website.
"Gallup's update on a question that asks Americans about their satisfaction with the position of women in society reflects this focus, with a significantly larger percentage now saying that they are dissatisfied than in 2001 to 2008 when these questions were last asked."
Read more: Record number of women are running for governor in 2018
The study's findings, which were based on telephone interviews conducted between January 2 and 7 with a random sample of 1,024 adults aged 18 and older across all 50 U.S. states and the District of Columbia, also found a significant disparity between the number of Democrats and the number of Republicans who expressed dissatisfaction with women's place in society.
More than half of Democrats surveyed said they were not satisfied with the position of women, with 55 percent of Democrats and independents who lean Democrat saying they were "very" or "somewhat dissatisfied."
Among Republicans, the number was much lower and had not changed since 2008, with 16 percent expressing dissatisfaction—the same number as was reached 10 years ago.
Gallup said the increase among Democrats, "was mostly, but not entirely, driven by Democratic women." In fact, the number of women who are Democrats or lean Democratic nearly doubled, rising from 38 percent in 2008 to 62 percent in 2018.
Dissatisfaction among men who lean Democratic was also up, but not by nearly as much, increasing from 29 percent to 43 percent.
Among Republicans, no change was noted among women and men over the past decade, with 18 percent of women and 15 percent of man expressing dissatisfaction.