Nunes Admits That Collusion Can Be a Crime in Secret Recordings at Fundraiser for Representative Cathy McMorris Rodgers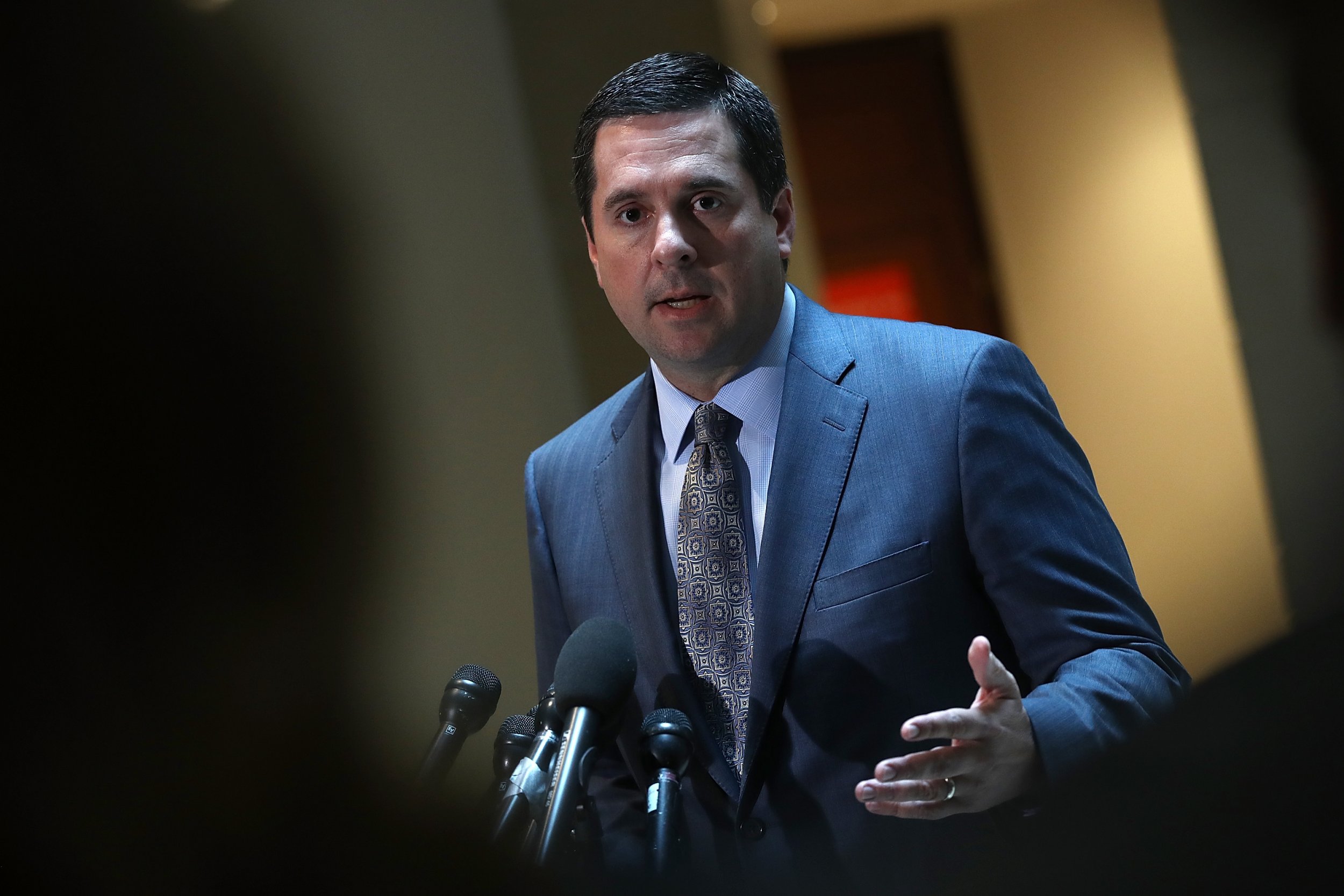 Republican Representative Devin Nunes of California, during a private fundraiser last month, admitted that collusion could be a crime, leaked recordings of the event revealed.
The secret recordings, which were obtained by MSNBC's Rachel Maddow Show, featured Nunes seeming to explain to donors at the July 30 fundraiser for Republican Representative Cathy McMorris Rodgers of Washington how collusion could be a criminal act.
"If somebody thinks that my campaign or Cathy's campaign is colluding with the Chinese, or you name the country, hey, could happen, it would be a very bad thing if Cathy was getting secrets from the Portuguese, let's say, just because I'm Portuguese, my family was," Nunes said, giving an example.
"So Cathy was getting secret information from the Portuguese. You know, may or may not be unusual. But ultimately let's say the Portuguese came and brought her some stolen emails. And she decided to release those. OK, now we have a problem, right?" Nunes continued.
"Because somebody stole the emails, gave 'em to Cathy, Cathy released 'em. Well, if that's the case, then that's criminal," he said.
The leaked audio was recorded by a member of the progressive group Fuse Washington, which turned over the recordings to The Rachel Maddow Show, which aired the audio on Wednesday evening.
Nunes's comments at the fundraiser do little to support President Donald Trump's legal team's repeated claims that collusion is "not a crime."
While "collusion" is not specifically covered in the federal statutes, "conspiracy against the United States" is. It is not clear whether a sitting president could be indicted by the Justice Department.
In his speech to donors, Nunes appeared to demonstrate how collusion could escalate to be considered "conspiracy."
Still, the U.S. representative hit out at special counsel Robert Mueller's long-standing investigation into possible collusion between Trump's 2016 election campaign team and Russia, as well as the special counsel's investigation into potential obstruction of justice by Trump.
"They know it's ridiculous to go after the president for obstruction of justice," Nunes said of Mueller's investigation.
"But if they tell a lie often enough, and they put it out there and they say, 'Oh, we're looking at the tweets,' 'cause you know you've got a mixed bag on the tweets, right? Like sometimes you love the president's tweets, sometimes we cringe on the president's tweets. But they're trying to make [it] political," he said.
Nunes also stressed how important it was for Republicans to maintain control of the House in order to protect Trump.
"We have to keep all these seats," he said of the upcoming November midterm elections.
"We have to keep the majority. If we do not keep the majority, all of this goes away," he warned.