Nurse May Have Killed Dozens With Poisoned Drips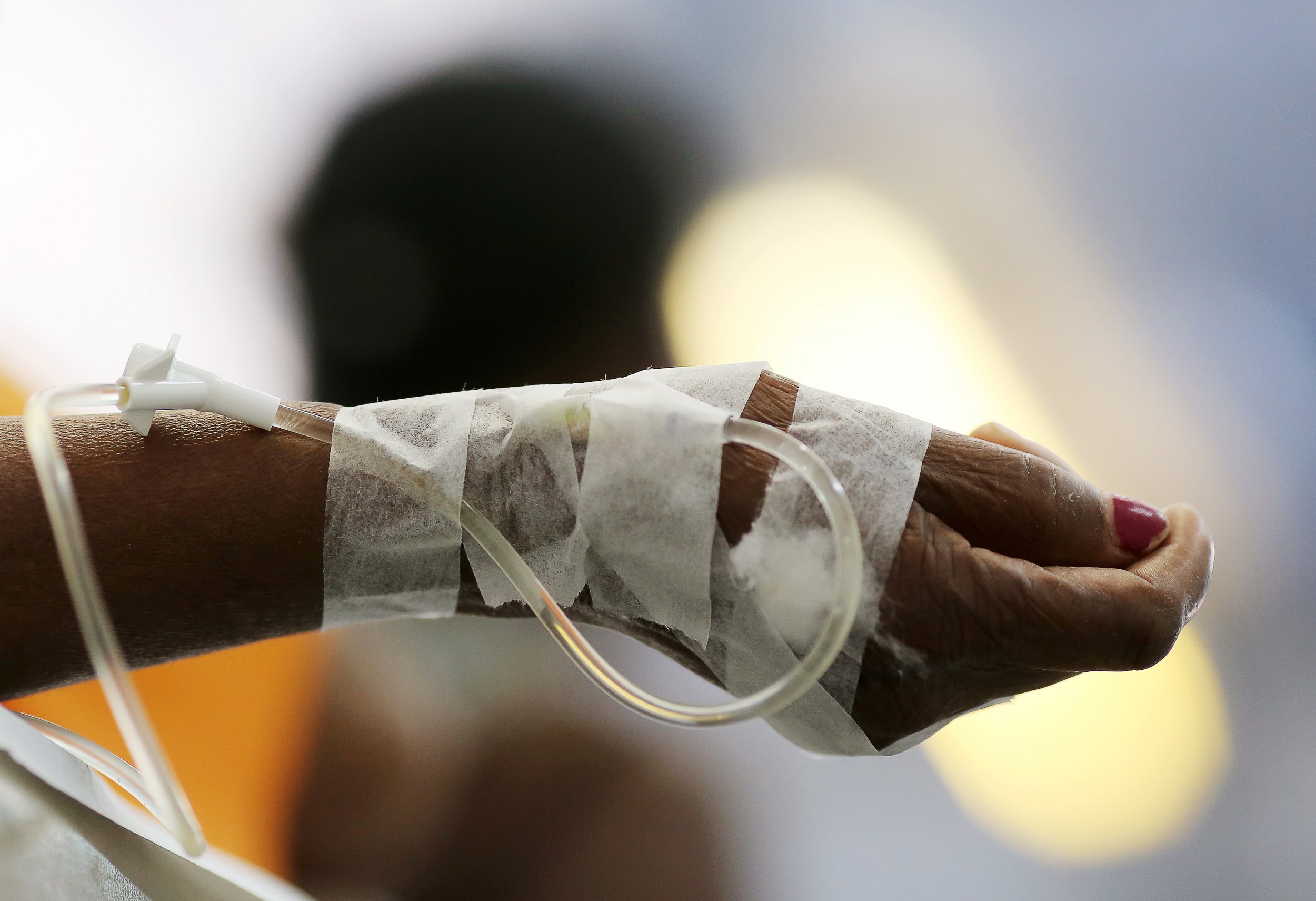 A former nurse in Japan may have killed dozens of patients by poisoning their intravenous drips, police have said.
Ayumi Kuboki, 31, has admitted interfering with a number of drips while working at Oguchi hospital in the eastern city of Yokohama. At least 48 patients died at the hospital in suspicious circumstances over a three-month period in 2016, Japanese newspaper Asahi Shimbun reported.
Kuboki was arrested Saturday on suspicion of killing 88-year-old Sozo Nishikawa by injecting disinfectant into his intravenous drip. She also admitted poisoning 88-year-old Nobuo Yamaki, who was being treated in the same room as Nishikawa. Kuboki told investigators she may have killed another 20 patients in the same way. Kuboki told police the attacks were timed for the patients to die when she was not at work so she would not have to deal with heartbroken relatives.
The nurses worked in pairs, Asahi Shimbun reported, and Kuboki would administer the deadly chemicals while her colleagues were busy in briefings as shifts changed over. Forty-eight deaths occurred between July and September 2016, including five on a single day in August and four on one day in September, according to the Japan Times. The newspaper quoted Kuboki's mother, who said her daughter was scared of working in the hospital at night and wanted to leave her job.
Investigators began looking into the suspicious deaths after traces of the chemical benzalkonium chloride—used in disinfectant cleaners—were discovered in Nishikawa's and Yamaki's bodies. Police zeroed in on Kuboki after analyzing hospital worker uniforms, finding that only hers carried traces of the chemical.
Hospital staff later found at least 10 unused drip bags with puncture marks. At first, Kuboki denied all involvement, even expressing her sympathy for the families of the deceased and saying she noticed nothing suspicious around the hospital.
Kuboki began working at the hospital in 2015. She reportedly told police she only targeted patients who were severely ill, though hospital records dispute this. As many of the bodies were cremated before tests could be done, Kuboki may have killed far more people than she admits.
Former colleagues told Asahi Shimbun they had no idea Kuboki could have been behind the string of deaths. "We had had no inkling that she was a problem employee," one explained to the newspaper. Another, who worked alongside Kuboki at a different hospital, said she was "considered competent," although she was "the kind of person who was hard to figure out."