An Oklahoma nurse whose 3-year-old daughter became seriously ill from COVID-19 said she believes she became infected with the virus after working with unvaccinated patients.
Amelia Cannon works in her hospital's Emergency Department, but has also been working in COVID-19 rooms more frequently due to the latest Delta-fueled surge in cases, The Tulsa World reported.
Oklahoma—like the rest of the country—has seen a rapid increase in COVID-19 cases. According to data from Johns Hopkins University, Oklahoma's seven-day-average of new cases was 2,267 on Monday, compared to 1,159 one month earlier. Just under 43 percent of the population is fully vaccinated.
Cannon told The Tulsa World she began feeling ill shortly after working a few shifts. But by that point, her family had already been exposed to the virus. Her husband and both of her daughters became ill.
After about one week, her daughter Aurora was hospitalized after she became lethargic and had a fever of 104 to 105 degrees, according to The Tulsa World. In the hospital, her blood levels dropped, and she ended up being transferred to the pediatric ICU. She was placed on a form of ventilation therapy called BiPap.
"Emotionally, it's obviously the hardest thing I've ever had to watch," Cannon told the newspaper. "You can talk to a middle schooler and you can tell a teenager, 'Look, this is what you need to do to get better.' But to a 3-year-old, it's just confusion and fear. She doesn't know why she can't go home. She doesn't know why her family can't be here with her."
She was released from the hospital on Monday after 12 days, according to The Tulsa World.
"Auroras medical team is amazed at how quickly she turned around. No oxygen last night. Running in circles today with no drops in oxygen saturations. Eating. Drinking. Playing. Laughing. Now, celebrating!!" Cannon wrote on Facebook. "I am so happy that this chapter of our lives is coming to a close. We will never be the same."
In a Facebook post on August 12, Cannon expressed anger that working with unvaccinated patients caused her to bring the virus home to her family. She urged people to educate themselves and make better choices about the vaccine.
"If you choose not to be vaccinated, you've made a choice for my daughter too," she wrote. "Your choice led to my innocent child being hospitalized. So forgive me, but I am angry. I am angry that I have done EVERYTHING right. Angry that I come to work and exhaust myself to treat unvaccinated patients. Only to bring it home to my babies. Can you imagine my frustration? My guilt? My fear?"
Newsweek reached out to Cannon on Tuesday but had not heard back by publication. This article will be updated with any response.
Children under 12 are not eligible for the COVID-19 vaccine, but health experts recommend universal masking to protect them from the virus, according to the Centers for Disease Control and Prevention.
Data indicates children are being hit harder in the latest wave of COVID-19 cases. In Florida, children and teenagers now have higher coronavirus positivity rates than any other demographic, Newsweek previously reported. In Georgia, school-aged children are more likely to have the virus than adults.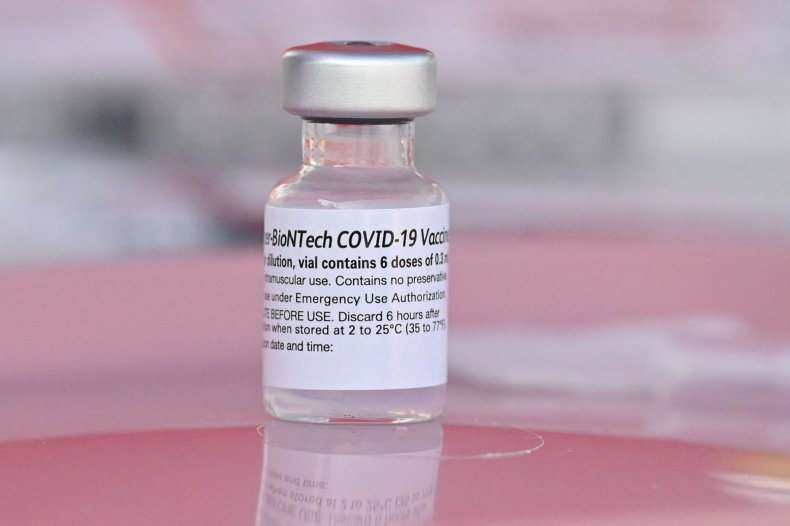 Uncommon Knowledge
Newsweek is committed to challenging conventional wisdom and finding connections in the search for common ground.
Newsweek is committed to challenging conventional wisdom and finding connections in the search for common ground.
About the writer
Andrew Stanton is a Newsweek weekend reporter based in Maine. His role is reporting on U.S. politics and social issues. Andrew joined Newsweek in 2021 from The Boston Globe. He is a graduate of Emerson College. You can get in touch with Andrew by emailing a.stanton@newsweek.com. Languages: English.