Emiliano Salinas, the son of former Mexican president Carlos Salinas de Gortari, was allegedly in the upper echelon of NXIVM, an alleged sex cult.
Founded by Keith Raniere in the 1990s, the alleged cult operated in Albany, New York, under the guise of a self-help community. An FBI investigation in 2018 led to charges against Raniere, actress Allison Mack, co-founder Nancy Salzman and her daughter Lauren Salzman. Mack, Nancy and Lauren all pleaded guilty, however, Raniere denied the accusations against him and is currently on trial.
Salinas served on the executive board and in court on Friday, was included in an organization chart of Raniere's inner circle, according to Mexican news portal Aristegui Noticias. In court documents obtained by the news outlet, prosecutor Moira Kim Penza claimed Salinas created one of the "criminal" email accounts.
"But what these email as a whole demonstrate is this covert mission to gather these types of financial information on individuals who they believed were enemies of NXIVM," the court transcription said.
Along with Salinas, The New York Times reported Clare Bronfman, the heiress to Seagrams liquors, was also included in the chart among the "upper echelon" of members.
In 2003, Forbes published an article about Raniere's followers and spoke to Salinas. He called Raniere's program, "like a practical" Masters in Business Administration.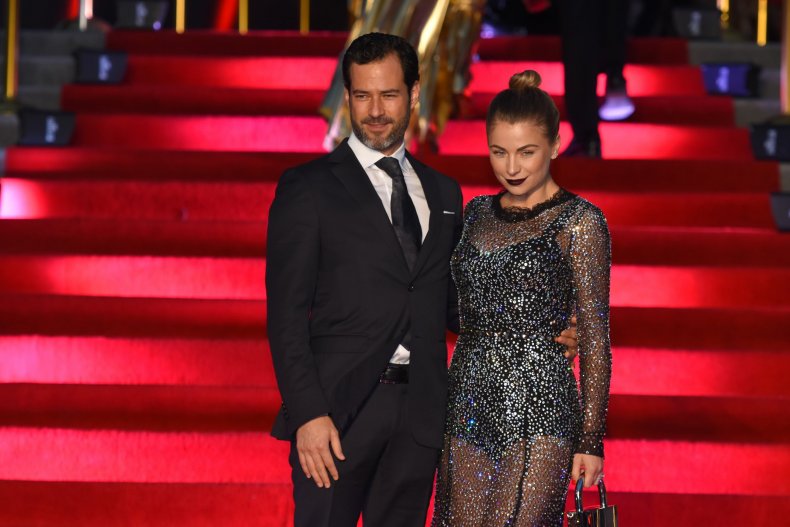 Raniere was arrested in Mexico in March 2018, where The Guardian reported Salinas led NXIVM's Mexican affiliate. However, Salinas denied that the sorority he ran was affiliated with the alleged sex cult.
He told BuzzFeed News that his relationship with NXIVM began sometime between 2008 and 2009 when he lent money to his friend Alejandra González Anaya to establish a company called Ánima. His loan made him the majority shareholder of the company and Raniere also held a percent of the shares.
"A number of our clients in the U.S. have been harassed by this group of former associates," Salinas told BuzzFeed News. "I've asked the company in the USA and the response I got is that this is all unfounded defamation."
Anaya also defended the company's practices, telling BuzzFeed News they were "fully compliant with the law" and respectful of its members.
In April, following Raniere's arrest, Salinas announced that both he and his partner Alejandro Betancourt Ledesma were stepping away from the Executive Success Programs, a former name for NXIVM, according to El Financiero.
While testifying against Raniere in court, Lauren, who pleaded guilty to being a "slave master" in the cult, claimed women were branded, forced to punish each other using whips and paddles and take naked photos of themselves before meetings. One woman was reportedly locked in a room for two years as "punishment" and members were blackmailed into silence with incriminating photos.