Following an eventful Worlds Collide show, NXT is returning with the first Takeover of 2020.
NXT Takeover Portland will bring six matches to fans of the black and gold brand, including four title bouts like the long-awaited match between Adam Cole and Tommaso Ciampa for the NXT Championship.
There are also two grudge matches featuring a couple of NXT legends in Johnny Gargano and Finn Balor, and two rising stars in Tegan Nox and Dakota Kai.
Here are our predictions for NXT Takeover Portland.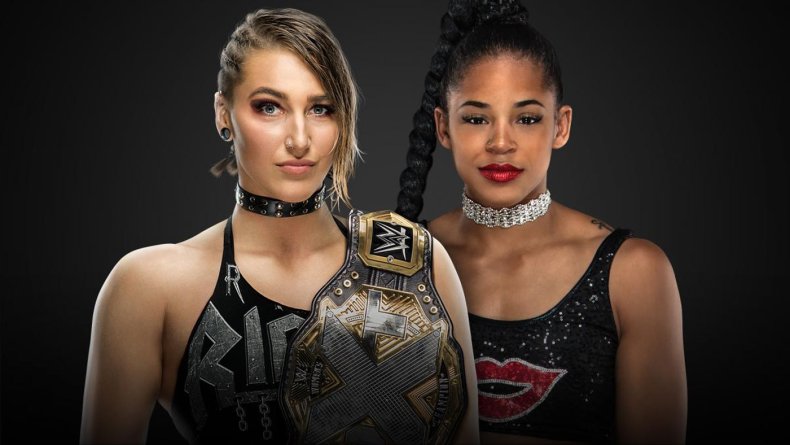 RHEA RIPLEY (c) vs BIANCA BELAIR - NXT WOMEN'S CHAMPIONSHIP MATCH
Rhea Ripley did the improbable late last year when she defeated Shayna Baszler to become the new NXT Women's Champion. Now she has to face Bianca Belair, someone who can match Rhea in strength and power.
This isn't the first title chance for Belair, but the "EST of NXT" has yet to capture a championship. She's been on quite the roll lately, with dominating appearances in this year's Royal Rumble and winning the number-one contendership - not to mention showing up Charlotte last week - but it's hard to see Rhea not retaining to take on Flair at WrestleMania.
Would love to see Bianca pick this up and somehow create a triple threat match for 'Mania, but my head is overriding my heart.
Prediction: Rhea Ripley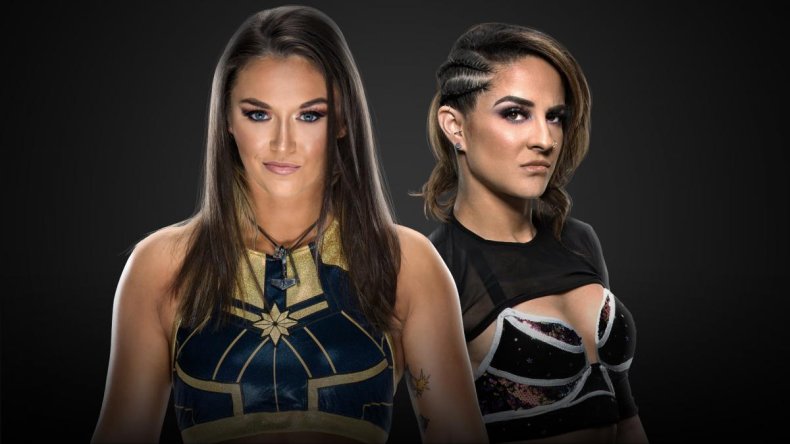 TEGAN NOX vs DAKOTA KAI - STREET FIGHT
This is a match months in the making after Dakota Kai took out Tegan Nox at November's War Games pay-per-view, turning heel in the process.
Since then, Kai has tried to assert herself as a ruthless heel, while Nox tries to get back at Dakota every chance she gets. Wrestling logic typically suggests the face (Nox) should come out of the feud on top, but Kai could really use a big win on Takeover to cement herself as a heel to be reckoned with.
Prediction: Dakota Kai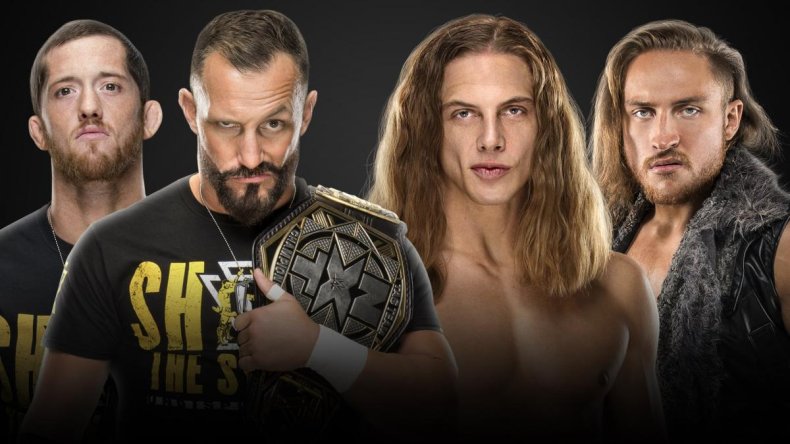 UNDISPUTED ERA (c) vs BROSERWEIGHTS - NXT TAG TEAM CHAMPIONSHIP MATCH
Matt Riddle and Pete Dunne are the tag team the NXT faithful didn't know they needed. They are not just great in-ring talents, but their chemistry out of the squared circle has been very entertaining.
The "Broserweights" lots of momentum heading into Portland, winning the 2020 Dusty Rhodes Classic, but they'll go up against Bobby Fish and Kyle O'Reilly of Undisputed Era who have dominated the tag team division.
While I think the Undisputed Era are great, Roderick Strong losing the North American Championship seems like the beginning of the fall of UE holding the gold.
Prediction: Broserweights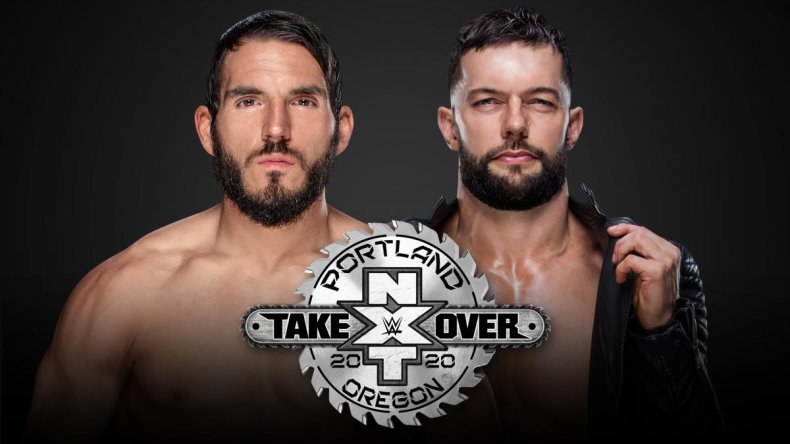 JOHNNY GARGANO vs FINN BALOR
Since Finn Balor's return, the Prince has shown a more aggressive side, including injuring Johnny Gargano before the War Games show in November.
Gargano got his revenge, though, when he cost Balor the NXT Championship by going against Adam Cole. Now, Balor looks to take Gargano's mantle of "Mr. NXT" to prove he's the one who put NXT on the map.
This match can steal the show but I feel Balor needs the win to continue his ascent back to the championship scene.
Prediction: Finn Balor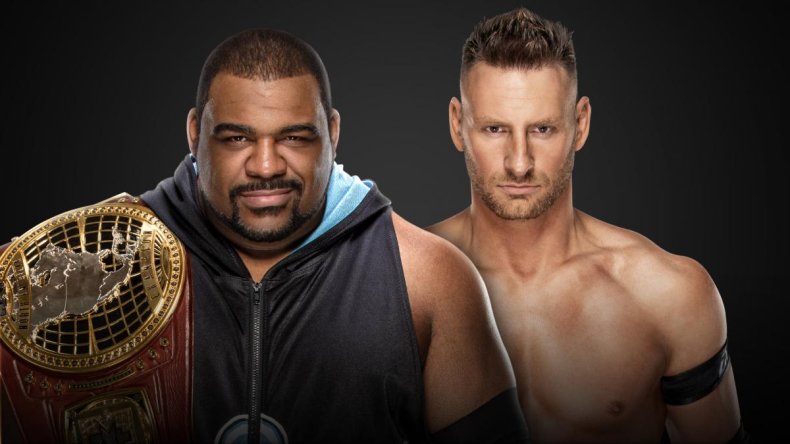 KEITH LEE (c) vs DOMINIK DIJAKOVIC - NXT NORTH AMERICAN CHAMPIONSHIP MATCH
It took Keith Lee a long time to win his first championship in NXT, but he grabbed the opportunity and is continuing his massive roll from Survivor Series.
His first defense will be against an old rival, Dominik Dijakovic, in what will be both men's first Takeover. The last three matches between these two - a 1-1-1 record - have flipped what big men can do in the ring on its head, so this match could be the best in their series.
While Dijakovic is great, it's way too soon to take the North American Championship off Keith Lee.
Prediction: Keith Lee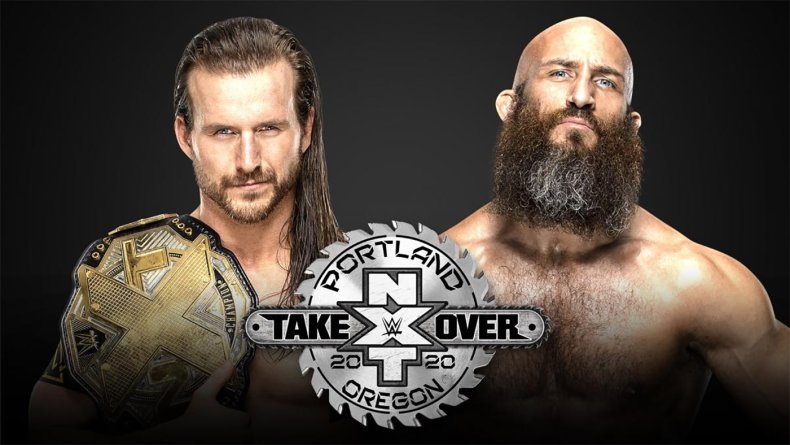 ADAM COLE (c) vs TOMMASO CIAMPA - NXT CHAMPIONSHIP MATCH
Likely the main event of Takeover Portland is the NXT Championship match between Adam Cole and Tommaso Ciampa.
Ciampa had to relinquish the title when he went in for neck surgery, but now he's back and more dangerous than ever. He has his sights on bringing "Goldie" back home. Cole, on the other hand, looks to continue his dominant run as champion and will do anything to make sure the Undisputed Era retains the top title.
While it seems the Undisputed Prophecy is collapsing, I see Cole pulling out the victory to keep the UE strong post-Takeover.
Prediction: Adam Cole
NXT Takeover Portland takes place Sunday, February 16 at 7 p.m. EST on the WWE Network.
All content & stories are independently our own. Newsweek may get a share of the revenue if you buy anything through our retail links.
About the writer
Phillip Martinez is a game and culture reporter for Newsweek. Prior to joining Newsweek in 2018, he was a reporter and editor for iDigitalTimes and Player.One. A Bronx native, he graduated with his Bachelor's degree in Journalism from St. John's University in 2010. An avid Nintendo fan and wrestling mark, he's always looking to become a Pokémon Master while fantasy booking this year's WrestleMania. You can contact him at p.martinez@newsweek.com