N.Y. Governor Accepts Resignation of Brian Benjamin Over Bribery Indictment
New York Lieutenant Governor Brian Benjamin resigned after being arrested on bribery charges on Tuesday.
Benjamin, who previously served as a state senator from Harlem, was arrested Tuesday morning on charges of bribery, honest services wire fraud and falsification of records. Governor Kathy Hochul announced later Tuesday evening that she had accepted his resignation.
"I have accepted Brian Benjamin's resignation effective immediately. While the legal process plays out, it is clear to both of us that he cannot continue to serve as Lieutenant Governor. New Yorkers deserve absolute confidence in their government, and I will continue working every day to deliver for them," Hochul wrote.
Benjamin's resignation comes only seven months after being named lieutenant governor following Hochul's ascent to the governorship—after former Governor Andrew Cuomo's resignation due to sexual harassment allegations.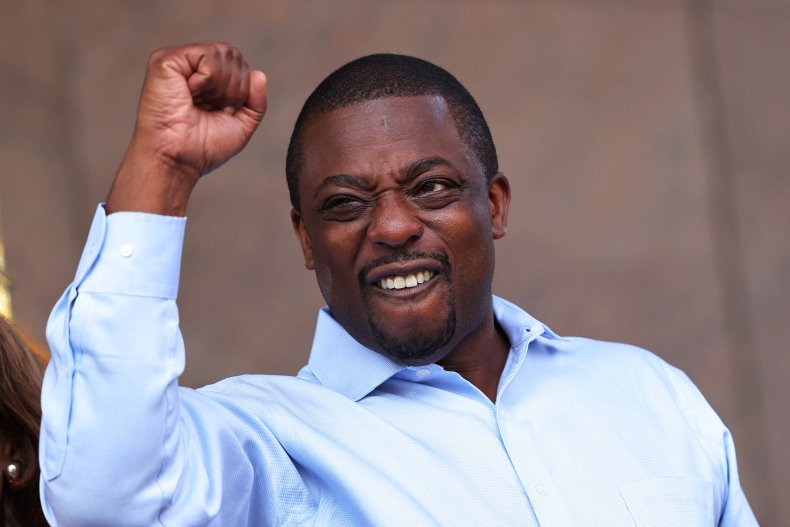 In an indictment unsealed Tuesday, Benjamin was accused of participating in a scheme from 2019 to 2021 to receive campaign contributions from a real estate developer in exchange for his agreement to use his power as a state senator to get a state-funded grant for a nonprofit controlled by the developer.
He allegedly falsified campaign donor forms, misled regulators and provided false information in vetting forms while he was being considered for the position.
Despite his resignation, he is still likely to remain on the ballot during the Democratic primary, the Associated Press reported. New York law leaves little room for him to be removed from the ballot—one way would be for him to move out of the state. He could also run for a down ballot office.
Several politicians in New York, including Hochul's campaign opponents, condemned Benjamin on Tuesday.
"Hochul has fostered a culture of continued corruption with months of fundraising from pay to play insiders and people doing business with the state, and secretive budget deals that resulted in the billion dollar Bills stadium and little else," wrote Tom Suozzi, a Democratic congressman from Long Island who is challenging Hochul in the governor's race.
Representative Elise Stefanik, a Republican who represents northern New York, called for his resignation, writing on Twitter: "New Yorkers deserve FULL accountability for Lt. Gov. Benjamin's crimes and for Kathy Hochul's corrupt complicity."
Benjamin's resignation came after more than a year of turmoil for the New York governor's office. Cuomo resigned last August following several harassment allegations, as well as other scandals, elevating Hochul to the office. In 2008, Governor Eliot Spitzer resigned amid an investigation.
Hochul promised an era of "open, ethical governing that New Yorkers will trust" in her first speech as governor.
Update 4/12/22, 5:57 p.m. ET: This story has been updated with additional information and background.