NYC Mayor Eric Adams: Vax Rule Keeping Kyrie Irving Out at Home 'Unfair'
New York City Mayor Eric Adams said during a press conference Wednesday that he thinks the vaccine requirements for athletes and entertainers preventing Brooklyn Nets star Kyrie Irving from playing in home games is "unfair," but also said he is "struggling with" the idea of changing city rules to accommodate one athlete.
Adams was asked whether he would change the requirement Wednesday after NBA Commissioner Adam Silver said on ESPN's Get Up that he did not understand why the rule stopped Irving from playing home games, while unvaccinated players on visiting teams could come to NYC and play.
Irving, the only unvaccinated player on the Nets or the New York Knicks, is not allowed to play in home games in the Nets' Barclays Center or the Knicks' Madison Square Garden because of the city's vaccine requirements for athletes and entertainers. About 97 percent of the NBA is fully vaccinated, Silver said Wednesday.
Irving has maintained his opposition to getting vaccinated, with a variety of reasons for his refusal being reported, from the fact that he is unsure about what is in the vaccine, to his desire to stand with people who have lost their jobs for refusing the vaccine.
He and others on the Nets have expressed hope that New York City's requirements will change and he will be allowed to play in home games at some point this season.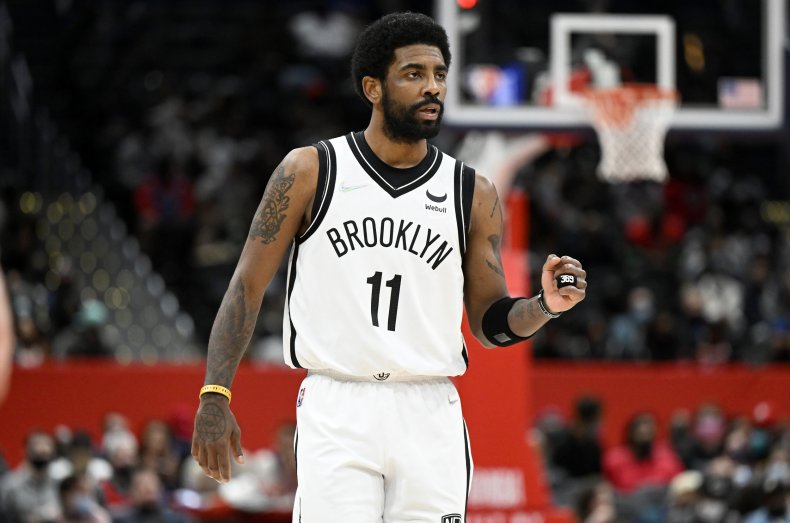 "I'm the only player that has to deal with this in New York City because I play there. If I was anywhere else in another city then it probably wouldn't be the same circumstances," Irving told reporters last Saturday while the Nets were in Miami to play the Heat."But because I'm there we have Eric Adams, we have the New York mandate, we have things going on that are real-life circumstances that are not just affecting me, bro."
Adams said Wednesday that he does think the rule is unfair, but said it could send "mixed messages" if the city makes exceptions for professional athletes.
Irving started the season separated from the Nets entirely, as head coach Steve Nash said they did not want to rely on Irving as a part-time player and would wait for him to either get vaccinated or the rules in NYC to change. However, when the NBA saw the Omicron variant spreading through the league, the Nets were hit particularly hard and agreed to allow Irving to return, playing in road games when possible.
Irving has played in 14 games this season, averaging 24 points and 5.4 assists in just over 36 minutes per game. The Nets are currently the eighth seed in the Eastern Conference with a 30-27 record and had lost 11 games in a row before beating the Sacramento Kings 109-85 without Irving at home Monday.
Of their 25 remaining games, 11 are on the road, although Irving is only eligible to play in eight as two are against the Knicks in Madison Square Garden, and one is against the Raptors in Toronto, Canada—another place Irving is ineligible to play because of his vaccination status.
The Nets are also currently missing star forward Kevin Durant, who has been out since the middle of January when he suffered an MCL sprain. The team has not given an expected return date for Durant.
The team also traded star guard James Harden last week to acquire former Philadelphia 76ers player Ben Simmons, who will return to the court to help the Nets fight for a playoff spot. It has not been officially announced when he will begin playing, either.
Update 2/16/22, 6:15 p.m. ET: This article has been updated with additional information regarding Silver and Adams' comments and Irving's history with the Nets.