Measles Outbreak NYC: Here's Where Vaccines Are Mandatory and Where You Can Get Vaccinated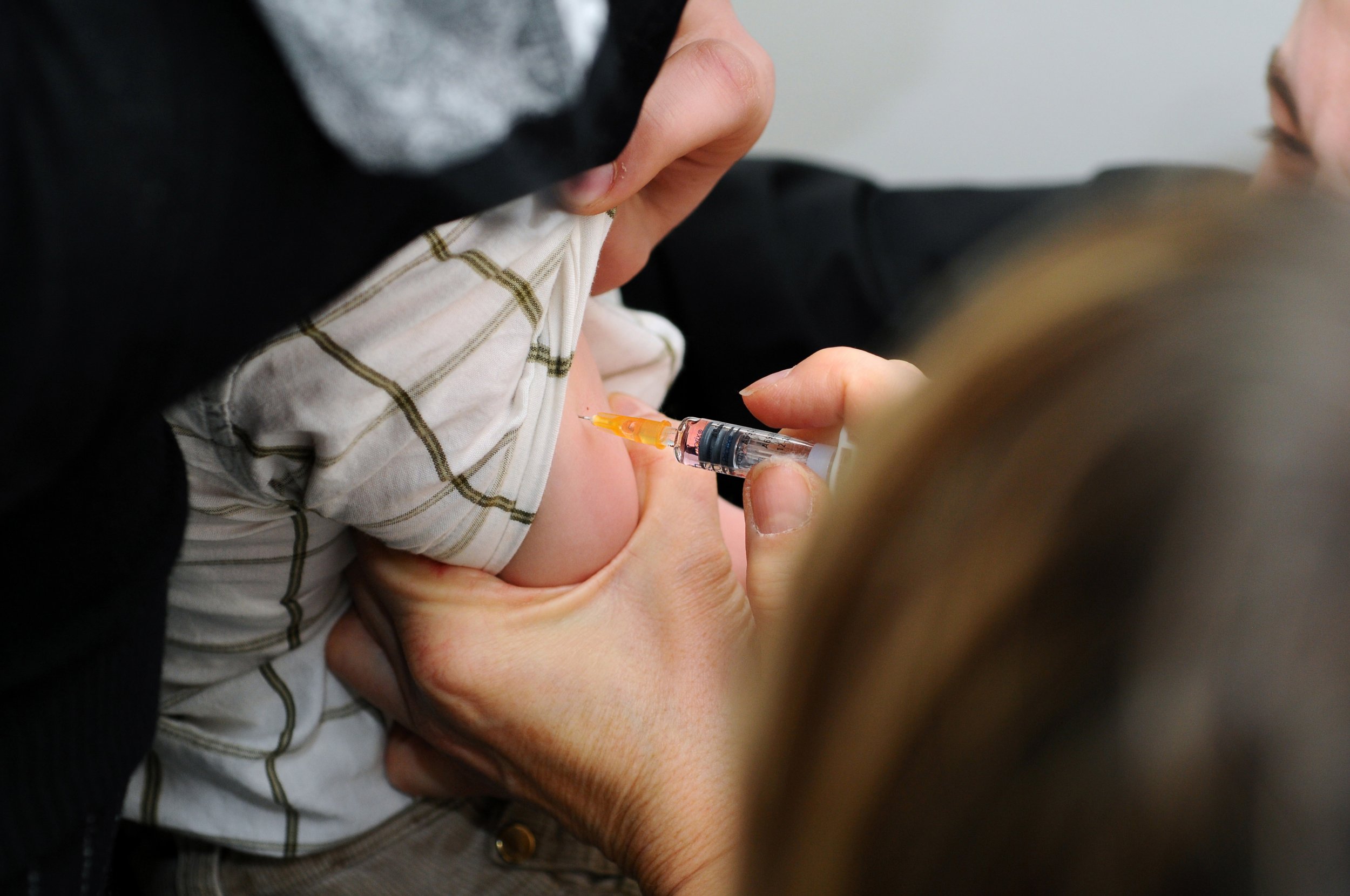 New York City health officials and Mayor Bill de Blasio announced Tuesday that the measles outbreak in the city was officially a public health emergency. Nearly 300 cases of the virus have been reported in the Brooklyn neighborhood of Williamsburg since the outbreak officially started on September 30, 2018.
They also announced an order from the Commissioner of Health Dr. Oxiris Barbot that said residents of several Brooklyn neighborhoods would be required to get the measles vaccine. Those who don't comply and can't prove their immunity could be fined up to $1,000.
The zip codes included in the order from the commissioner were 11205, 11206, 11211 and or 11249. Those zips cover a large area of north Brooklyn including South Williamsburg, Clinton Hill as well as parts of the Bedford-Stuyvesant and Bushwick neighborhoods,
The order stated that anyone who works, lives, resides or is that parent or guardian of a child six months or older who lives, works, or resides in those zip code areas were required to be vaccinated or prove immunity to measles.
"Failure to comply with this Order is a violation of §3.05 of the New York City Health Code, and a misdemeanor for which you may be subject to civil and/or criminal fines, forfeitures and penalties, including imprisonment," said a warning at the bottom of the order.
"I know that parents may be afraid of getting their child vaccinated, but as a pediatrician, I know that getting vaccinated is far safer than getting measles. The vaccine has been proven safe and effective in preventing the spread of measles for decades and we have evidence," Barbot tweeted.
The commissioner shared a link to a clinic where residents could go to get the measles, mumps, rubella or MMR combined vaccine. The Fort Greene Health Center was available for those looking to get the vaccine and walk-ins were welcome as well with no appointment necessary. Anyone going to get vaccinated should bring proof of insurance and any record of vaccines in the past.
Residents are advised to contact the city helpline by calling 311, for more information about where they can get vaccinated if they don't have a family doctor or general practitioner.
The mayor said that the goal of the order is not to fine people, but instead to emphasize how serious the issue is and how important it is to get vaccinated.
"I want to emphasize, our public health system stands ready to help any New Yorker who needs the vaccine for themselves or their child. If they have insurance it will be covered, if they don't have insurance they will only have to pay that which they can pay, if they can't afford anything it will be given to them for free," De Blasio said.
"So there's no financial reason not to get this vaccine and there's plenty of locations that will be available, it should not be hard for people to get what they need to protect themselves and to protect their children," said the mayor. He also said residents should call 311 to find out where they can get the vaccine.
Some pharmacies throughout the city can also administer the vaccine and accept insurance plans. Residents can check with their local pharmacy to see if the vaccine is available there.
This story was updated with the zip code 11211. The commissioner's order originally stated the 11221 zip code was required to get the vaccine but changed it to 11211.