NYPD Investigating Possible Anti-Semitic Hate Crime After Nine-Year-Old Jewish Boy Was Attacked in Brooklyn
The New York Police Department is asking for the public's help in identifying a black teen who randomly attacked a nine-year-old Jewish boy over the weekend.
The NYPD told Newsweek that on Sunday at around 6 p.m. a nine-year-old Jewish boy was walking home in Brooklyn, New York, when an unknown man punched him several times in the face before fleeing the scene. The boy suffered pain and swelling on his face but refused to seek medical attention, according to police. The attack is being investigated as a hate crime.
Police are looking for the suspect who is a black teen with light complexion from the age of 14 to 18-years-old, is approximately 5'6" tall with a medium build and weighs 150 pounds. The suspect was caught on surveillance video and was last seen wearing a gray hooded sweatshirt with a black patch on the sleeve, dark colored jeans, and white sneakers, according to police.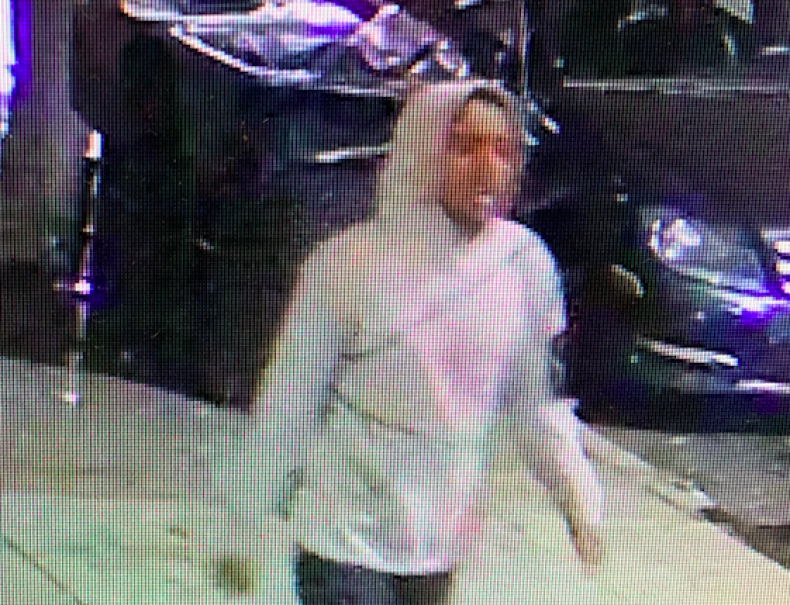 Anyone with more information about the attack is encouraged to call the NYPD's Crime Stoppers Hotline at 1-800-577-TIPS (8477) or for Spanish, 1-888-57-PISTA (74782). All calls are confidential. Tips can also be submitted on the CrimeStoppers website at nypdcrimestoppers.com, on Twitter @NYPDTips or by texting their tips to 274637 (CRIMES) then enter TIP577.
Hate crimes increased 17 percent in 2017, according to the Federal Bureau of Investigation's 2017 Hate Crime Statistics released earlier this month. Out of the 1,749 victims of anti-religious hate crimes that occurred in 2017, 58.1 percent of victims were involved in anti-Jewish attacks.
In October, a gunman opened fire at the Tree of Life synagogue in Pittsburgh, killing 11 people. The suspected gunman, Robert Bowers, was a known anti-semite and allegedly shouted "All Jews must die," before opening fire in the place of worship, CBS News previously reported.
Bowers, 46, wrote multiple threatening notes on social media before the attack. On the alt-right platform Gab, the suspect criticized the Hebrew Immigrant Aid Society (HIAS) an hour before the shooting.
"HIAS likes to bring invaders in that kill our people," Bowers wrote on the alt-right social media website, Gab. "I can't sit by and watch my people get slaughtered." In his last line, he added: "Screw your optics, I'm going in."
In his Gab biography profile, which has since been deleted, he wrote: "jews are the children of satan. (john 8:44)," and, "the lord jesus Christ is come in the flesh."
Bowers, 46, pleaded not guilty to his crimes earlier this month and requested a jury trial. He is facing 46 counts of murder, hate crimes, obstructing religious practices and other crimes.