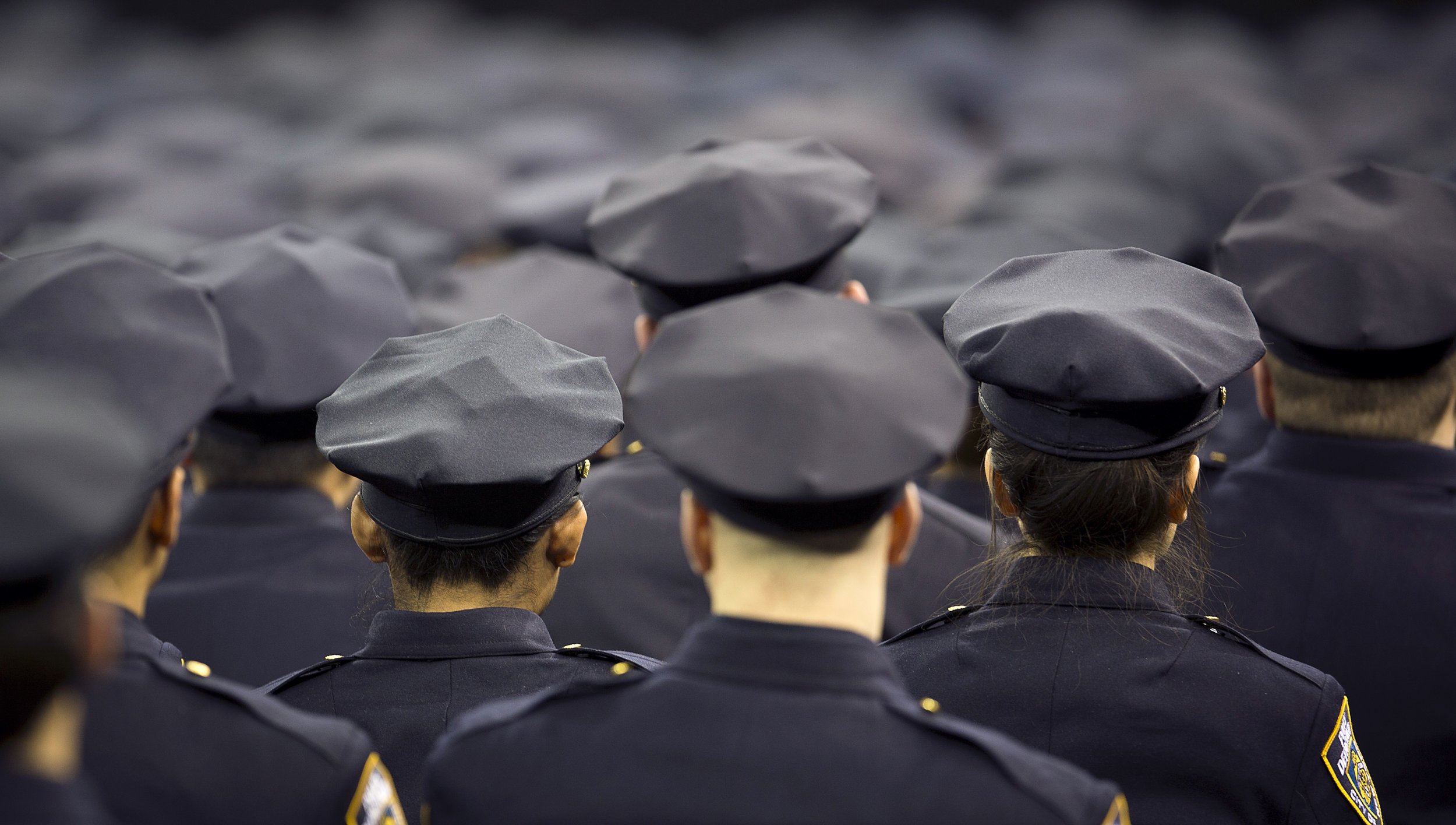 Three days after the deadly series of attacks in Paris, the New York City Police Department on Monday afternoon deployed its first 100 officers of its Critical Response Command (CRC), a new elite squad.
Earlier this year, NYPD Commissioner Bill Bratton announced the city's plans for the group to handle anti-terrorist duties. When fully staffed, the new command will contain more than 500 officers, including 450 dedicated anti-terrorism officers and their superiors, and eight canines. At least 100 officers will be on duty at any given time to protect the city against terrorist attacks, Bratton said at a press conference Monday.
CRC officers are volunteers who were interviewed and have received counterterrorism training. They will be headquartered on Randall's Island, where officers have immediate access to the Triboro Bridge. The complex provides quick entry to three of the city's five boroughs.
"It's a new reality we are facing here. We know that terror can target us anytime, anywhere. We have to be ready for that, and the answer is to prepare even more intensely," New York Mayor Bill de Blasio said Monday, standing alongside Bratton at the media event.
Two weeks before the Paris attacks, a Russian airplane was brought down over the Sinai Desert in Egypt, and that week twin suicide bombings killed 44 people and injured more than 240 in Beirut. "They all have a common link in ISIS and underscore for us just how critical it is to have our own capacity to deal with each and every situation," de Blasio said.
Bratton told CRS officers to be vigilant and professional, and to understand the importance of their assignment.
"Protecting New York City is a daunting task and an awesome responsibility," Assistant Chief James Waters told the officers before they departed in their vehicles.
Although there weren't any immediate threats in the wake of the attacks in Paris, law enforcement officials in major U.S. cities on Friday tightened security measures.
Earlier on Monday, Bratton said in an interview he believes New York is the most likely target for another ISIS attack. De Blasio echoed his comments, mentioning the World Trade Center attacks on September 11, 2001.
"We know our city is the chief terror target in our country. We live with that reality, and we are required to be vigilant every day," de Blasio said. "We are vigilant every day. Sometimes we take additional measures, but we have been vigilant every day, and we have been for 14 years."