New York City and Philadelphia Cops on High Alert After Caller Threatens to Shoot Officers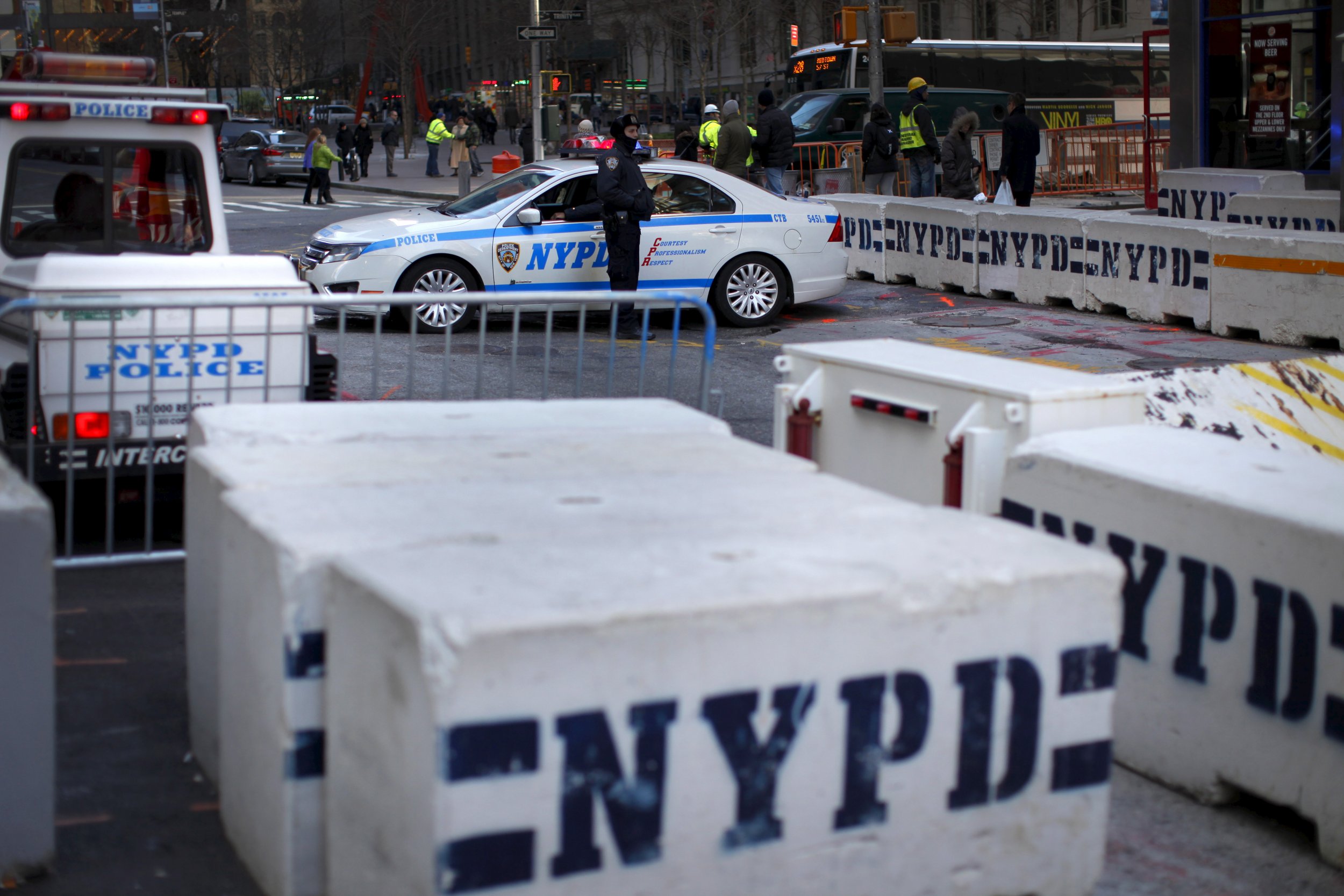 Cops in Philadelphia and New York City are on high alert after a caller threatened to shoot police officers in both cities and mentioned the Islamic State militant group (ISIS) in his call to New York police.
The Philadelphia Police Department was threatened on Tuesday in a call it traced to an address in upper Manhattan. Shortly thereafter, the New York Police Department received a similar call.
Authorities quickly identified the caller, who has a criminal record, although they declined to discuss it. "We are actively looking for him right now, but at this point we are only looking for him to speak with him about this threat," Thomas Galati, the NYPD chief of intelligence, said at a press conference on Wednesday. "This isn't a probable cause to arrest at this time. We just need to find him and have a conversation."
In the call to the NYPD, the person brought up ISIS, but authorities say they can't disclose if the caller has the ability to carry out such a weighty threat.
"We are taking [this threat] seriously based on what happened in Philadelphia a couple of weeks ago," Galati added. Philadelphia officer Jesse Hartnett was shot in early January while sitting in his police cruiser. The local police captain, James Clark, said the suspect arrested in that incident, Edward Archer, publically pledged his allegiance to ISIS. (Hartnett is in stable condition following the attack.)
Just over a year ago, NYPD officers Rafael Ramos and Wenjian Liu were shot in their police car in Brooklyn by Ismaaiyl Brinsley. "I'm putting wings on pigs today," Brinsley posted on Instagram before killing the men. The gunman later killed himself.
Patrolmen's Benevolent Association President Patrick Lynch reacted to the threat by noting officers are "always a potential target for terrorists and political extremists."
"Be mindful that any call, regardless of how insignificant it appears to be, may be a setup. Rely on your training and tactics and trust your instincts," Lynch told his officers in a statement. "Don't hesitate to call for backup when your gut tells you something is wrong."