Oakland City Council President Proposes Using Cruise Ship to House Homeless
Rebecca Kaplan, the City Council president in Oakland, California, told the organization on Tuesday that she has been in touch with a cruise ship company about docking a vessel at the Port of Oakland to house as many as 1,000 homeless people.
"It could be a great way to house a lot of people quickly," Kaplan told the San Francisco Chronicle. "Cruise ships have been used for emergency housing after natural disasters and for extra housing for things like Olympics."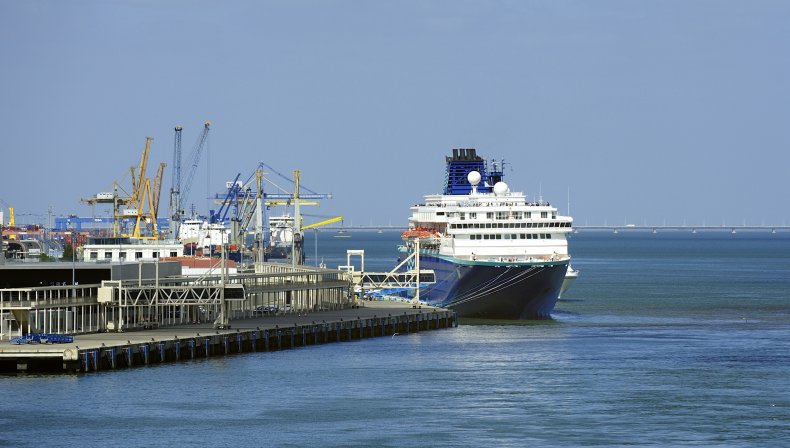 Homelessness has greatly increased in the San Francisco Bay Area in recent years. Oakland has a larger homeless population per capita than any other large California city, with an estimated 3,210 individuals unsheltered this year, according to the Chronicle.
Adding a residence that could accommodate nearly a third of those people could make a tremendous material difference in the city's quality of life. Kaplan's proposal, which she will formally submit in January, will require the ship's new residents to pay for their rooms, at a cost scaled to their income.
She claims this will mitigate the financial impact on Oakland residents. The city would not be purchasing the cruise ship. However, the Port of Oakland would have final say about whether the proposal could be enacted.
Port spokesman Mike Zampa told the Chronicle he sees several flaws with the proposal. "There isn't the infrastructure to berth a cruise ship. Safety and security issues at the federally regulated maritime facilities would make residential uses untenable," he said.
The concept came about because Kaplan had made an offhand comment about using cruise ships to house the homeless at an earlier meeting, according to news station KGO. Reports of that statement made their way to ship owners, who got back to her with a proposal on how they could work together.
Using a cruise ship to house the homeless has been floated in other areas. In March, Portland Spirit River Cruises President Dan Yates proposed that the Oregon city buy a 370-foot ship for $5 million.
If purchased, the ship could sleep 300 people, and with renovation, as many as 1,000. A spokesperson for the mayor's office criticized the concept for being impractical and expensive.
In 2018, Seattle port commission candidate Ray Armitstead ran on a platform that proposed purchasing a 625-foot, 40,000-ton boat and docking it along the waterfront. A portion of the vessel's rooms would have been used as hotel rooms, with the others housing the homeless. He estimated the project, which he called the Oasis of Seattle, would cost $20 million to get up and running. Armitstead lost his primary with just 1.48 percent of the vote.