Obama, Not Trump, Actually Made Staff Take Lie Detector Tests to Stop Leaks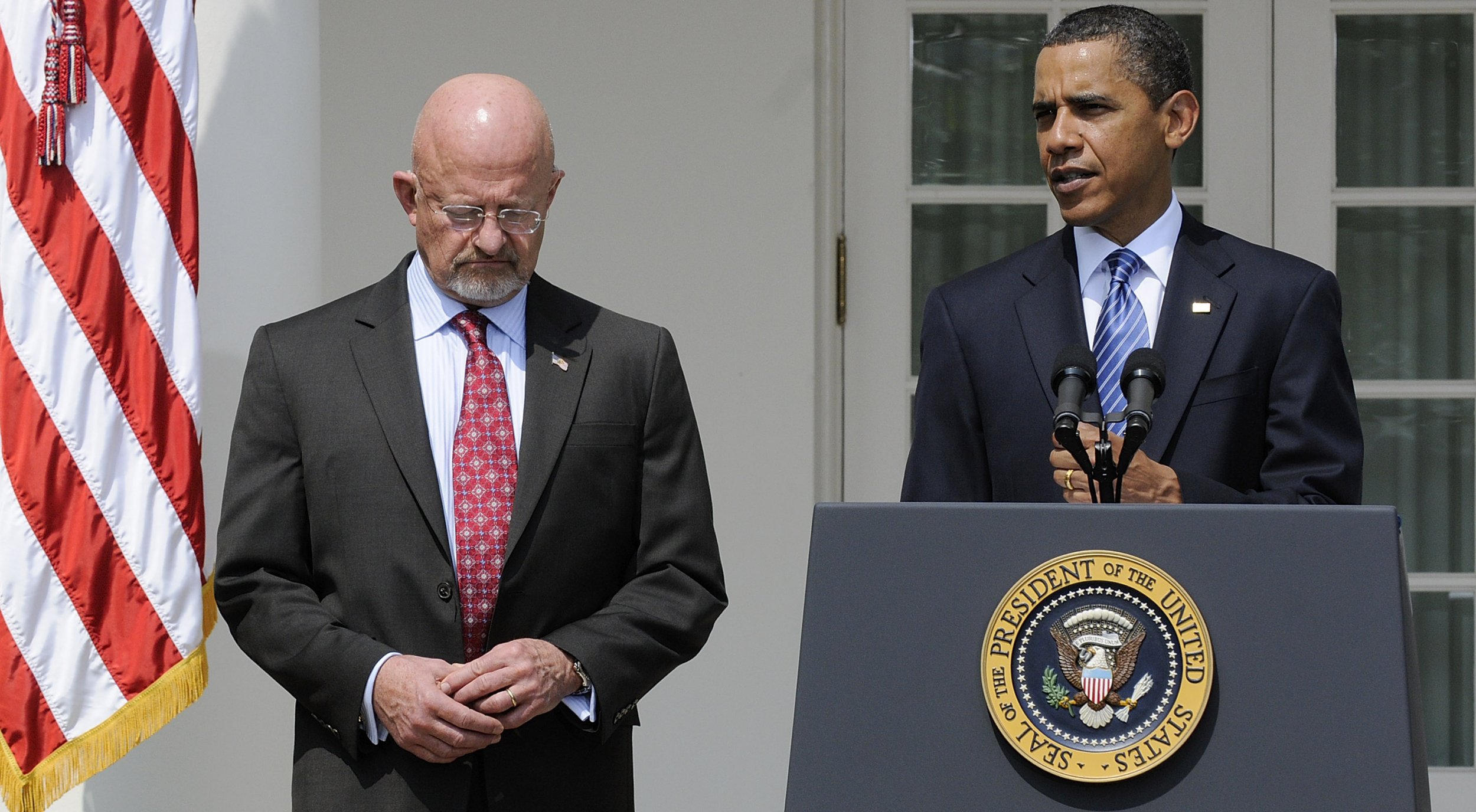 Republican Senator Rand Paul made national headlines Thursday after he suggested the Trump administration should administer lie detector tests to anyone in the White House with a security clearance in order to unearth the anonymous author of The New York Times op-ed.
The Times reported later that day that advisers to the president discussed the tests as a viable option, in addition to forcing members to sign sworn affidavits they were not the author.
But conducting lie detector tests on administration staff is not an uncommon practice. The same tactic used to subdue leaks to the media has been executed and considered by previous presidents.
The Obama administration forced some of its members to undergo lie detector tests and seized phone and email records between reporters and intelligence community members.
The Obama administration's director of national intelligence, James Clapper, announced in June 2012 that members of the CIA, FBI, National Security Agency and 13 other intelligence agencies would be subjected to more stringent polygraph tests. In response to a series of intelligence leaks at the time, Clapper said the question of whether a person had disclosed classified information to members of the media would be added to a lie detector test, The Hill reported.
Under the Obama administration, sources began talking to reporters through a middle-man so that they could pass polygraphs when asked if they talked with reporters, wrote former Washington Post executive editor Leonard Downie Jr. in a 2013 report for the Committee to Protect Journalists.
The Justice Department, headed by Eric Holder at the time, subpoenaed and seized the phone records for 20 AP phone lines used by more than 100 reporters. The department also subpoenaed and seized calls and emails between The Times reporters and government officials, a Fox News reporter and a State Department contractor, and two reporters and a former CIA officer, The Post reported.
Employees for government agencies were prosecuted for their leaks, like former FBI bomb technician Donald Sachtleben. He pleaded guilty in 2013 for "unlawfully disclosing national defense information relating to a disrupted terrorist plot" in Yemen the previous year. He reportedly leaked information to an Associated Press reporter, which was discovered after the reporter's phone records were obtained through a DOJ subpoena, the Post reported.
Republican President Ronald Reagan also wanted to use lie detector tests on senior officials after military operations in Lebanon were leaked. Reagan called the use of polygraph tests a "limited, though sometimes useful tool" when it came to "security procedures in espionage cases."
However, Reagan backed off over objection from his chief of staff and threat of resignation from his secretary of state, the Times and the Post reported.
The Trump administration also floated the idea of lie detector tests in 2017 as leaks were running rampant in the White House. Attorney General Jeff Sessions said the DOJ would devote more resources to investigating and prosecuting leakers, in addition to forcing them to take polygraph tests, after the transcripts of two phone conversations Trump had with foreign presidents were leaked.
Trump told reporters Friday he now wants Sessions and the DOJ to investigate the identity of the senior administration official behind the Times op-ed for national security reasons. The author painted Trump as erratic, impulsive and potentially dangerous, claiming to be part of a "quiet resistance."
The president also said he was "very strongly" considering legal action against the paper for publishing a piece he deemed a "disgrace." He did not specify any grounds for either action, and legal experts said the threats were likely without grounds.
In a statement issued Friday afternoon, the Times said a DOJ investigation would be a "blatant abuse of government power" and that Trump's threats "both underscore why we must safeguard the identity of the writer of this Op-Ed and serve as a reminder of the importance of a free and independent press to American democracy."