Barack Obama and Prince Harry Continue Their Bromance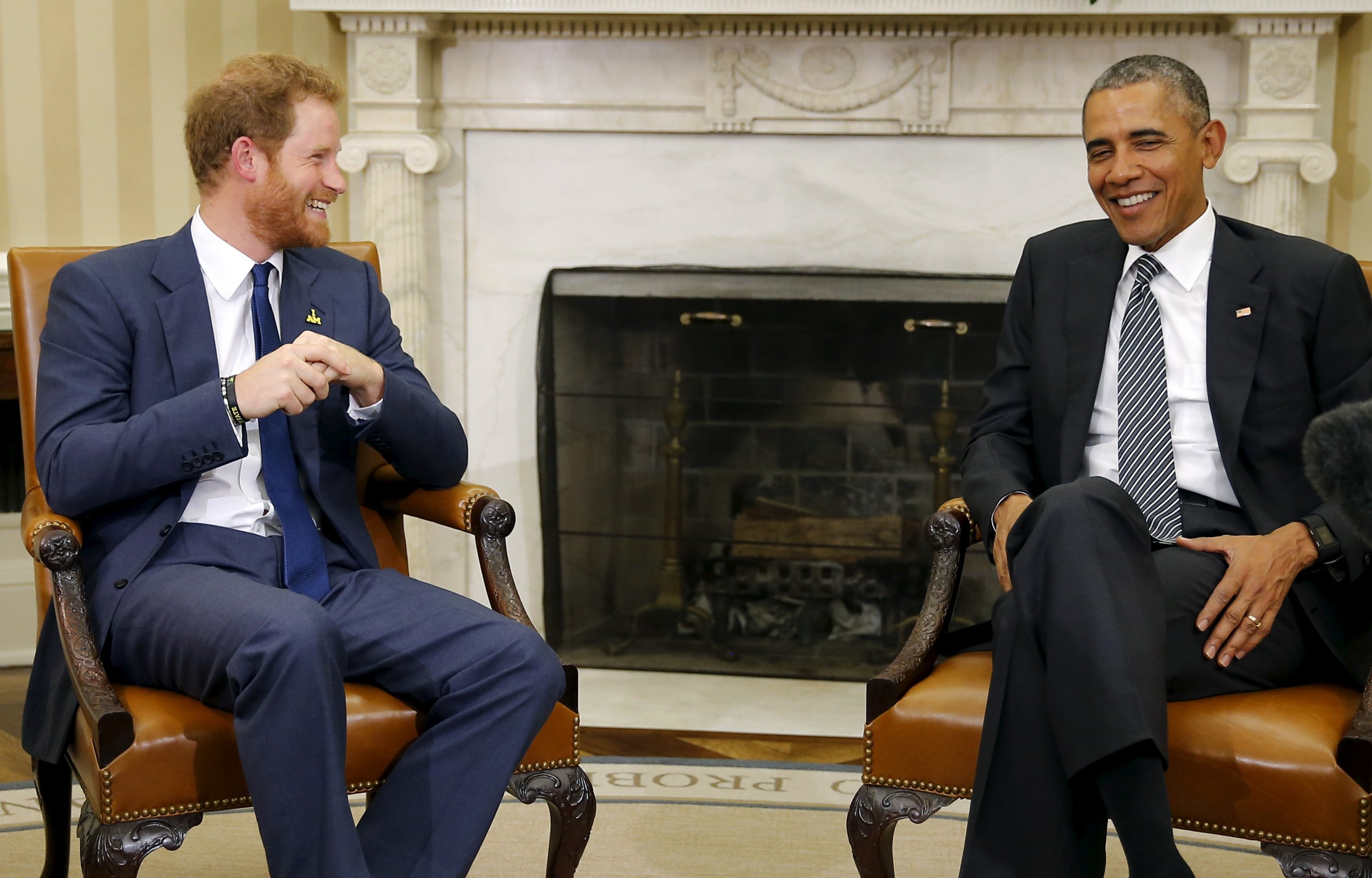 Anyone missing the delightful bromance between former president Barack Obama and his VP Joe Biden will be delighted to know the Democrat has found a new best friend.
Pictures of Obama in the U.K. visiting Prince Harry clearly show the Democrat is continuing a brand new bromance—and the Internet couldn't be happier.
The pair were pictured at Kensington Palace, which said in a statement on Twitter that they had discussed: "support for veterans, mental health, conservation, empowering young people and the work of their respective foundations," adding Obama had "also offered his condolences to the victims of the Manchester attack and support for those recovering from injuries.‬"
Obama's visit to the U.K. came less than a week after a suicide bomb attack at an Ariana Grande concert at Manchester Arena left 22 people dead and more than 50 others injured.
Following the meeting between the pair, Obama tweeted: "Good to see my friend Prince Harry in London to discuss the work of our foundations & offer condolences to victims of the Manchester attack."
It is not the first time the two men have been pictured together, with the Obamas meeting Harry when he joined his elder brother William and his wife Kate at a dinner they hosted for the then-president and first lady in 2016.
Both known for their jovial sense of humor, Obama and Prince Harry were also the focus of rival videos during the lead-up to The Invictus Games.
The Obamas sent Prince Harry a video throwing down the gauntlet and promising the U.S. would win the games, an international Paralympics-style event organized by Harry.
Harry's response—which went viral following an entertaining cameo from his grandmother, The Queen—solidified the bond between the two men.
And seeing the pair reunite once again at Kensington Palace prompted a number of shares on social media and reignited excitement about a new Obama bromance.