An Obama-Appointed Federal Judge Just Blocked Trump's 'Illegal' Asylum Ban
A federal judge has temporarily blocked the Trump administration from refusing asylum to immigrants caught crossing into the U.S. illegally.
U.S. District Judge Jon Tigar issued a temporary restraining order on Monday, preventing the Trump administration from following through with its latest efforts to crack down on immigration at the southern border.
On November 9, just days after the midterm elections, President Donald Trump issued a proclamation announcing the rule that anyone caught crossing into the U.S. outside legal points of entry could be rendered ineligible for asylum.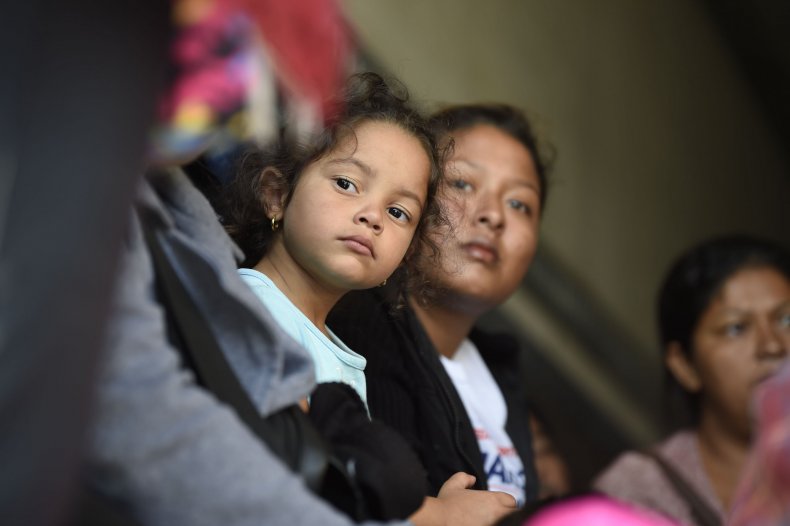 Read more: One in four Americans believes Trump claim that migrant caravan includes terrorists
The president claimed in his proclamation that the new measures were necessary to prepare for the arrival thousands of Central American migrants traveling toward the U.S. in several caravan groups, with the U.S. leader asserting that the asylum seekers had "no lawful basis for admission into our country."
Tigar, who was nominated to the court by former President Barack Obama in 2012, however, said in his ruling that Congress had clearly mandated that all immigrants should be eligible to apply for asylum regardless of how they arrived in the U.S.
"Congress has clearly commanded that immigrants be eligible for asylum regardless of where they enter," the judge said.
"Whatever the scope of the president's authority may be, he may not rewrite the immigration laws to impose a condition that Congress has expressly forbidden," Tigar said.
The judge said that the Trump administration's ban went against "basic separation of powers principles" in the U.S., which "dictate that an agency may not promulgate a rule or regulation that renders Congress's words a nullity."
Tigar also shot down claims from Scott Stewart, the lawyer representing the Justice Department, of a "crushing strain" of migrants trying to cross into the U.S. illegally, with the judge noting that border apprehensions have, in fact, been nearing historic lows.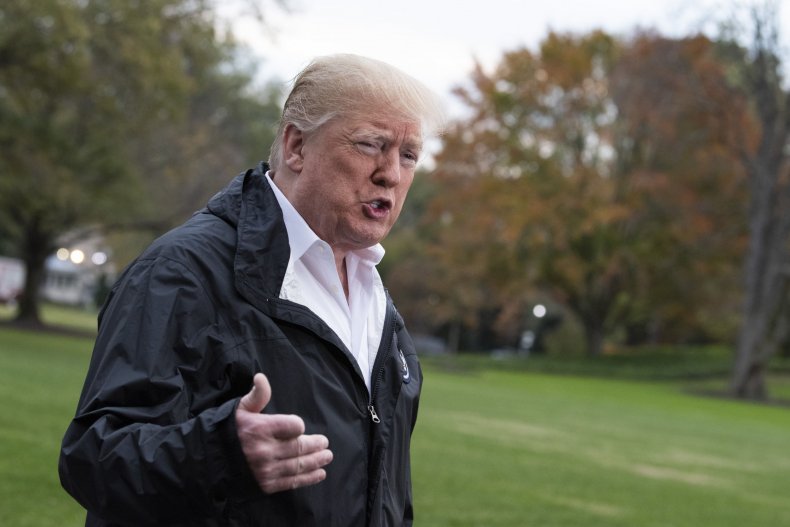 In response to the judge's decision, Lee Gelernt, an attorney for the American Civil Liberties Union, which launched the legal battle to stop the asylum ban together with several other rights groups, said that Trump's bid to enforce the ban should raise the alarm about "President Trump's disregard for separation of powers."
"This ban is illegal, will put people's lives in danger, and raises the alarm about President Trump's disregard for separation of powers," Gelernt said in a statement.
"There is no justifiable reason to flatly deny people the right to apply for asylum, and we cannot send them back to danger based on the manner of their entry," he said. "Congress has been clear on this point for decades."
Read more: LGBT Couples With Migrant Caravan Hold Mass Symbolic Wedding at Mexico-U.S. Border Town
The ruling came at a critical time, as thousands of the Central American migrants traveling in caravans toward the U.S. border have started to arrive in Mexican border town of Tijuana, which sits across the border from San Diego.
Many plan to make their asylum claims at the San Ysidro port of entry, though it could take weeks, if not months, for all of their claims to be processed.
That means many will likely be stranded in Tijuana until they can pass through the port of entry. However, tensions have already started to flare in the border town, with some residents protesting in the streets and demanding that the migrants, who some have called "invaders" leave.
On Friday, Tijuana's mayor, Manuel Gastelum, warned that the town was not prepared to handle the influx of migrants, which he said could grow to include as many as 10,000 arrivals over the coming weeks.
Trump seized on the mayor's warning, tweeting on Sunday: "The Mayor of Tijuana, Mexico, just stated that 'the City is ill-prepared to handle this many migrants, the backlog could last 6 months.
"Likewise, the U.S. is ill-prepared for this invasion, and will not stand for it. They are causing crime and big problems in Mexico. Go home!" Trump said.