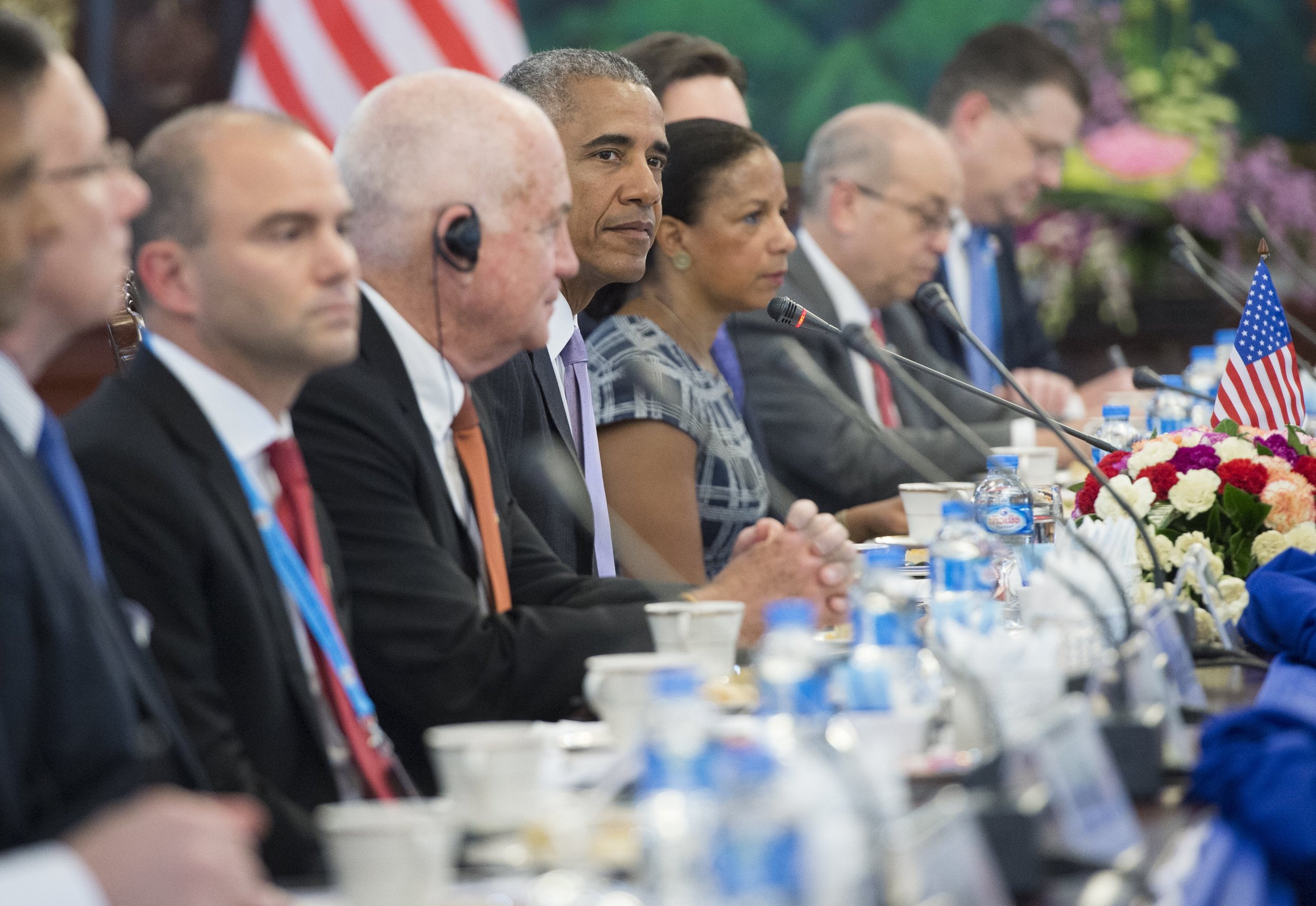 U.S. President Barack Obama has canceled a planned meeting with his Philippine counterpart Rodrigo Duterte on Tuesday after the controversial leader lashed out at Obama over criticism of the country's war on drugs.
The Philippines said that both countries had "mutually agreed to postpone" the bilateral meeting on the sidelines of a summit in Laos, while U.S. National Security Council spokesman Ned Price only said that the meeting was canceled.
On Monday, Duterte was asked about the prospect of Obama questioning him on his approach to war on drugs, to which he replied with a slur, a move that has become a common trait for the leader some have compared to U.S. Republican presidential candidate Donald Trump.
"You must be respectful. Do not just throw away questions and statements. Son of a whore, I will curse you in that forum," Duterte told a news conference. "We will be wallowing in the mud like pigs if you do that to me."
The phrase "son of a whore" is one of Duterte's favored insults, having previously used it to disparage Pope Francis and the U.S. ambassador to Manila.
He criticized the Pope this after his visit to the Philippines caused mass traffic jams, but has since said that he wants to apologize. Duterte also offered contrition on Tuesday following his comments about Obama.
Duterte's spokesman, reading a statement on his behalf, said the Philippine leader understood that his "strong comments" had "elicited concern and distress" and he regretted that "it came across as a personal attack on the U.S. President."
The statement continued: "We look forward to ironing out differences arising out of national priorities and perceptions, and working in mutually responsible ways for both countries."
Since he came to office on June 30, Duterte has embarked on a crackdown against the drug trade in the country, with security forces and alleged vigilantes killing more than 2,400 people suspected of drug-related crimes.