Barack Obama Outlines Criminal Justice Reform Steps for Donald Trump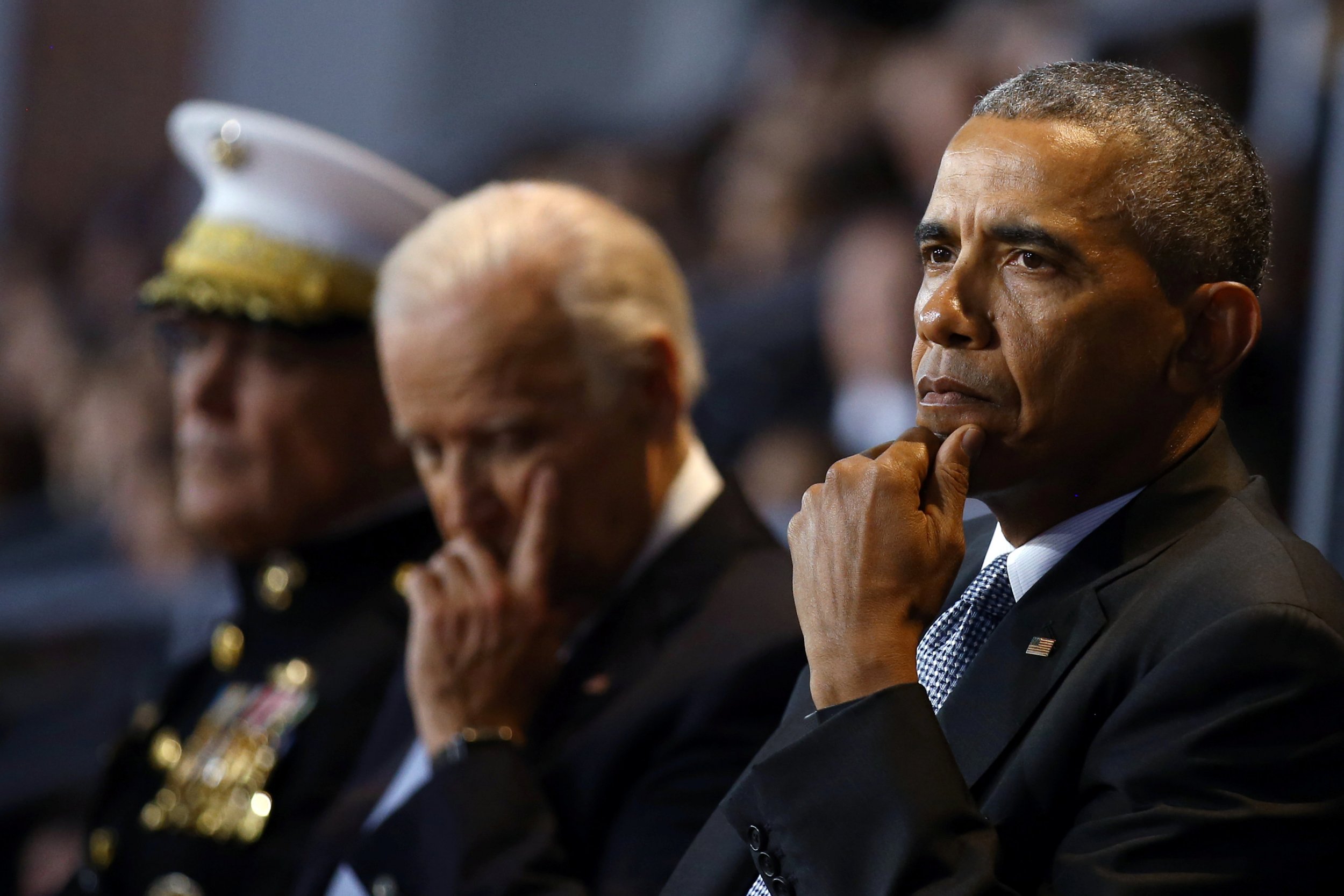 President Barack Obama has penned a lengthy article on the U.S. criminal justice system that offers the incoming administration advice and steps to take on the "urgent need for reform."
With an estimated $80 billion spent annually on prisons and 2.2 million men and women currently in U.S. jails or prisons, there is increasing political consensus that the U.S. criminal justice system desperately needs fixing, Obama wrote in the Harvard Law Review article, published on Thursday. About a third of Americans—some 70 million people—possess some form of criminal record, "which can trigger a whole host of stigmas and restrictions, including barriers to employment, voting, education, housing and public benefits," Obama writes in the article, titled: "The President's Role in Advancing Criminal Justice Reform."
In the Review, which he at one time edited, Obama writes that while his work on the criminal justice system is unfinished, he hopes the incoming administration will "pass meaningful sentencing reform legislation" and "take commonsense steps" to reduce the "epidemic" of gun violence. Obama also said he hopes the incoming administration will address opioid misuse and addiction as a public health issue; continue to use and strengthen forensic science to identify wrongful convictions; and restore voting rights to felons.
While the U.S. has five percent of the world's population, it has a staggering 25 percent of its prisoners. Obama argues that the emphasis on incarceration is not making communities safer, and that the criminal justice system has a disproportionate impact on people of color.
"If we are to chart honestly the path for criminal justice reform, we must confront the role of race and bias in shaping the policies that led us to this point," he writes.
Related: Pence's support gives criminal justice reform supporters hope
"It takes young people who made mistakes no worse than my own and traps them in an endless cycle of marginalization and punishment," Obama writes.
President-elect Donald Trump has been relatively quiet on his plans for the criminal justice system, though shortly before the election he repeatedly said a group of exoerated men known as the Central Park Five were guilty of crimes they did not commit. However, Vice President-elect Mike Pence said last year that "we need to adopt criminal justice reform nationally." In his article, Obama writes that "there is still much that presidents can do to make the justice system better serve the public," including signing legislation on sentencing and charging reform; advancing federal prison reforms; and doing more to help formerly incarcerated people re-enter society.
The next presidential administration should also work on "reinvigorating clemency," he writes, though it seems unlikely that Trump will follow in Obama's footsteps. Obama has commuted the sentences of more than 1,000 people convicted of drug crimes, including 342 who were serving life sentences, during his time in office.
"Presidents should also serve as conveners, helping to foster change in the private and educational sectors," he writes. They should also work to drive reforms at the state and local levels, which "oversee most policing, as well as 90 percent of the prison population."
Obama also writes about the need to advance policing reform, as "there are still too many places in America where these relationships [between the police and community] are strained" and where both sides have "struggled to build and maintain trust."