Obama Apologizes as Doctors Without Borders Seeks Independent Investigation After U.S. Airstrike Kills 22 at Hospital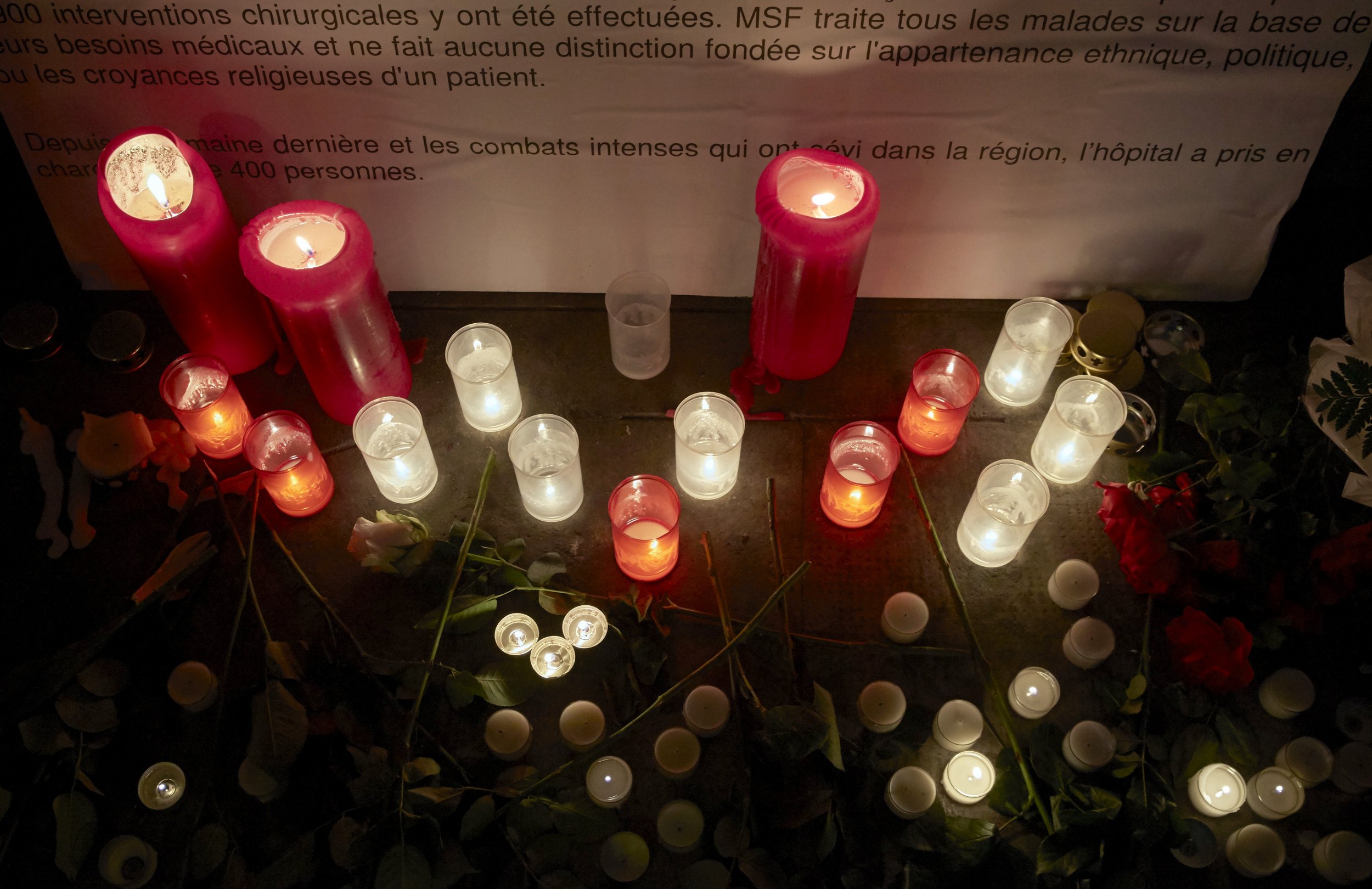 President Barack Obama issued an apology on Wednesday to Doctors Without Borders for the bombing over the weekend by U.S. forces of a hospital run by the aid group in Afghanistan, which left 22 dead.
Obama apologized and expressed condolences in a call to Doctors Without Borders International President Joanne Liu, according to White House spokesman Josh Earnest.
"He merely offered his heartfelt apology," Earnest said while clarifying that the president did not offer an explanation for the bombing, but had made a commitment to find out what went wrong.
Doctors Without Borders is now calling for an independent investigation of the airstrike that bombed the hospital in Kunduz, in northern Afghanistan, killing 12 staff members and 10 patients and wounding 37 over the weekend.
The charitable organization received no warning about the strike, and had previously provided its coordinates to the U.S. government, Executive Director Jason Cone said during a press conference on Wednesday morning. Doctors Without Borders last provided its GPS coordinates to coalition and Afghan forces on September 29, just days before the strike.
"It's important to understand what protections humanitarian organizations can expect from governments," Cone added. "We treat anyone who is a victim of conflict…combatants [are] not combatants anymore once they are wounded."
The Pentagon called the strike "a mistake" on Tuesday, and Obama had asked the Defense Department to investigate the incident. A second investigation is being conducted by NATO, and a third will be launched by the United States and Afghanistan. However, Doctors Without Borders is pushing for a fully independent investigation.
On social media, Doctors Without Borders is using the hashtag #IndependentInvestigation to support its efforts. Edward Snowden showed support for the group's cause:
Oxfam and the Human Rights Watch followed suit on Wednesday:
The hospital hit by the strike treated over 22,000 people in 2014, performing more than 5,900 surgeries. When the strike hit, there were 105 patients in the hospital and at least 80 Doctors Without Borders staff members at the site. The hospital, which is no longer operational, was the only one of its kind in the northern Afghanistan region.