Obama Reviews Gun Executive Actions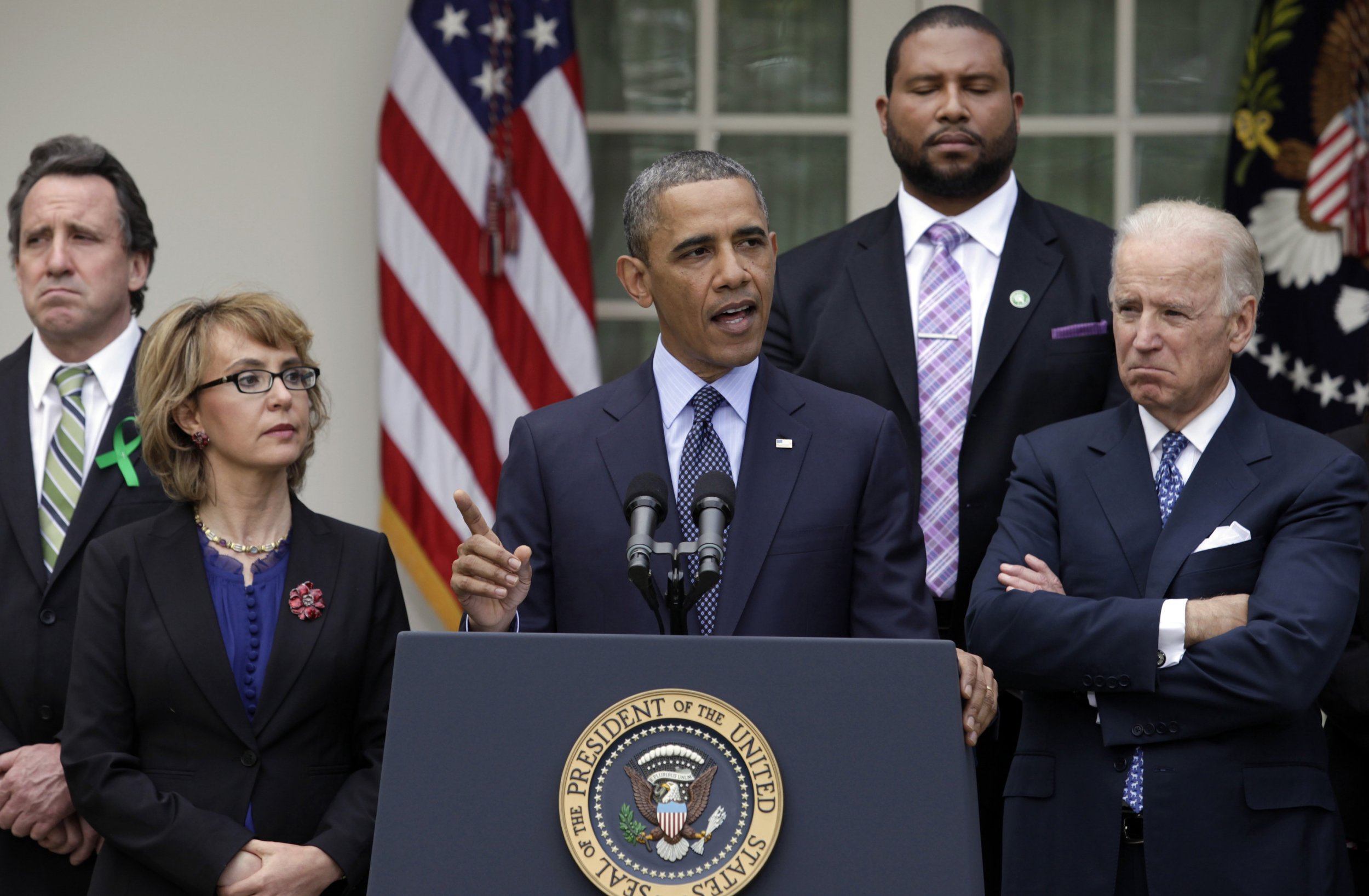 Updated | As he returned to work for the first time in 2016, President Barack Obama met with U.S. Attorney General Loretta Lynch on Monday afternoon to discuss options for tougher gun restrictions.
"I think everybody here is all too familiar with the statistics. We have tens of thousands of people every single year who are killed by guns," he said Monday afternoon at the White House ahead of his meeting with Lynch.
"Although it is my strong belief that for us to get our complete arms around the problem, Congress needs to act, what I asked my team to do is to see what more we could do to strengthen our enforcement and prevent guns from falling into the wrong hands," he added, specifically mentioning making it harder for criminals and individuals who are mentally unstable from obtaining firearms.
FBI Director James Comey and the deputy director of the Bureau of Alcohol, Tobacco, Firearms and Explosives (ATF), Thomas Brandon, also were expected to attend Monday's meeting with Obama and Lynch.
The exact details about the president's executive actions remain unclear. They most likely will close the so-called gun-show loophole, which allows buyers to purchase firearms at shows and on the Internet without first passing a background check.
The president repeatedly has expressed his frustrations with the unwillingness of the Republican-controlled Congress to pass stricter gun laws in the wake of recent mass shootings. He pushed for gun control efforts following the 2012 massacre at Sandy Hook Elementary School in Newtown, Connecticut, where 20 first-graders and six educators were killed. But the Senate failed to pass a bipartisan background-checks bill in the wake of the shooting.
On December 3—the day after the massacre in San Bernardino, California—the Senate blocked a proposal that would have prevented individuals on the terror watch list from legally buying guns in the U.S. The same day, it rejected a separate measure that would expand background checks to all gun sales. Federal law only requires a licensed gun dealer to perform a background check.
Going around Congress, Obama is expected to announce executive actions on gun control as early as this week.
"It cannot be this easy for someone who wants to inflict harm on other people to get his or her hands on a gun," Obama said during his 15th appearance addressing the country after a shooting during his administration, on October 1.
Later this week, Obama will lead a televised town hall to address tightening restrictions on access to guns. He will sit down with CNN's Anderson Cooper at 8 p.m. Eastern time on Thursday for the one-hour live event, titled Guns in America, at George Mason University in Fairfax, Virginia. He is expected to take questions from the audience.
The town hall coincides with the fifth anniversary of the 2011 mass shooting in Tucson, Arizona, that left six dead and 13 wounded, including former Congresswoman Gabrielle Giffords.
Democratic presidential front-runner Hillary Clinton has expressed support for executive action on gun control, while a Republican president most likely would repeal it. All three GOP senators running for president—Marco Rubio, Ted Cruz and Rand Paul—voted against the Senate gun control measures in December. South Carolina Senator Lindsey Graham also opposed the proposals, but he has since dropped out of the Republican presidential race.
On Sunday, several Republican presidential candidates criticized Obama for his possible use of executive actions. GOP front-runner Donald Trump told CBS News' Face the Nation that he doesn't "like anything having to do with changing our Second Amendment." Former Florida Governor Jeb Bush said on Fox News Sunday that the president's possible order would take rights away from law-abiding citizens.
And New Jersey Governor Chris Christie, also appearing on Fox, had similar criticism. He called Obama a "petulant child" who sidesteps Congress "whenever he can't get what he wants."
A 2015 study of gun ownership found high rates in the early voting states, including more than 30 percent in Iowa and Nevada, and more than 40 percent in South Carolina, but only 14 percent in New Hampshire.
This story has been updated to include Obama's meeting with Lynch.