Foreign Leaders Gave President Obama Diamond Earrings, Cuban Cigars and Wine As He Was Leaving The White House, State Department Says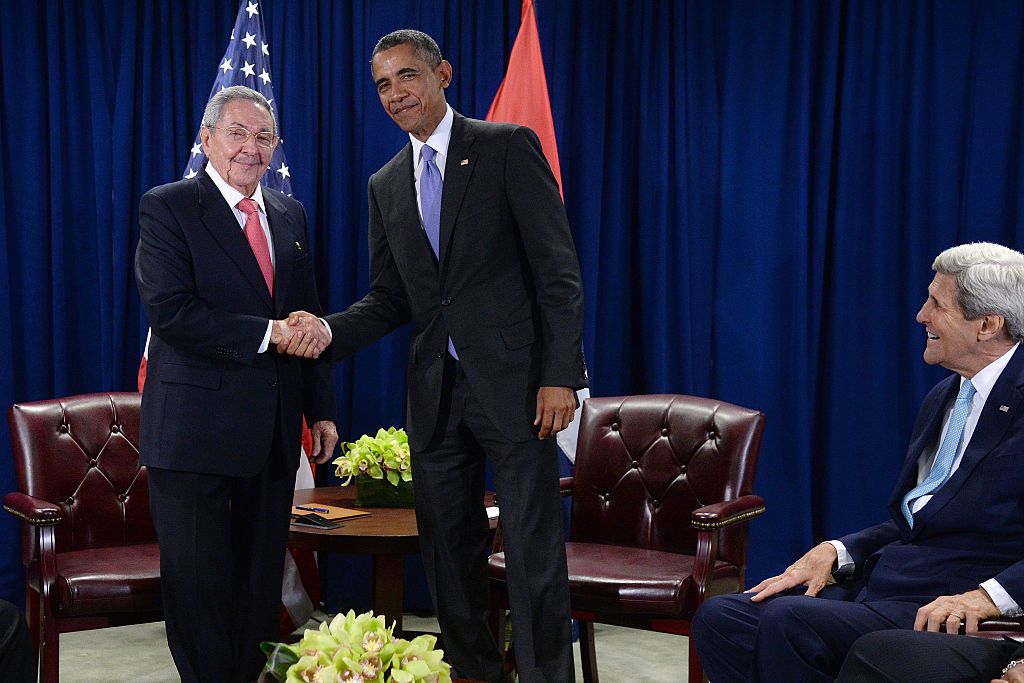 President Barack Obama was provided diplomatic gifts during his final year in the White House ranging from intricate wooden figurines to alcohol, Cuban cigars and a diamond and ruby brooch set valued over $100,000.
Related: Pakistani Demonstrators Burn Donald Trump and American Flag Photos to Protest U.S. Security Aid Cuts
The 44th U.S. President and members of his administration and family legally accepted gifts from foreign leaders before turning them over to the Office of the Chief of Protocol. The U.S. State Department disclosed the presents in a 108-page document released Wednesday that outlines gifts to U.S. employees from any foreign government source in 2016. The gifts are packed and remain in storage for possible display in the president's library.
In some instances, the gifts represent a symbolic partnership between two nations—like a billiards cue from the Prime Minister of Australia crafted from American and Australian wood. Other gifts were a point of pride for the gifting country, such as the Italian Republic's three bottles of Italian wine in a Florence-made carrier or silver cufflinks with an Irish harp engraving from the Prime Minister of Ireland.
The president of Cuba, Raul Castro, gave Obama a wooden bust of Abraham Lincoln alongside an assortment of 205 Cuban cigars, a bottle of rum and two self-titled books labeled as Raul Castro. The Cuban gifts to Obama totaled just $384. First Lady Michelle Obama and the First Family received $2354.78 in Cuban gifts, including several white linen dresses. All gifts were handed over to the National Archives and Records Administration.
Castro took over the presidency from his brother Fidel in 2008. Obama was the first U.S. president since 1928 to visit Cuba and re-opened the U.S. embassy in Havana.
Obama also received a brooch from the King of Morocco Mohammed VI. The luxury item is described in U.S. documents as featuring a "gold-plated ornate flower with diamonds and rubies" with a "gold clutch with an intricate design and clasp with diamonds and emeralds." The $100,000 gift included three-tier silver diamond earrings and gold teardrop earrings with diamonds and emeralds. In a seemingly jarring contrast, President George W. Bush was reportedly sent a $3 container of fish bait and a jewel-encrusted dagger.
Prime Minister Justin Trudeau, who has acknowledged a sort-of "bromance" between the two world leaders, gave Obama an olive-green soapstone sculpture valued at $650 called "Courage." It displays the profile of an eagle and half of an Indigenous man's face in the center.
The Obama family did not report any gifts from Russian President Vladimir Putin or North Korean leader Kim Jong Un, however, a U.S. Navy Admiral reported a Lomonosov Russia tea and coffee set valued above $1000 from the Commander-in-Chief of the Navy of the Russian Federation.