Former President Barack Obama has joined a group of high-profile Democrats in supporting California Governor Gavin Newsom ahead of next week's gubernatorial recall election.
Obama appeared in an ad Newsom's campaign released this week to encourage Californians to vote against the recall effort. First shared on social media by Newsom and his Stop the Republican Recall campaign on Wednesday, the ad was set to officially launch on Thursday.
Obama also encouraged California voters to reject the recall effort in a Wednesday afternoon tweet.
Obama began the Newsom ad by telling California voters they have "a big choice to make" by September 14, the date of the recall election.
"Governor Newsom has spent the past year-and-a-half protecting California communities. Now, Republicans are trying to recall him from office and overturn common-sense COVID safety measures for health care workers and school staff," Obama said.
Each voter's ballot "could be the difference between protecting our kids and putting them at risk, helping Californians recover or taking us backwards," Obama added.
He concluded the ad by encouraging voters to "protect California by voting 'no' on the Republican recall."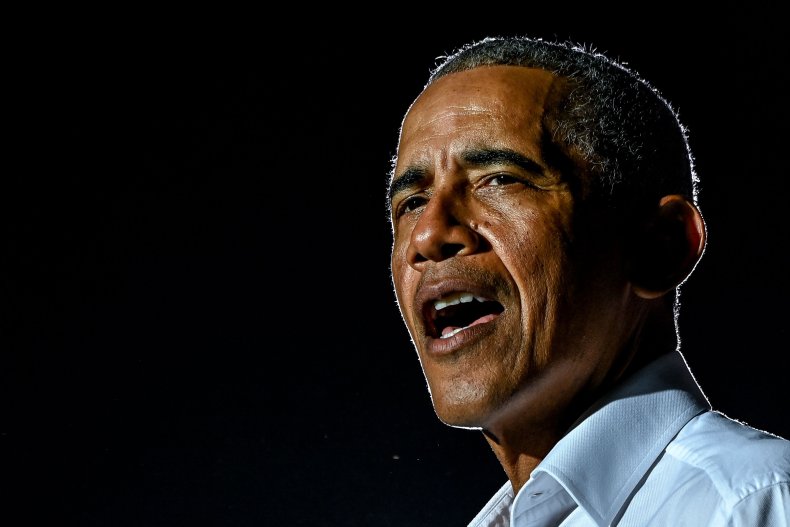 Newsom's fate will be decided after votes are tallied in next week's statewide special election. If a majority of voters decide to remove Newsom, he will be replaced by the recall candidate who receives the most votes. Forty-six candidates appear on the recall ballot, and seven other individuals are included on the state's certified list of write-in candidates.
Gray Davis is the only former governor of California who was successfully recalled since the state adopted its recall process in the early 1900s. Davis, a Democrat, was recalled in 2003 and replaced by Republican Arnold Schwarzenegger.
Obama is one of several Democrats who has voiced support for Newsom ahead of the recall election. Newsom has the backing of the California Democratic Party and the White House, with President Joe Biden expected to attend a Newsom campaign rally in Southern California on Monday. Vice President Kamala Harris, a former California senator, also visited the state earlier this week to support Newsom at another campaign event.
Earlier this summer, Senators Elizabeth Warren of Massachusetts and Bernie Sanders of Vermont recorded ads of their own for Newsom's campaign to encourage voter participation. Warren and Minnesota Senator Amy Klobuchar each visited California in the last week to drum up support for Newsom, and Representative Alexandria Ocasio-Cortez of New York on Wednesday shared a video of herself on Twitter telling Californians to "not mess with this recall."
"Don't sleep on this. It takes 5 mins but it's urgent," Ocasio-Cortez tweeted. "We have so much work to do already and a nightmare fuel recall election is the last thing we need."
Newsweek reached out to Newsom's campaign for comment but did not hear back in time for publication.