Obama Lawyer and Ex-Prosecutor Explain Why McGahn Ruling Is a Major Blow For Trump and 'Complete Win for Nancy Pelosi'
Former White House Counsel Don McGahn must appear before impeachment investigators regardless of the Trump administration's orders that he refuse to cooperate with Congress, a federal judge ruled today.
McGahn was subpoenaed to appear before the impeachment committee in May. Investigators view McGahn as a potential witness to alleged acts of obstruction of justice, according to NPR.
"However busy or essential a presidential aide might be," wrote U.S. District Judge Ketanji Brown Jackson, "and whatever their proximity to sensitive domestic and national-security projects, the President does not have the power to excuse him or her from taking an action that the law requires."
Judge Jackson also wrote the Department of Justice's "conceptual claim to unreviewable absolute testimonial immunity on separation-of-powers grounds- essentially, that the Constitution's scheme countenances unassailable Executive branch authority—is baseless, and as such, cannot be sustained."
Political experts hit the evening news show rounds to explain why they see the ruling as a massive win for Democrats.
"I think the most important thing the judge is saying, just because you work for the president and work very, very close, at the top of the food chain there at the White House, doesn't mean you don't have to even show up for what is a lawful subpoena," said former prosecutor Evan Perez on CNN's The Situation Room.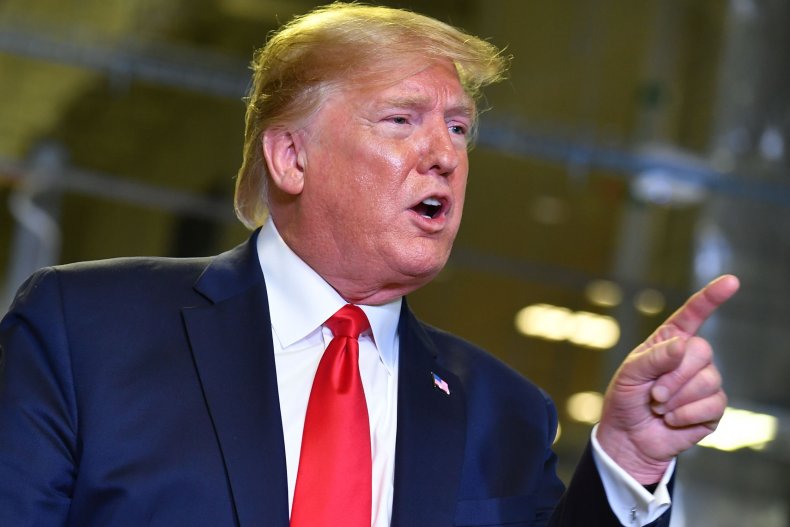 "It says, 'As a matter of law, senior-level current presidential aides, including White House Counsels, must appear before Congress if compelled by legislative process to do so. This means that such aides cannot defy a congressional subpoena on the basis of absolute testimonial immunity, even if the president for whom they work (or worked) demands that response.'"
Perez went on to explain that the Trump administration, including the Department of Justice, has been attempting to make the argument for a level of immunity above absolute immunity, which Perez referred to as "super immunity." Judge Jackson's ruling reinforced that no matter how high one has risen within the administration, they must still show up when subpoenaed.
"She is going ahead and striking down not only those arguments, the current arguments Don McGahn has been making," Perez said, "but these other ones, saying you have to show up."
Even though one can refuse to answer any questions posed because of executive privilege, Perez said those called to testify "are not allowed to stiff the Congress just because you say you have absolute immunity."
MSNBC's Ari Melber spoke to Neal Katyal, who served as Acting Solicitor General during President Barack Obama's administration, about the ruling.
"Boy, it looks like a complete win for Nancy Pelosi and the House of Representatives and a very devastating loss for the president," Katyal said. "That has massive implications because McGahn is all over some of the concerns about the cover-up that happened back with the Mueller investigation."
"It's speculated," Katyal continued, "this may change the dynamics about whether or not former National Security Advisor John Bolton will now testify and other folks. Trump made some absurd legal arguments saying he was absolutely immune and his advisers couldn't testify and this judge appears to have rejected all of that."
"This opinion...is a rejoinder to the era of Trumpism, to the idea that absolute power means as the president, you can do whatever you want," Katyal added. "That was literally the president's argument in this case. He's absolutely immune from legal process. I can't think of anything more un-American."