Obama Left Questions Unanswered on Community College Plan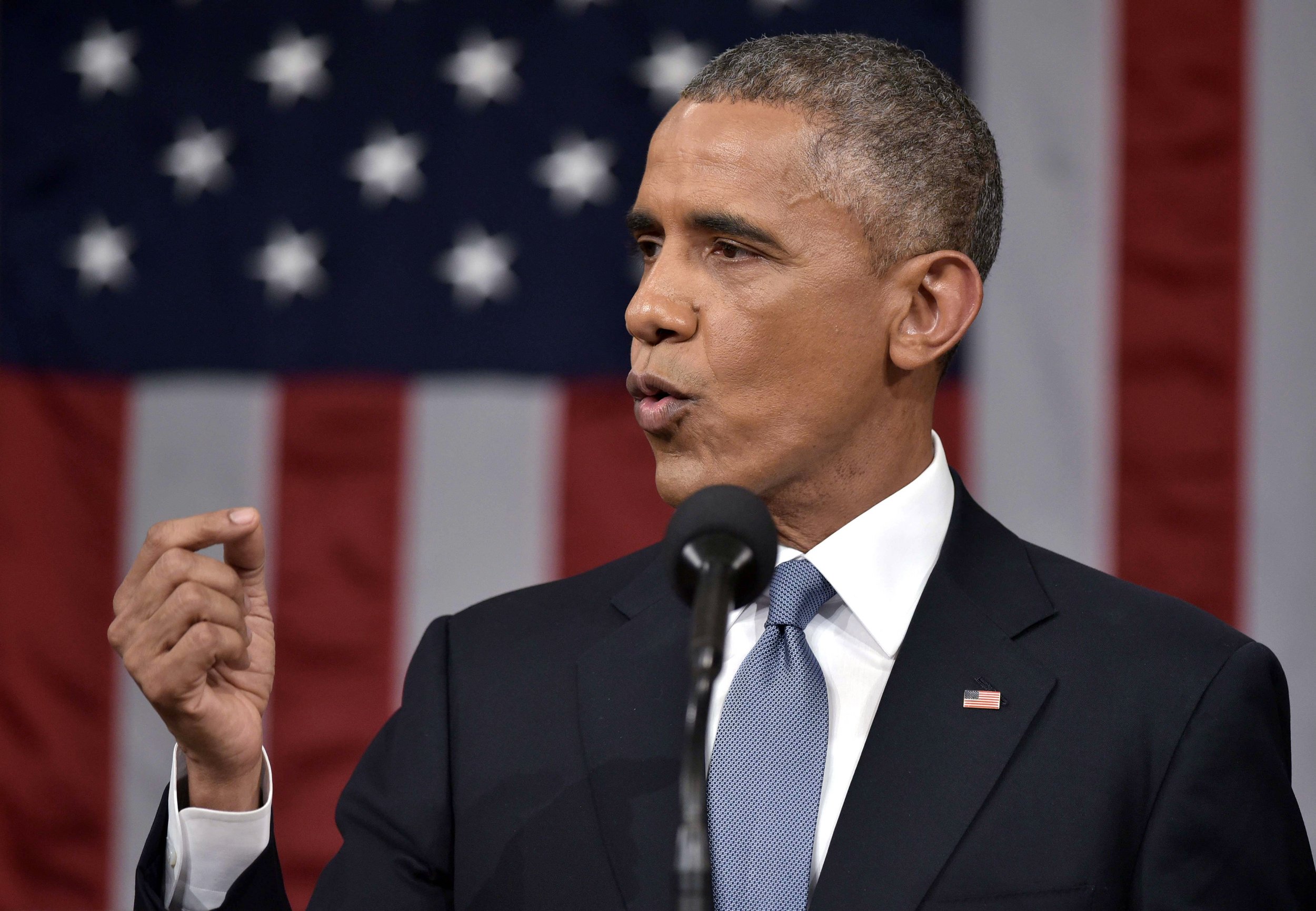 The words zero and cost stood out in President Obama's State of the Union address last night, but many higher education experts feel uneasy about a proposal to make community college more affordable. The plan, which the president first announced in a video on January 8 and is calling America's College Promise, would have Congress and states cover tuition costs for two years of community college for qualifying students. But that proposal may not be as far reaching as some hope and is unlikely to get past Republican lawmakers.
"I am sending this Congress a bold new plan to lower the cost of community college—to zero," President Obama said last night. "Understand, you've got to earn it," he added. "You've got to keep your grades up and graduate on time." But those words aren't just general encouragement; to qualify for the program, students would have to attend community college at least half-time, maintain a college GPA of at least 2.5 (roughly between a C+ and B-), and be on schedule to complete their programs. Students must also be able to earn a certificate for a two-year degree, or half the academic credit for a four-year degree. Sandy Baum, a senior fellow at the Urban Institute and an education policy professor at George Washington University, says those restrictions would limit the pool to about half of community college students.
Schools face eligibility requirements too; they must offer occupational training programs or allow credits to transfer to four-year institutions.
Perhaps the most contentious aspect of the plan is its price tag. The proposal calls for the federal government to spend $60 billion in 10 years, covering 75 percent of tuition costs; states would kick in the remaining 25 percent.
Though some college affordability advocates point out that education initiatives have in the past have seen support from both sides of the aisle, higher education experts are skeptical. "Congressional approval at this point will not happen," says Robert Kelchen, an assistant professor at Seton Hall University who specializes in higher education policy,
"The Republicans immediately said they don't even want to talk about it, and there's a lot of difference of opinion," Baum adds.
One of those Republicans is House Speaker John Boehner, whose team published a blog post last week outlining his opposition with GIFs from Taylor Swift music videos.
While President Obama has repeatedly cited the "free" tuition programs in Tennessee and Chicago as inspiration for America's College Promise, experts say it's too early to gauge the successes of those programs because their first wave of applicants is still months away from even graduating high school.
Experts take issue with other aspects of the proposal too. Kelchen says in order to adequately cover students, the federal government would have to put up closer to $150 billion or $200 billion, not $60 billion. Many experts also say the problem regarding community colleges isn't affordability, since the maximum Pell Grant award is higher than the average cost of tuition, and because 40 percent of community college students already receive enough financial aid to attend for free. Rather, the problem is retaining students and helping them graduate.
"It doesn't provide any resources for colleges to improve what they're doing," Thomas Bailey, director of the Community College Research Center at Teachers College, Columbia University, says of the proposal. The federal plan only says colleges should "adopt promising and evidence-based institutional reforms," as a White House fact sheet puts it.
Baum, from the Urban Institute, is also skeptical that community colleges have the physical and resource capacities to handle a potential surge in enrollment, and she is concerned about how the federal and state governments will divide funding when schools across states have vastly different tuition rates.
While some college students' families may save money under the new proposal, others may lose money; what the president didn't mention last night is his proposal to raise taxes on families' 529 college savings plans, a move one Forbes columnist called "an assault on the American dream." Since 2001, money added to those plans in order to pay for college, up to $14,000 per year, has been tax-free. The new change would take income tax from that money upon withdrawal. Forbes and the Wall Street Journal say that plan appeared in a memo the White House released over the weekend.
Leaders of community college organizations have shown early support for the proposal, including representatives for the American Association of Community Colleges, the League for Innovation in the Community College, and the Association of Community College Trustees.
"We think it's a great first step toward our goal of having all public colleges and universities be tuition free," says Morley Winograd, president and CEO of the Campaign for Free College Tuition, and a former senior adviser to Vice President Al Gore. "It gives young people the idea that regardless of their family's income...they can go to college if they get the grades necessary to get in, and it causes them to buckle down and get those grades."
Winograd's organization counts 27 city or state programs that offer government money outside of federal Pell Grants. The oldest program, which began in 2005 and offers a four-year scholarship, is in Kalamazoo, Michigan.
Should the proposal get through Congress, individual states can still decide to opt out. The White House estimates that 9 million students could benefit if all states participate.
Correction: An earlier version of this article stated that Sandy Baum is an economics professor at Skidmore College and a senior policy analyst for College Board. She no longer holds those affiliations and is currently a senior fellow at the Urban Institute and an education policy professor at George Washington University