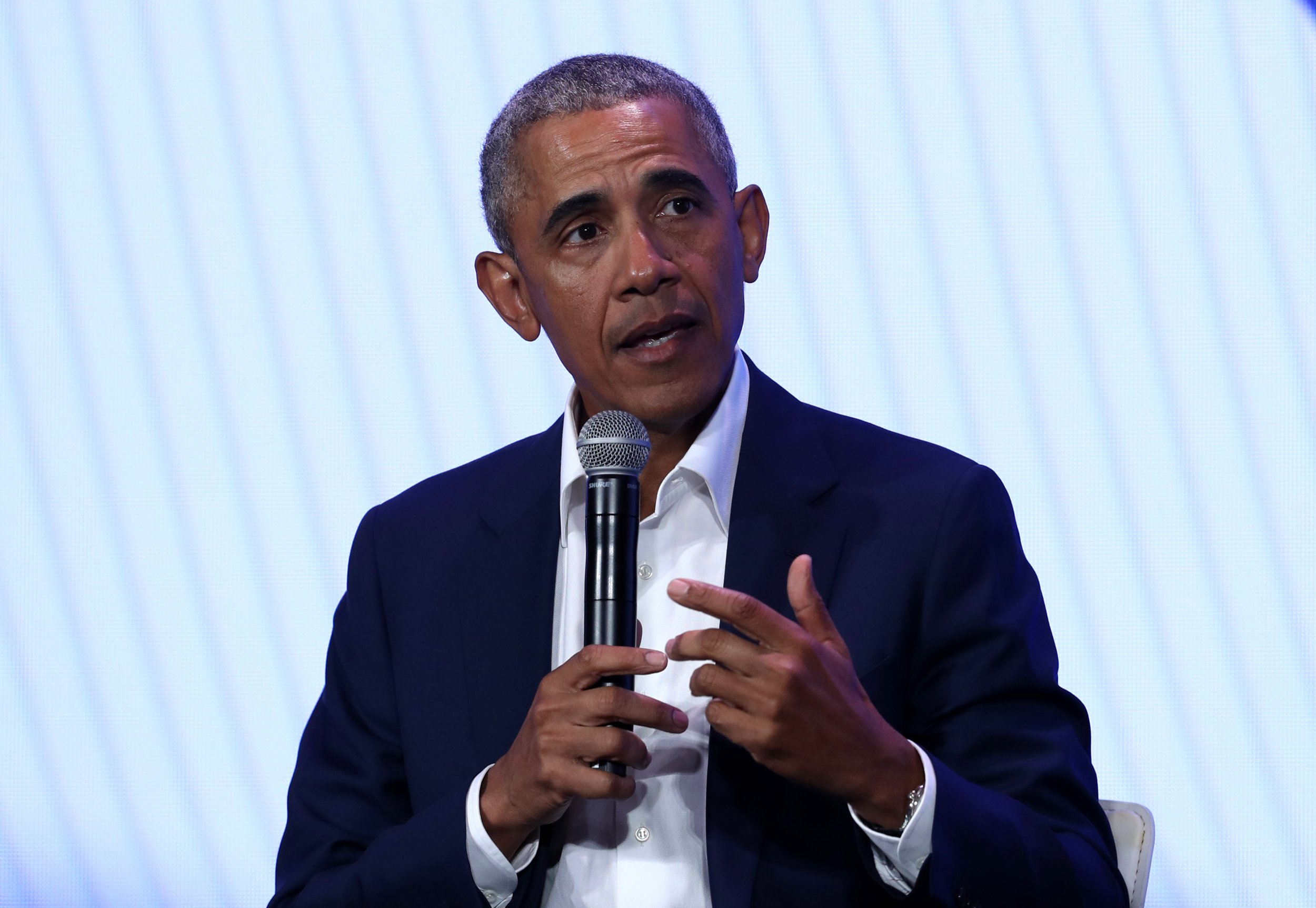 Former President Barack Obama told dozens of Democratic House freshmen to be wary of the cost of the high-profile policies they propose during their first year in office, according to reports.
While not mentioning any policy by name, Obama seemed to be referring to such progressive initiatives as Medicare for All and the Green New Deal, a resolution co-introduced by Representative Alexandria Ocasio-Cortez of New York and Ed Markey of Massachusetts.
"He said we [as Democrats] shouldn't be afraid of big, bold ideas—but also need to think in the nitty-gritty about how those big, bold ideas will work and how you pay for them," a person who was present at the reception told The Washington Post.
While not a complete rebuke of the ideas, Obama reportedly said that Democrats should at least be prepared to answer questions from their constituents about how they would be prepared to pay for the policies, arguing that even liberals would be put off from supporting ideas they agree with if they affect their bottom line.
Obama made the remarks at the informal meet-and-greet at the Washington home of Esther Coopersmith, the U.S. representative to the United Nations between 1979 and 1980, reported Politico. The event included 60 invited guests from the Democrat freshman class of the 116th Congress.
One of those in attendance at the reception, which was arranged by House Speaker Nancy Pelosi, was Representative Haley Stevens of Michigan, who served in the Obama administration.
Speaking to The Post, Stevens said Obama had emphasized the importance of "staying in touch with your constituents," and "making sure you're doing the regular communications as well as [recognizing] that there's oftentimes nuances to policy making, and that it takes time.
"He told stories about passing the ACA [Affordable Care Act], and how that took a lot of conviction and 'Don't ask, don't tell,' and how that took a lot of time," Stevens said.
Elsewhere, Obama also praised Pelosi for combining a "passion for doing what's right for our country and our kids, along with a toughness that can't be matched on the Hill."
He also condemned the GOP for moving too far right in the past two years, and praised the late Senator John McCain, who died last August at the age of 81, as an example of what the Republican Party should aspire to be