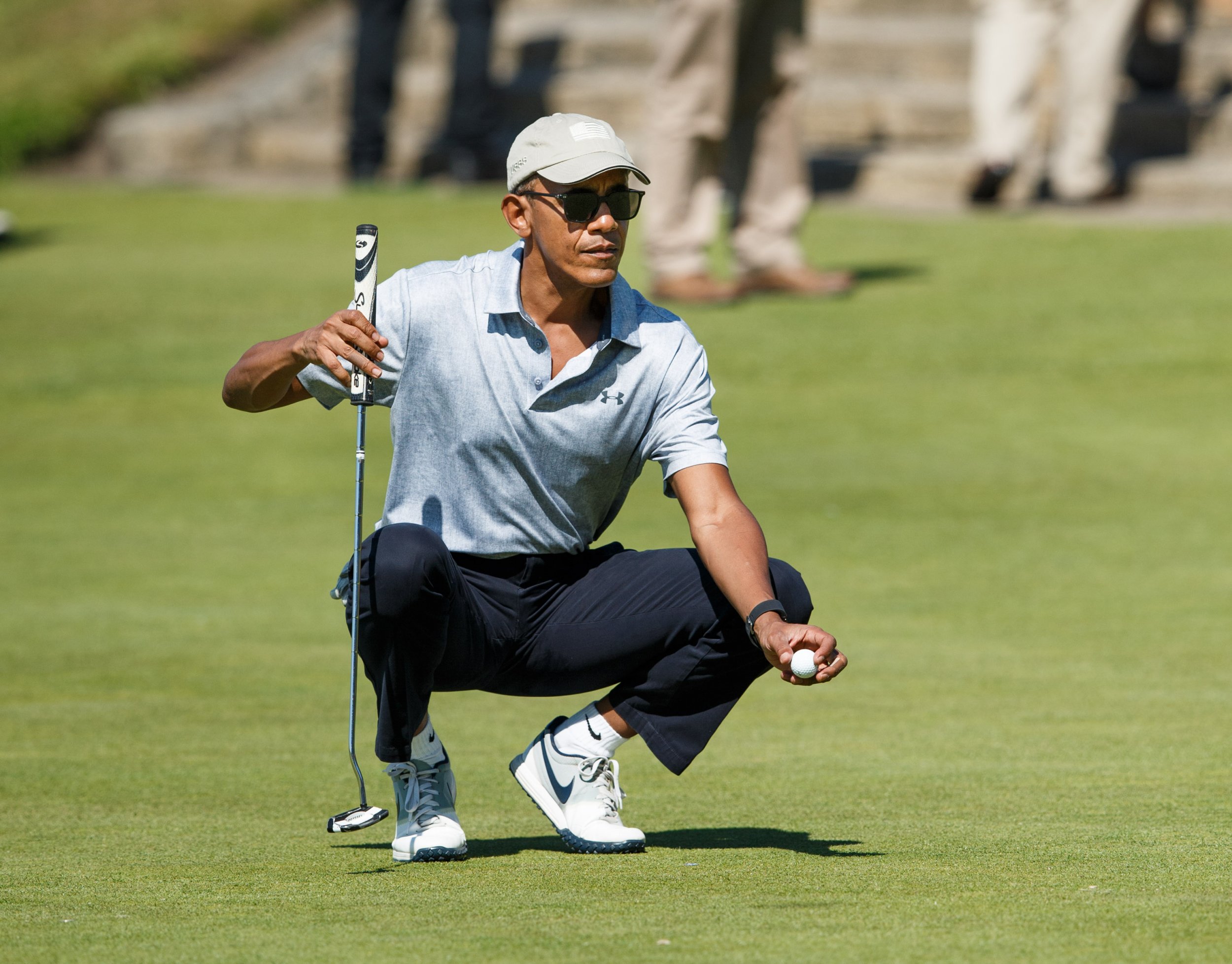 Secretary of State Rex Tillerson may have a new golf buddy, but he's no moron: It's President Barack Obama.
The Washingtonian reported Wednesday that Obama and Tillerson have both recently joined the Army Navy Country Club in Arlington, Virginia. Obama is not technically a new member—the country club lets presidents enjoy its facilities while they're in office—but he forked over $75,000 to formally sign up in May. He golfed there as recently as this month.
Tillerson, meanwhile, became a member over the summer. As he makes use of the 54 Championship golf holes and unwinds from his stressful job of making sure President Donald Trump and North Korean leader Kim Jong Un don't nuke each other, Tillerson is "polite and talkative," a source told The Washingtonian.
So, wait, are they hanging out together?
Obama and Tillerson may seem like a strange duo, but think about it: They're both wealthy, powerful men in Washington who like to escape the pressures of leading the free world by hitting some balls on the range. It's not impossible that they'd strike up a friendship, especially as Trump continues to distance himself from—and publicly humiliate—the secretary.
Just imagine them talking politics over Sunday brunch or a casual tennis game. They may even trade gossip about Trump, who himself is a big golfer, having visited courses roughly 70 times since his inauguration.
Regardless of whether Obama and Tillerson are tight, the former commander-in-chief is certainly having a good time in retirement. In May, Obama joined the Robert Trent Jones Golf Club in Gainesville, Virginia, according to CNN. And last week, the Columbia Country Club in Chevy Chase, Maryland, sent a letter to its members announcing the former president also accepted an invitation there, according to the Washington Examiner.
"Since we opened our doors in 1898, we have welcomed as members, sitting vice presidents, former presidents of the United States, leaders of Congress, and members of the executive branch, the military and Washington's diplomatic corps," the message read. "The addition of President Obama will continue that tradition."
The Obamas were also invited to join the Woodmont Country Club in Rockville, Maryland, in January. But his acceptance came after a bit of controversy: Some Jewish members opposed letting Obama in because of his policies on Israel.