What Will Obama Say About Trump? Former President Returns to Politics With First Public Event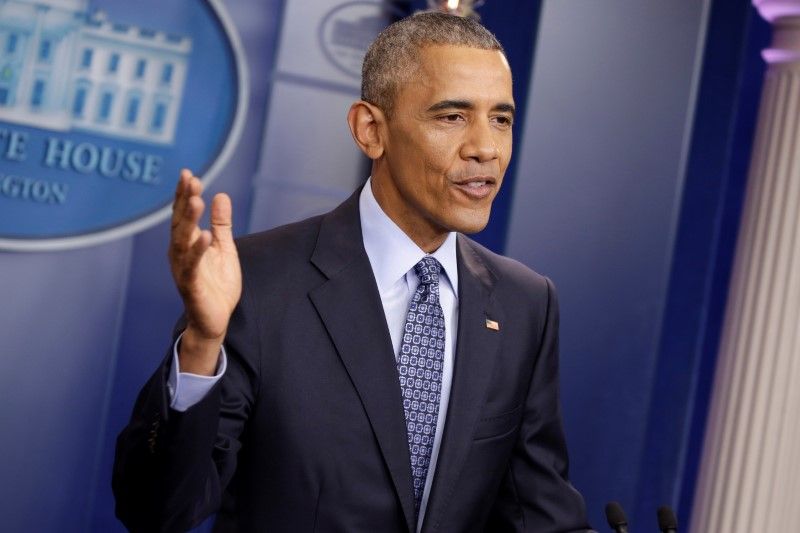 Former President Barack Obama will make his long-awaited first public remarks since leaving the White House at an appearance in Chicago Monday, just days ahead of his successor marking 100 days in the White House. Obama is scheduled to speak at an event with students at the University of Chicago as "part of President Obama's post-presidency goal to encourage and support the next generation of leaders driven by strengthening communities around the country and the world," his office said Friday.
Related: Watch Barack Obama's Phone Call With France's Emmanuel Macron
Since departing the scene following Donald Trump's inauguration three months ago, Obama has kept notably out of the limelight. While Trump has been unraveling Obama's policies combating climate change and attempting to do the same with his Affordable Care Act, the 44th president has been working on his memoir and relaxing in the British Virgin Islands and an island in French Polynesia.
But now he is set for a return to the public fold. The event at the University of Chicago, which is already sold out and will be televised, according to the Chicago Tribune, will be the first of a series of appearances over the coming four weeks. As well as an awards ceremony in Boston dedicated to John F. Kennedy, Obama will make private paid speeches in the United States and Europe and appear alongside German Chancellor Angela Merkel Berlin's Brandenburg Gate in late May.
His reemergence comes as Trump is set to mark the much-cited milestone of 100 days in office on April 29. But the suggestion is that Obama will again steer clear from directly criticizing his successor, something he insisted was the right thing to do in his final weeks in office following Trump's election victory last November.
"Trump becomes a distraction from what he wants to do," Kevin Lewis, a spokesman for Obama told The New York Times Friday.
Obama's comments since ending his eight-year stay in the White House have largely amounted to a statement released last month on the seventh anniversary of Obamacare. "Health care is not a privilege for a few, but a right for everybody," he said.
Despite Obama's lack of direct intervention, Trump's plan to replace Obamacare floundered in March before even going to a vote in the House. Despite initially suggesting that the issue would be put on the backburner, reports have suggested that a new version of the replacement bill aimed at getting the support of the Conservative House Freedom Caucus could be completed imminently.