Obama vs. Trump: Barack's Thanksgiving Tweet 10 Times More Popular Than Donald's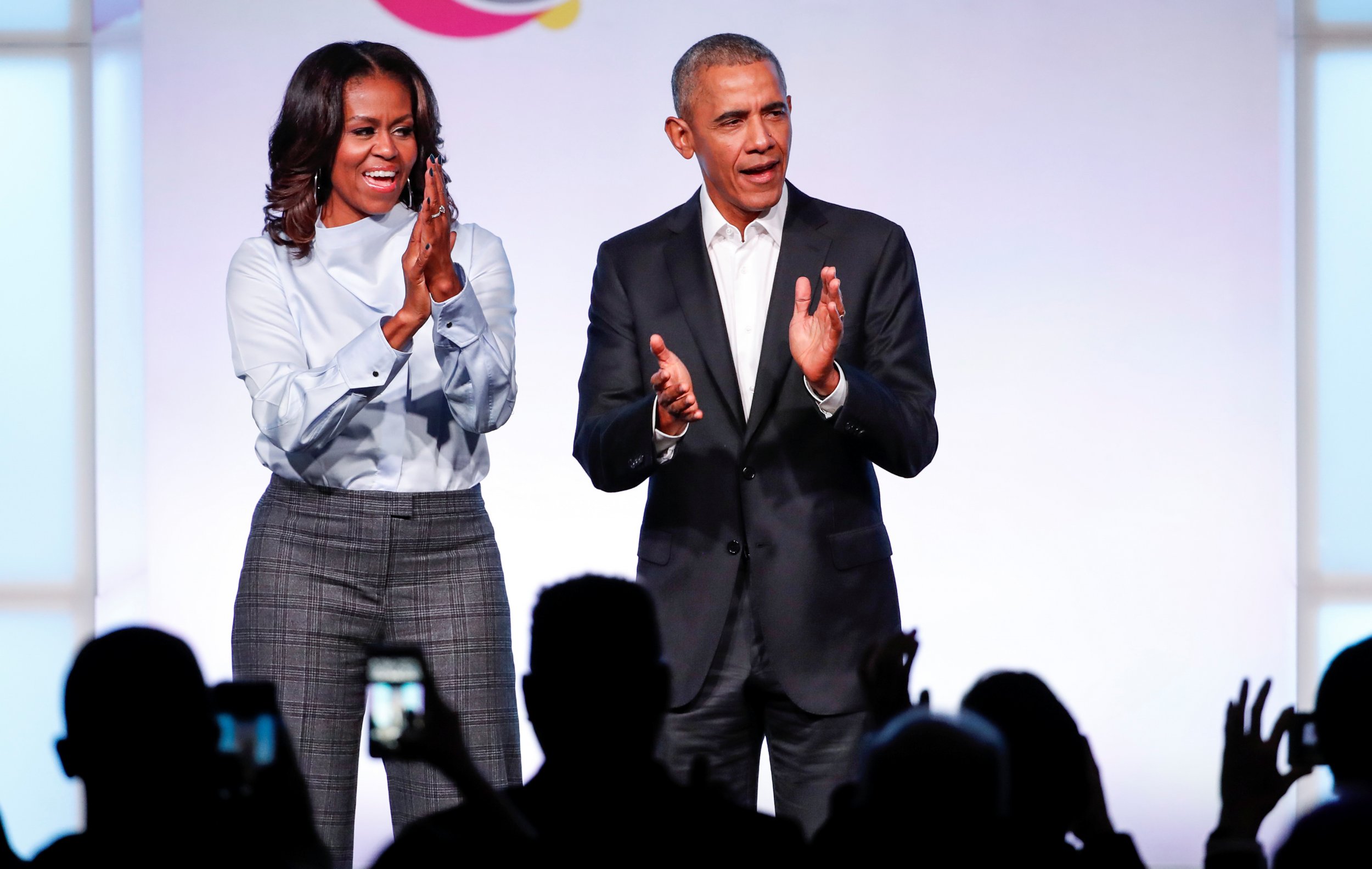 Even on Thanksgiving, Donald Trump could not escape his worst nightmare: 10 months into his presidency, his predecessor Barack Obama remains significantly more popular. Likely adding insult to injury, the latest evidence of Trump falling short came on the platform he values most: Twitter.
Related: Trump Golfs, Tweets on Thanksgiving Eve, While Obama Fed Homeless Veterans
Trump's four-minute Happy Thanksgiving video message Thursday, which was half history lesson, half self-promotion, received 90,000 likes and 23,000 retweets.
Respectable numbers to be sure, but nowhere close to the response Obama's Thanksgiving message to the nation received.
"From the Obama family to yours, we wish you a Happy Thanksgiving full of joy and gratitude," Obama, who left office in January, tweeted out, together with a picture of himself with wife Michelle and daughters Malia and Sasha.
As of midday Friday, the tweet had received 1.1 million likes and almost 200,000 retweets. To emphasize the gulf in popularity, even if you add up all the likes from Trump's eight tweets on Thanksgiving, they do not come close to matching what Obama received on just one.
The numbers should not be all that surprising. Obama has 97.2 million followers on Twitter, more than twice the number of his successor. And, of the 10 most liked tweets of all time, six of them belong to Obama, including the most popular. Trump's tweets do not land anywhere close to the top 10.
Twitter doesn't provide the only metric of Obama's greater popularity. Trump has battled historically low approval ratings throughout the early months of his presidency and currently stands at 38 percent, according to Gallup. Obama, meanwhile, ended his second term with an approval rating of 59 percent. Even in the lowest points of his eight-year presidency, Obama's approval rating never dropped below 40 percent.
More than any president in recent memory, Trump has appeared fixated on his predecessor. Among other things, Trump has repeatedly assailed Obama over relations with Russia, Iran and North Korea and even accused him, without evidence, of wiretapping his phones during the 2016 election campaign. Similarly, he has made unraveling Obama's legacy the focus of his administration to date. He has repeatedly tried, and failed, to repeal and replace Obamacare and ended protections for so-called "dreamers," who were brought to the country illegally as children.
Trump even parodied these actions during the annual White House turkey pardoning this week, joking that "I have been informed by the White House counsel's office that Tater and Tot's pardons cannot, under any circumstances, be revoked. So, Tater and Tot, you can rest easy."