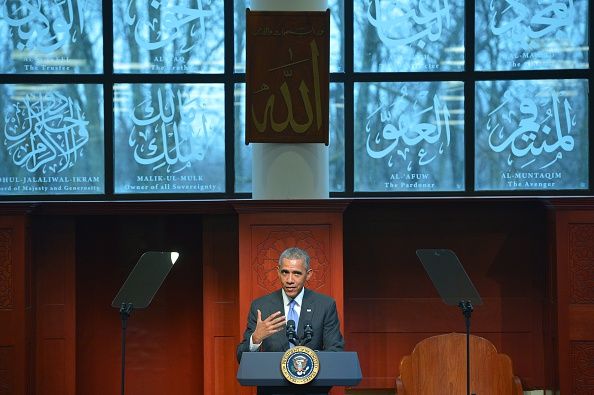 The Obama administration was operating a secret program to screen the social media profiles of immigrants from Muslim-majority countries years before President Donald Trump arrived in office, according to 2016 documents obtained by the Daily Beast.
Asylum seekers, refugees and some U.S. residents with visas who were deemed "high risk" had their social media profiles screened by U.S. Citizenship and Immigration Services to determine if they posed a threat to the U.S. The practice was initiated in 2012, but was later revamped in 2016 with the creation of a special Social Media Branch to look at the social media profiles of refugee populations.
The program looked at social media posts in English and Arabic, demonstrating that the focus was on immigrants from Muslim-majority countries.
Militant groups such as the Islamic State (ISIS) regularly spread their propaganda through social media, but the program launched under Obama, parts of which have continued under President Donald Trump, appears to have been a failure.
The program cost more money than normal security screenings because it required that paid personnel spend substantial amounts of time reviewing accounts for national security threats, the document notes. What's more, the program did not provide any concrete benefits, and no one was denied entry to the U.S. based solely on social media posts reviewed within the program.
The document said that the government initiated multiple pilot programs in 2015, but encountered "a number of challenges and limitations," and felt that it did not meet the government's needs for social media screening at the time.
During some of the pilot programs, applicants were asked to provide information about their social media profiles, including their use of Facebook, Twitter, Instagram and YouTube. All of the data were already available to the public, experts noted.
"Companies would not be required to provide private user information unless they are subject to valid legal process. Most of the social media data that goes in to monitoring programs is the publicly available information, and not private posts," Amie Stepanovich, a lawyer specializing in cybersecurity and privacy law at Access Now, an advocacy group for open Internet, told Newsweek.
"While there was a suggestion last year that some people would be asked for their social media passwords, that has not been implemented."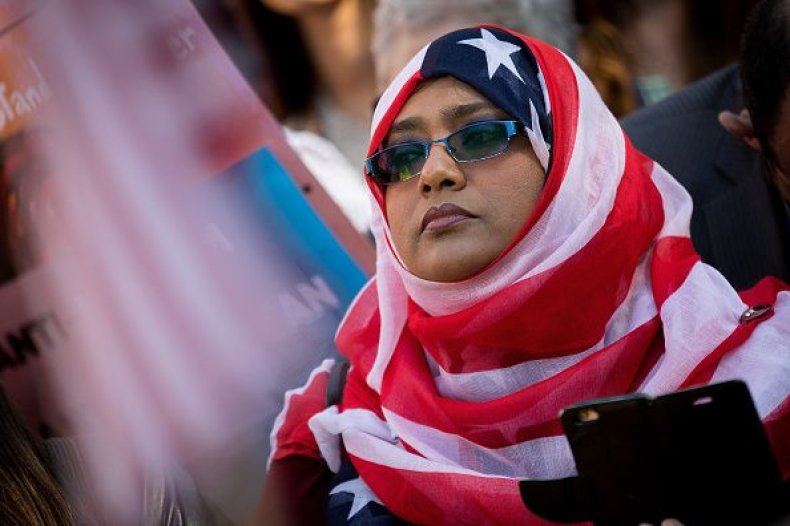 The document describes the limitations and challenges posed by privacy settings, but experts say it's likely the program would still be unsuccessful even if it had accessed private information.
"In terms of effectiveness, I think what these documents demonstrate is that the initiative certainly is not effective when using public information. The time and cost of the program are wildly out of proportion to the crumbs of information it has unearthed," Rachel Levinson-Waldman, senior counsel for the Liberty and National Security Program at the Brennan Center for Justice, told Newsweek.
"Importantly though, even if there were a way to use non-public information for a general vetting program, there's no reason to think that would be more effective; private information is just as susceptible to errors in interpretation based on context, native language, bias and more."
Despite its lack of results, parts of the program appear to have continued under Trump, who has taken a hard line on immigration and implemented a travel ban that applies to citizens from a handful of Muslim-majority countries.