Obama's Power Plan Mandates Deeper Carbon Cuts but Makes It Easier for States to Comply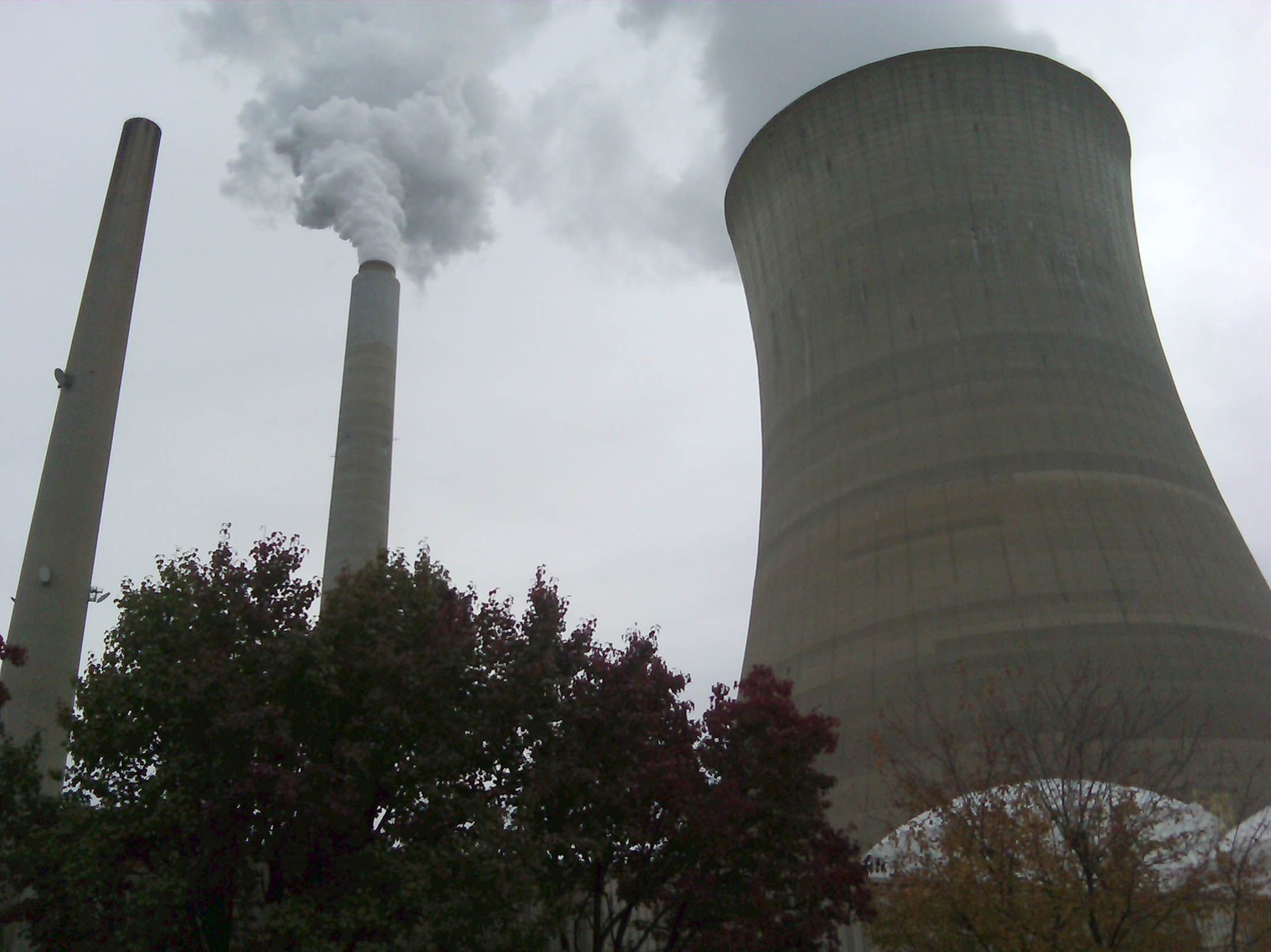 Updated | Coal-burning power plants are the single biggest source of carbon pollution in the United States and make up nearly a third of the nation's total carbon emissions. On Monday, the Obama administration released its final draft of a package of rules meant to rein them in.
The new version of the rules, called "the Clean Power Plan," mandates deeper carbon emissions cuts than the previous version, released last year, did, but it gives power plants more time to comply. Prior to this rule package, which will be enacted under the Clean Air Act, the U.S. had no national limits on carbon pollution.
The final version of the rules mandate that the energy sector in each state must reduce its emissions so that by 2030, national carbon emissions will drop by an expected 32 percent below 2005 levels, compared with the 30 percent cut outlined in the previous draft of the rules.
On a conference call with reporters Monday, Janet McCabe, the acting assistant administrator for the EPA's Office of Air and Radiation, explained that the agency was able to add 2 percent to the expected reduction in part due to the rapid advances in recent years of the wind and solar power industries.
"One of the things that we have observed is that the transition to clean energy is happening, and it's happening faster than we anticipated," she said.
At the same time, the Environmental Protection Agency (EPA) is giving power plants more time to comply. Now the first date by which states have to start meeting emissions standards is 2022, pushed back from the previous 2020 deadline.
In a press call Sunday, EPA Administrator Gina McCarthy said the relaxed deadlines emerged from a period of public comment on the rules.
"We got really good comments," McCarthy said, according to InsideClimate News. "They questioned how we were doing this, and whether there was a different, more flexible approach."
But, according to The New York Times, states that begin to move toward cutting carbon pollution earlier will be rewarded with carbon reduction credits that can be sold on the cap-and-trade market.
The new rules have also added a section to directly address criticism from energy industry groups and others that the shift from coal —including the shutting down of hundreds of coal-fired plants and the halting of any new coal plant construction — to renewable energy sources would threaten the reliability of the power grid. On Monday, the White House indicated that the new rules would include a "reliability safety valve" that would "address any reliability challenges that arise on a case-by-case basis."
"These measures are built on a framework that is inherently flexible in that it does not impose plant-specific requirements and provides states flexibility to smooth out their emission reductions over the period of the plan and across sources," the White House wrote in an explainer published Monday.
Already, energy companies are suing the Obama administration over the Clean Power Plan. Ohio-based Murray Energy, which bills itself as the largest underground coal-mining corporation in the U.S., has filed five lawsuits against what it calls the "flagrantly unlawful" plan, alleging that it will "dramatically increase the cost of electricity for all Americans with no environmental benefit whatsoever."
The carbon rules come bundled with the country's first-ever rule limiting air toxins like mercury, which are also released by power plants. According to the EPA's analysis, cited in the dissent to a Supreme Court ruling earlier this year, the benefits of cleaner plants would range from $37 billion to $90 billion per year. It estimated that reducing previously unregulated air toxins would mean that, each year, as many as 11,000 fewer people would die prematurely from respiratory and cardiovascular causes, 3,100 fewer emergency room visits would be made by asthmatic children, and people would suffer a combined 4,700 fewer nonfatal heart attacks and lose 540,000 fewer days of work.
The rules mandates a percentage cut in emissions for each state and then leaves it up to each state to develop a plan for meeting that cut. In the case of California, the 32 percent target falls below what the state government already has planned. Earlier this year, California Governor Jerry Brown issued an executive order committing the state to a 40 percent emissions cut below 1990 levels by 2030.
"I welcome this bold and absolutely necessary carbon reduction plan. California is fully engaged in tackling climate change, and we look forward to working with other states and the White House as we implement these new mandates," Brown said in a statement Monday.
Alaska, Hawaii, Guam, and Puerto Rico are not included in the Clean Power Plan rules, McCabe explained on Monday.
McCabe said that the EPA doesn't have "the kind of data we need to establish final goals" for those areas, largely because the standards announced Monday are "very much defined" by the interconnected electricity grid which moves energy across state lines. McCabe said rules for those regions will develop eventually, though the EPA has no timeline for that.
"We intend to work with those jurisdictions to move forward and finalize a plan."
This article was updated to include new information from an EPA press call Monday afternoon.